What Does Reset Location & Privacy Do on iPhone or iPad
Sometimes, a Reset can be the only option to fix the problems with your iPhone or iPad. In a broader sense, resetting involves erasing settings and/or content in order to bring the system to normal working condition. On iPhone and iPad, resetting will bring your device to the factory settings. There are several degrees of resets, and thus, there are several Reset options available on iPhone and iPad. They are:
Erase All Content and Settings: The most extreme version of the reset. This will erase everything, and all of your data will be lost, but you can restore from a backup. You should do this when you sell or give away your device.
Reset All Settings: All of the settings will be gone, but your data (e.g., your photos) will be intact.
Reset Network Settings: Your network-related settings and data (e.g., Wi-Fi passwords, VPN settings, etc.) will be erased. We explained before how you can do this.
Reset Keyboard Dictionary: If you have added to the Keyboard Dictionary, they will be erased.
Reset Home Screen Layout: Return your iPhone or iPad to its original Home Screen layout.
Reset Location & Privacy: In this article, I cover what this option does.
What does a Location and Privacy reset do?
Your location services and privacy settings will go back to their original defaults. Here is what those settings do:
Privacy settings: These settings enable you to monitor which apps can access certain information. For example, you can let WhatsApp access and use the built-in Camera so that you can place video calls.
Location Services: This enables you to monitor which apps and websites can access your location. For example, Maps or Google Maps must use it to give you directions. Or, if you want the Weather app to work well, it will need to use Location Services. Or if you let Google access your location, Google may modify the search results based on your location.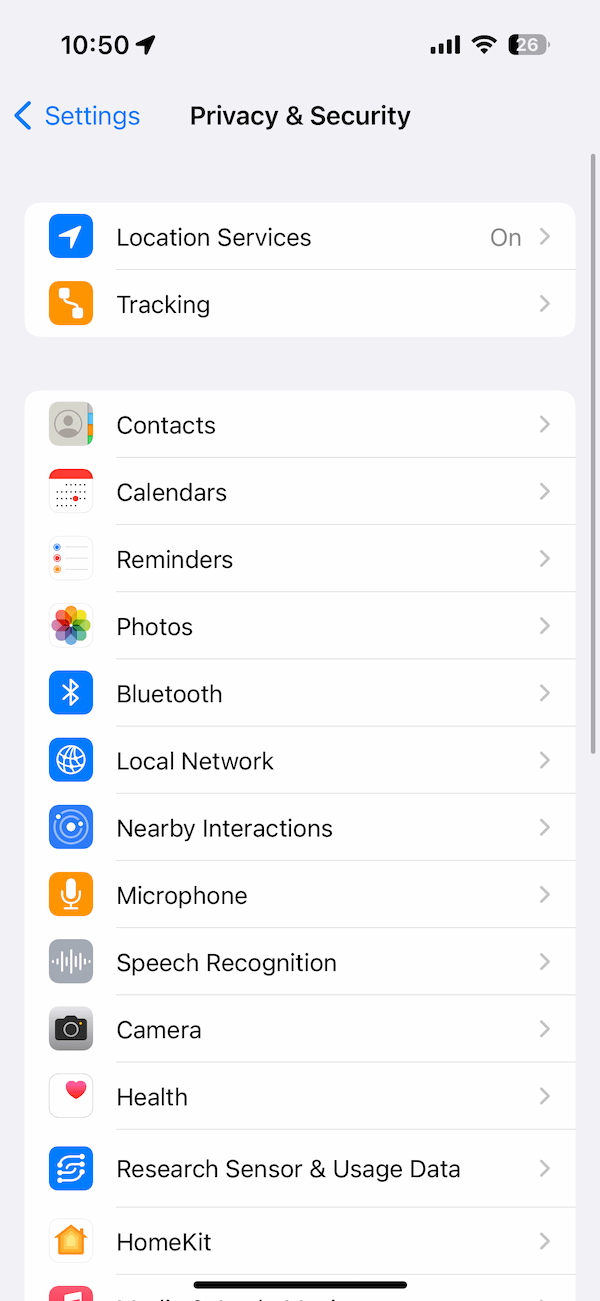 On your iPhone or iPad, if you go to Settings > Privacy & Security, you will see these settings.
When to do a Location and Privacy reset
The primary reason you would want to reset Location Services is if somehow your device is unable to detect your location. If this occurs, for example, then you will not be able to use Maps. I, in fact, had this problem yesterday. I could not use Google Maps, and it kept asking me to turn on location settings in Google Maps, even though these settings were already enabled.
If you are having issues with location and privacy, then you may want to reset it. Still, you should treat it as a last resort. First, try the other basic troubleshooting steps like restarting the problem app or restarting the iPad or iPhone. If these do not work, then go to Settings > General > Transfer or Reset iPhone > Reset and select Reset Location & Privacy and follow the onscreen instructions.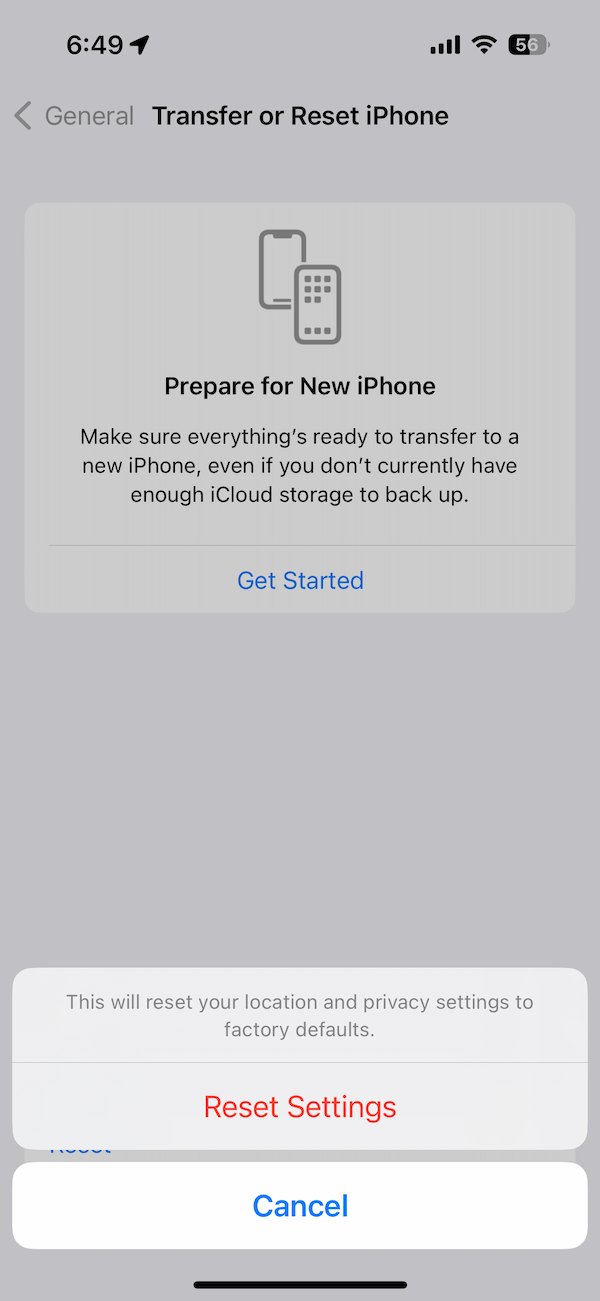 You will need to enter your passcode to finish this process. If you are using Screen Time, you will also need to enter the Screen Time passcode. After completing the steps, your location and privacy settings will be restored to the factory defaults. Your device will not restart. It is a really quick process; some users do not even realize they just reset the location and privacy settings, as after the Reset Settings button, you will not receive a confirmation that these settings are reset.
What will happen after the Location and Privacy reset
As I said above, there are different levels of resetting. For example, if you choose the Erase All Content and Settings option to fix a problem, you will have to restore your device from a backup if you want to get your data and content again. Resetting location & privacy will not create a big hassle for you. As stated above, your device won't even restart, and resetting location and privacy settings will only take seconds.
After you reset it, your apps will ask again to access Location Services, Microphone, Camera, Photos, and more. You will need to again set your preferences as you use your iPhone or iPad. You will see a lot of popups asking you to give privacy or location permissions, like "Allow 'Maps' to use your location," "Allow widgets from Weather to use your location," " WhatsApp would like to access your contacts," or "Twitter would like to access your photos."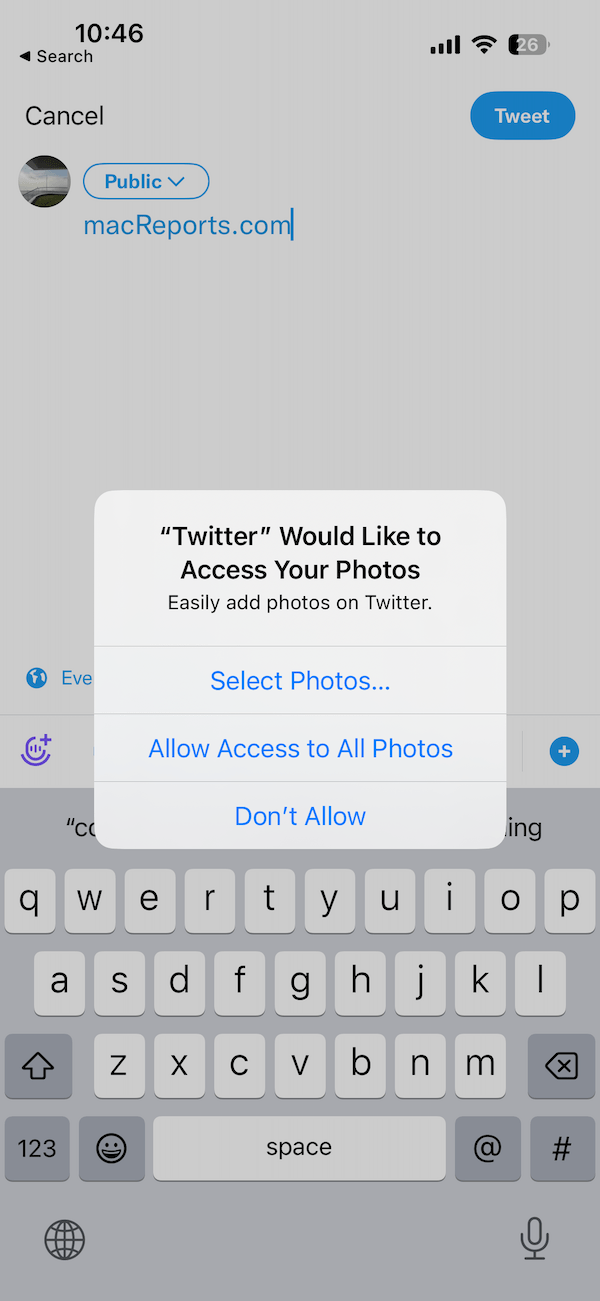 Related articles