How to Use Low Power Mode on Apple Watch to Preserve Battery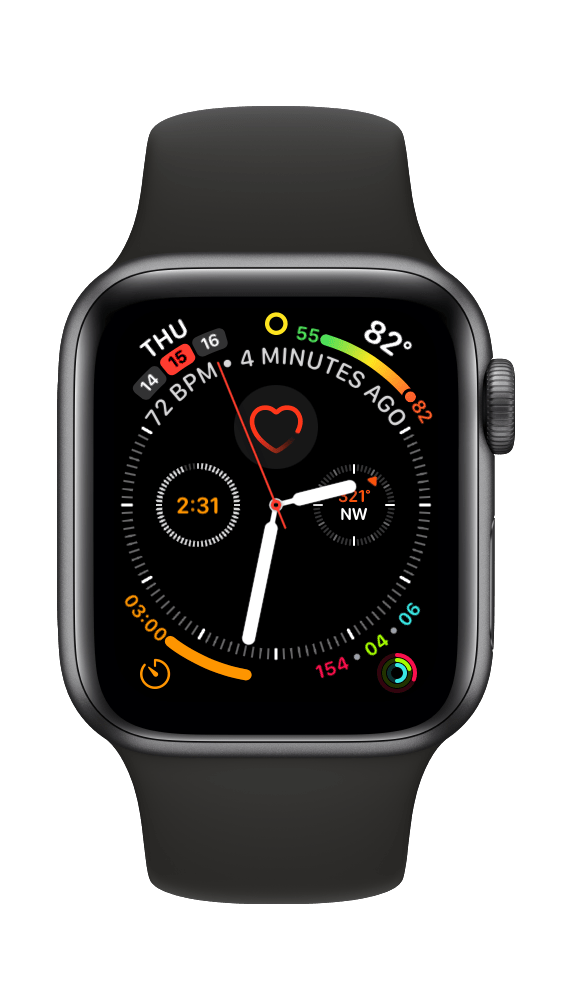 Low Power Mode is one of several cool new features in watchOS 9. While many will head straight into exploring the new watch faces (can't blame them), Low Power Mode is one of the features I have been waiting for. It is great for times when you can't charge your watch often enough, like when you are camping or traveling. Before watchOS 9, the only thing your watch offered was something called Power Reserve, which severely limited your ability to use your watch. iPhone has offered a Low Power Mode for a long time, and it definitely felt like a feature that was lacking in the Apple Watch before watchOS 9. This article will explain how to turn on Low Power Mode and how it affects the way your Apple Watch functions.
We created a video version of this article:
Low Power Mode: Preserve Apple Watch battery life
When Low Power Mode is on, you will see a small yellow circle at the top of your watch face. Also, when you charge your Apple Watch, the charging image and the time are yellow when it is in Low Power Mode.
If your Apple Watch's charge gets down to 10%, you will see a message asking if you want to turn on Low Power Mode. If you do turn it on, it will automatically turn off again once your watch reaches 80% charge.
How to turn on Low Power Mode
You can turn on Low Power Mode from Control Center or from Apple Watch Settings.
From Control Center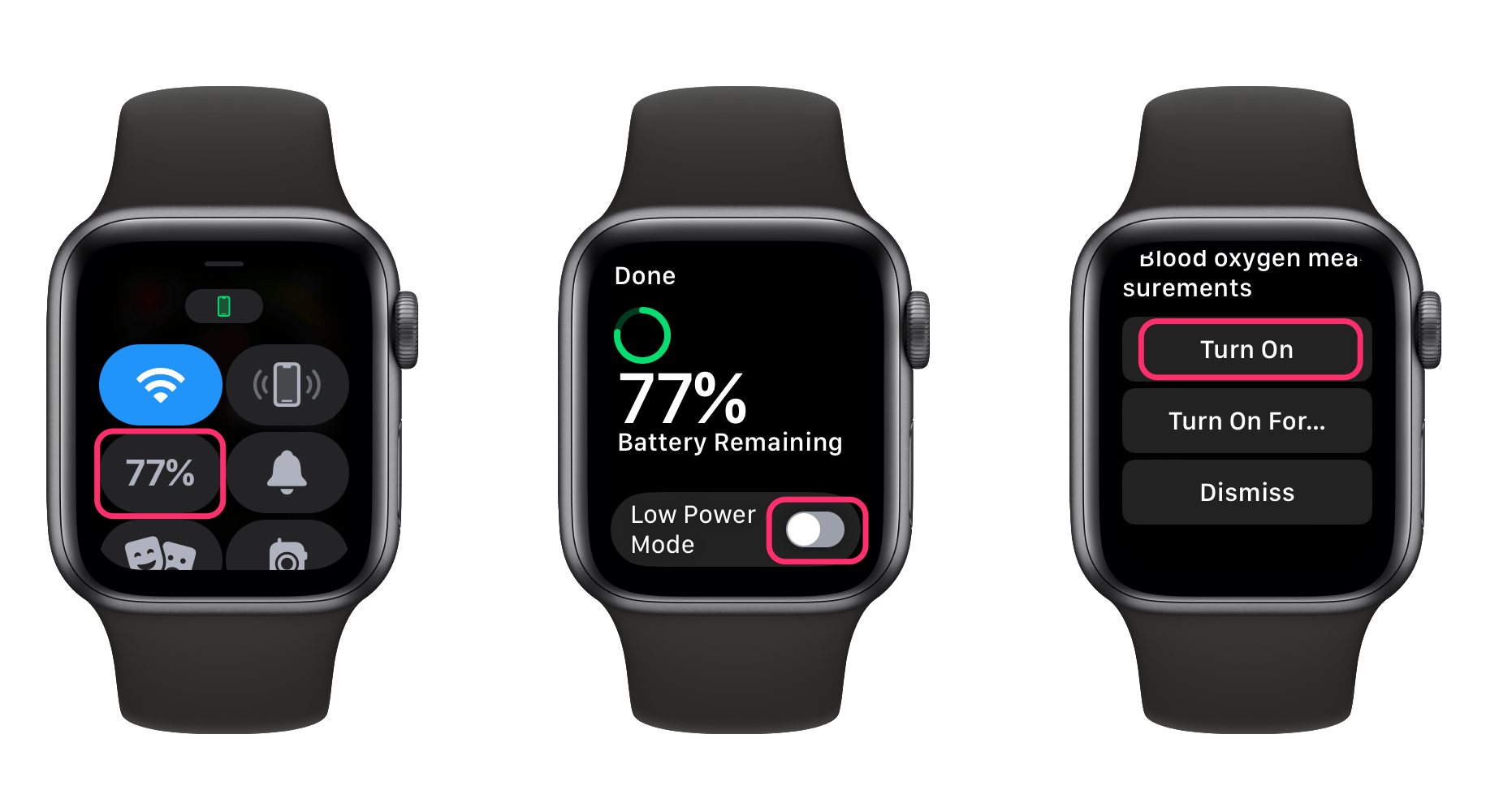 Swipe up from the bottom of your Apple Watch screen (while on the watch face) to open Control Center.
Tap on the button which shows your battery percentage.
Tap to toggle the Low Power Mode switch.
Scroll down and tap on either Turn On or Turn On For…
From Apple Watch Settings
Open Settings on your Apple Watch. Press the Digital Crown, then tap the Settings icon.
Scroll down to find and tap on Battery.
Scroll down a bit and tap to toggle the Low Power Mode switch.
Scroll down and tap on either Turn On or Turn On For…
Turn off Low Power Mode
Tap on the Battery Percentage button (which should now be yellow).
Tap on the Low Power Mode switch to toggle it off.
Tap Done.
The features that won't work in Low Power Mode
Your Apple Watch preserves power in Low Power Mode by turning off some features. The biggest one for most people is the Always On display. The features that are always turned off in Low Power Mode are:
Always On display
Irregular rhythm, high and low heart rate notifications
Background heart rate and blood oxygen measurements
Reminders to start a workout
When your iPhone isn't close by
There are other features that turn off (although not completely) when your Apple Watch is not close enough to your iPhone. These are:
Wi-Fi and cellular

If you open an app that needs a Wi-Fi or cellular connection to work, but your iPhone isn't nearby, your Apple Watch can still make the connection, but it will need to use a lot of battery power to make that connection, thus draining your battery.

Incoming phone calls and notifications

Your watch will still occasionally fetch info about missed calls and notifications.
Other features are not completely turned off, but they have reduced function:
Making phone calls and using Siri might be slower
Apps refresh and complications update less often
Workouts still work in Low Power Mode
You can still use the Workout app in Low Power Mode, and it will still measure your heart rate and your pace.
Related articles