How to Turn Off 'Low Data Mode' when Connected to iPhone Hotspot
There are many times when you may make use of your iPhone's hotspot. It's a very useful feature that comes in handy when you are away from home with your iPad or Mac or when your home Wi-Fi is out. If your cellular data plan is limited, you may not want to use a lot of data while connected to your hotspot; however, many have unlimited data plans and would like full use of cellular data while connected to the hotspot. In this article, we will tell you how you can turn off Low Data Mode on your hotspot-connected device and get the most out of your cellular data.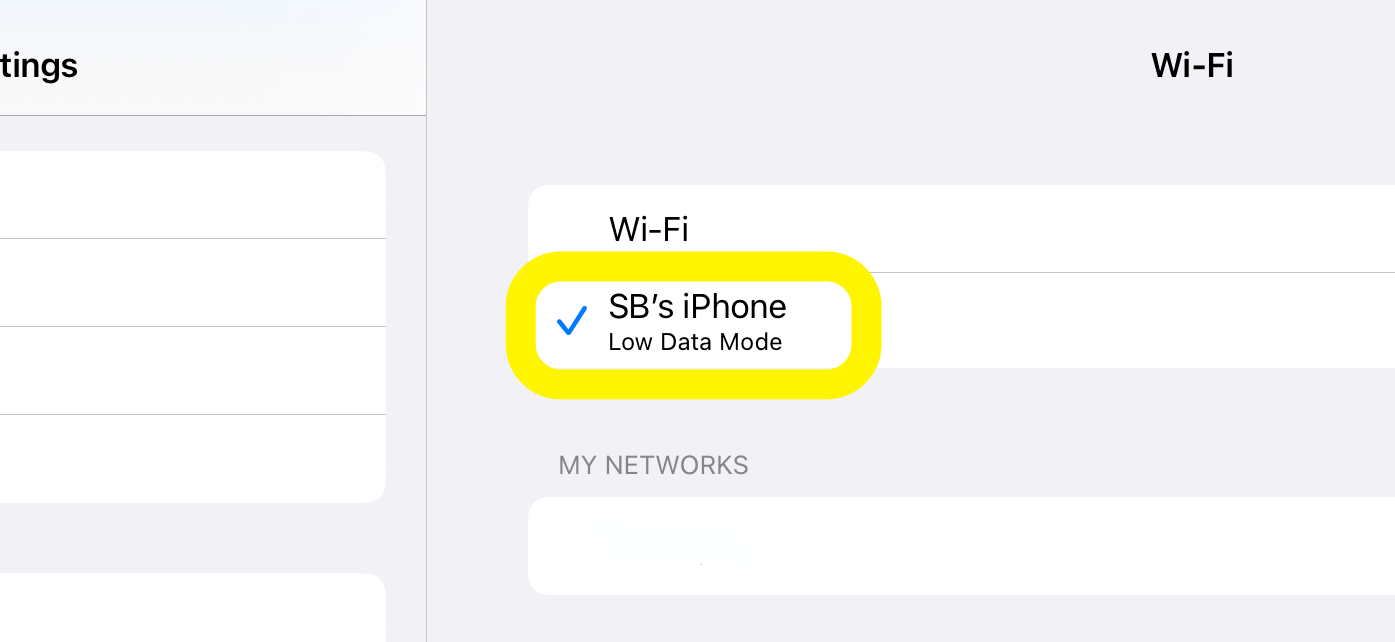 Using your iPhone's hotspot
For Apple devices that are signed into the same Apple ID as your iPhone, they can connect to your iPhone's hotspot using Instant Hotspot. To let your other devices use your iPhone's cellular data connection, enable Personal Hotspot on your iPhone.
Open Settings on your iPhone.
Tap on Cellular, then choose Personal Hotspot.
Toggle the switch next to Allow Others to Join.
You can change the password anytime by tapping on Wi-Fi Password.
For more on how to use your iPhone's hotspot see How to Set up and Use Personal Hotspot on iPhone.
Your iPhone's cellular data settings
There are various settings on your iPhone that control cellular data usage. Specifically, you may want to check your iPhone's Data Mode setting.
Open Settings on your iPhone and select Cellular.
Tap on Cellular Data Options. Here you can tap on Data Mode and select either Allow More Data on 5G or Standard (but not Low Data Mode).
Turn off 'Low Data Mode'
If you are connected to any Wi-Fi or hotspot on an Apple device, there is a Low Data Mode option for that connection. Turning it on or off works the same way whether it is a regular Wi-Fi connection or it is a connection to your phone's hotspot.
Hotspot data settings on your iPad or Mac
On iPad
Open Settings and tap on Wi-Fi.
Under Personal Hotspots, tap to connect to your iPhone hotspot.
Tap on the info button (i) to the right of the hotspot name.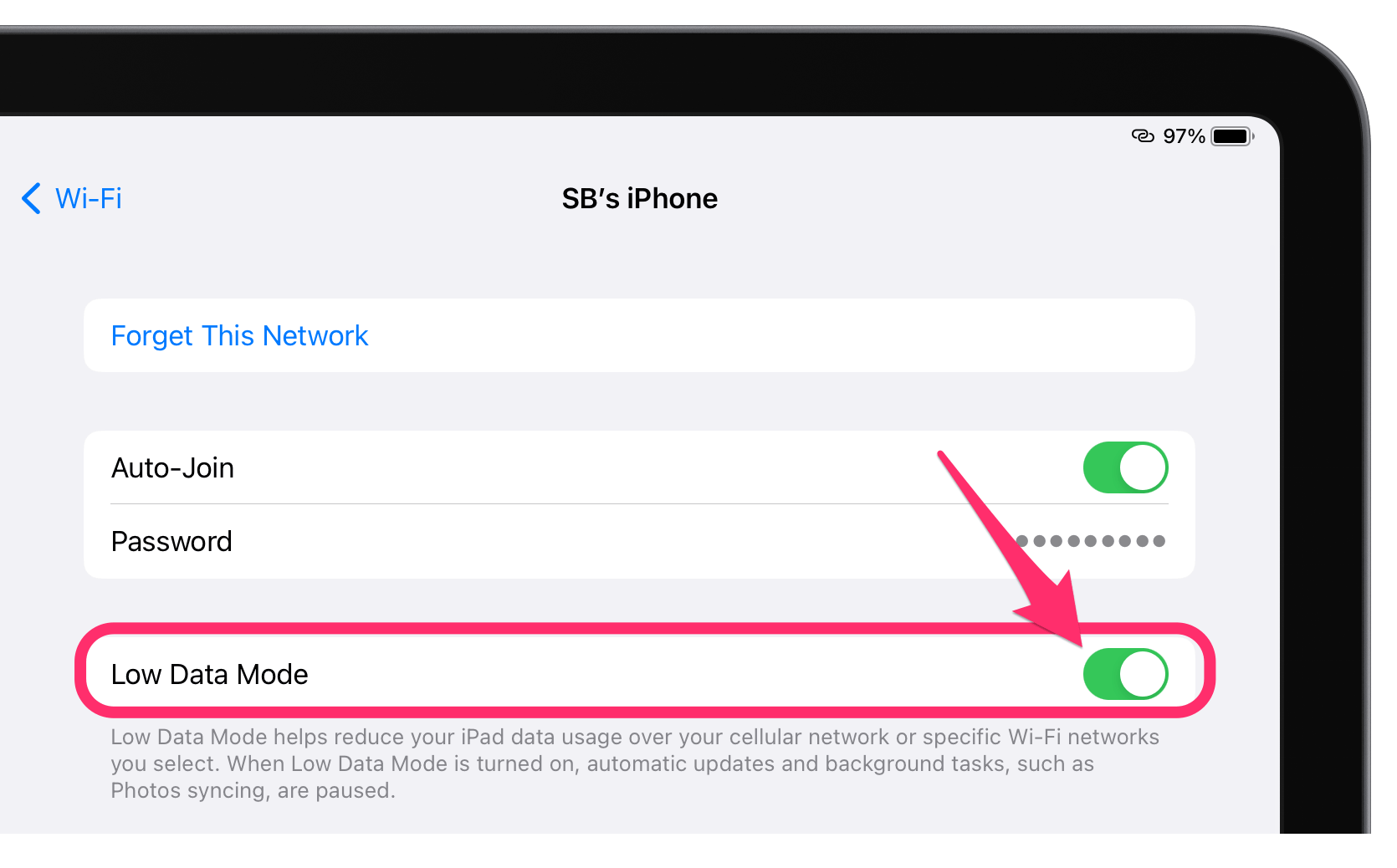 Toggle the switch next to Low Data Mode to turn it off.
On Mac
Open System Settings (or SystemPreferences) and click on Wi-Fi.
Find your iPhone's hotspot and click on the circle-with-three-dots button and choose Network Settings.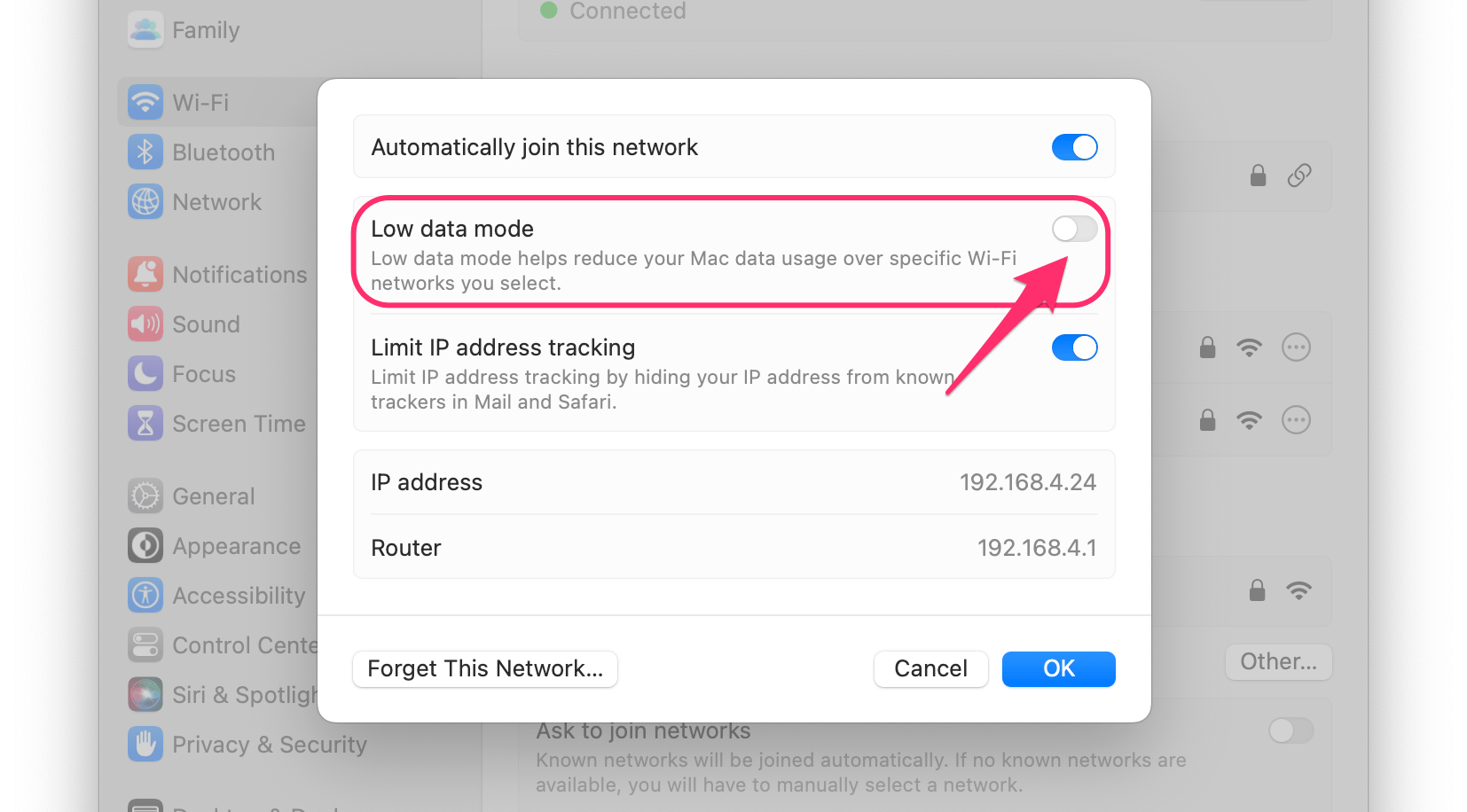 Toggle the switch next to Low data mode to turn it off, then click OK.
Related articles