Books App Keeps Crashing on iPhone or iPad, How to Fix
I often use the Apple Books app (or iBooks), and one of the problems I experience is that the app closes unexpectedly while I am reading my books. Some users have also said that the app keeps crashing right after it is launched thus making it impossible to open and use the app. This issue may occur on the iPhone or iPad.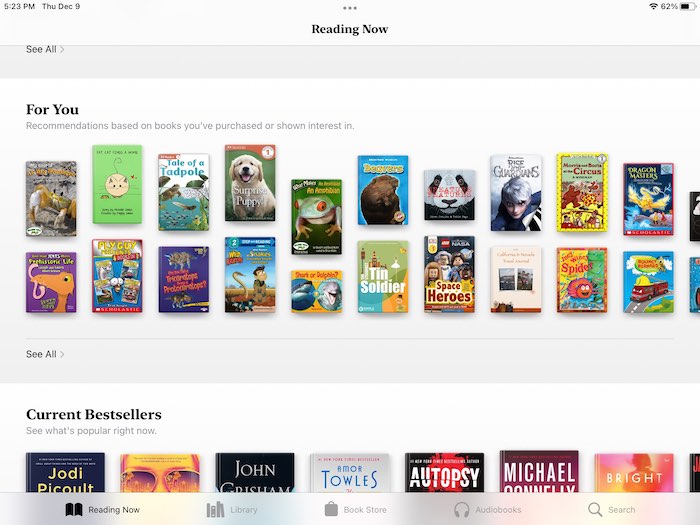 Apple Books is an e-book reading app. It also contains the Book Store and Audiobook Store to find and download the books and audiobooks you like. Of course, it needs to work properly in order for you to enjoy the app and its features. Apple Books used to be called iBooks.
In this article, I explain what you can do when Apple Books crashes and you are directed back to the home screen. A lof things may cause an app, like Apple Books, to malfunction. The good news is that this issue may be fixed by following a few simple steps.
Restart the App
Quit the Books app and then open it again. Restarting the app may fix the crashing problem. Follow these steps:
Open the App switcher on your device:

iPhone or iPad with a Home button: Double-click the Home button.
iPhone or iPad without a Home button: From the Home screen, swiping up from the bottom of the screen and pause in the middle.

Find the Books app. And swipe up on it.
Then restart your iPhone or iPad:

Go to Settings > General > Shut Down.
Wait for your device to turn off fully.
Then press and hold the power button until the Apple logo appears.

When your iPhone or iPad turns on, open the Books app. Does it work now?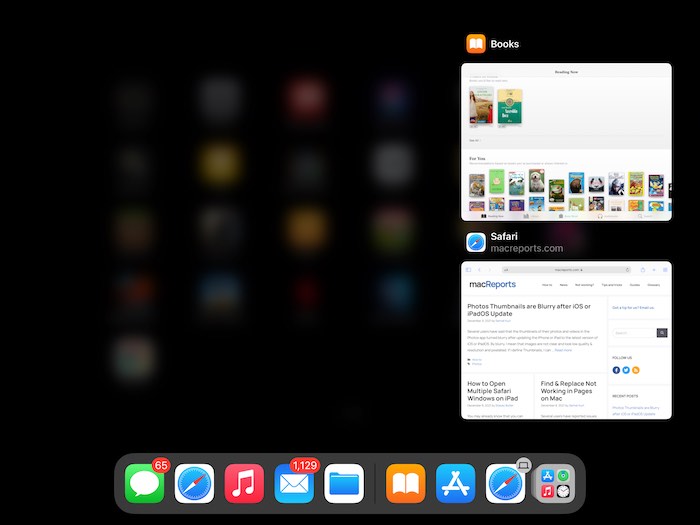 Update your iPhone or iPad's software and the Books app
There may be a software update addressing this crashing problem. Updating your iPhone, iPad and the app may fix this problem. Here is how:
On your iPhone or iPad, go to Settings > General > Software Update. And follow the onscreen instructions.
After updating your device, ensure that you have the latest version of the Books app. Open the App Store, tap your profile icon, and tap Update next to Books (if there is an update).
Check your connection
Books may not work properly if your Internet connection is not stable. Make sure that your iPhone or iPad has a Wi-Fi or cellular connection. You may try these:
Enable then disable Airplane Mode.
Restart your Wi-Fi modem/router.
If you are using Books over cellular, make sure that Use Cellular Data is on for Books. You can check this setting by going to Settings and tap Cellular (Cellular Data).
System Status
You may have a Books problem due to a Books outage. This is easy to check. The Apple System status page lets you see all Apple services including the ones that are not working. Visit this page. I am including the URL below:
If you are not sure how to check this site, we have an article, How To Check Apple System Status (Apple Services, Stores, and iCloud)
Delete and reinstall the Apple Books app
If you are still having this problem, I recommend that you delete Books and then redownload again. Follow these specific steps:
On your device, touch and hold the Books app.
Tap Remove App. If the app jiggles, tap the (-) remove icon.
Tap Delete App.
Now again, restart your iPhone or iPad.
After restarting, open the App Store on your device. Find Books.
Then download and install.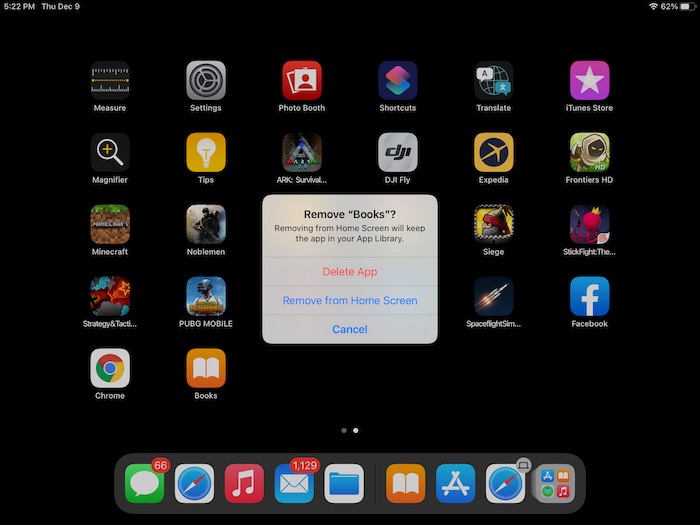 Then, you try again. Does it crash?
See also: