Can I Unlock My Device From a Previous Owner's Apple ID?
So you purchased a used iOS device (iPhone, iPad or iPod touch) from somewhere other than Apple. In order for you to use this device, you have to make sure the device is no longer linked to the previous owner's account (Apple ID). Without this, it is highly likely that you will not be able to use this device because you will not be able to activate it.
Activation Lock
This feature was introduced iOS 7. This means that if you bought a device using iOS 7 or later, when you want to set up this device, you may see the following message:
Activate iPhone / iPad

This iPhone (or iPad) is linked to an Apple ID. Enter the Apple ID and password that were used to set up this iPad (or iPhone). (k……@macreports.com).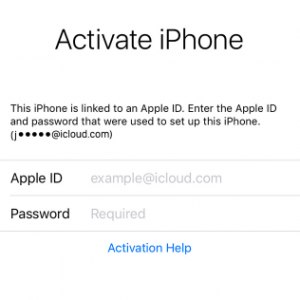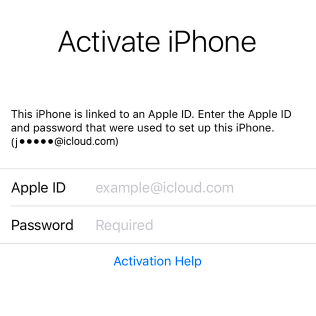 This is a security feature that makes it very hard for someone to use or sell a stolen device.
If you see this, you have to contact the former owner. Only the former owner can remove this. There are no other ways to bypass iCloud Activation Lock. If you call Apple, they will not help you. DFU restore will not fix this. This is because the previous owner's Apple ID is securely stored on Apple's activation servers and linked to his/her iPad or iPhone.
The previous owner of this device can remove this lock. He or she can do this remotely by signing in to iCloud with their Apple ID. Simply use the Find My iPhone app on iCloud.com. Then go to Find iPhone > Select the device > Remove from Account.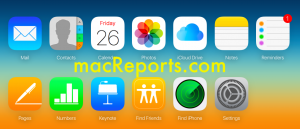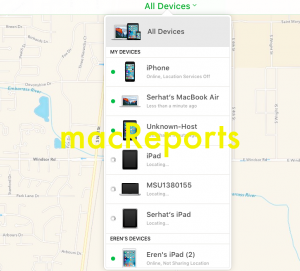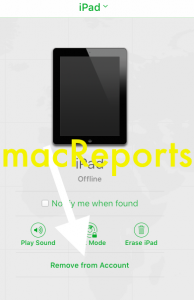 Before buying a secondhand device
Enabling Find My iPhone also turns on Activation Lock. Make sure that you visit icloud.com/activationlock. Here you can check if Activation Lock is disabled or not. You need to enter IMEI or serial number. Go to Settings > General > About to find these numbers. You can also locate these numbers on the back of your device.
If it is on, you should ask your seller to erase the device (Settings > General > Reset > Erase All Content and Settings). Make sure you both are present. During the setup process, this iPhone or iPad may ask the previous owner's Apple ID. Ask him / her to enter the password. If the owner is not present, you can also ask him /her to remove the lock by going to iCloud (see above).
There are a lot of bad people. Some people may be trying to scam you by selling a stolen device. Note that the current owner may change the status. For instance, lets say you check the status before you meet with the seller, and the status showed "off". The owner may change this by turning on Find My iPhone while he or she posses the device without you knowing. So be careful; check this right before you get the device.
You are the owner but you forget your Apple ID or password
There are other situations where you may need to remove Find My iPhone Activation Lock. For instance, you may forget your your Apple ID. If this is the case, here are what you can do:
You can try to reset your Apple ID (more info)
If you are unable to reset your Apple ID using this website, call Apple. They may be able to help you if you can persuade them that you are the owner by presenting them proofs e.g., receipts etc.
In fact, I had this problem last week. My son created an Apple ID on his iPad and turned on Find My iPhone. Then later he forgot it. Since he did not remember anything (e.g. his answers to security questions), we could not use the Apple ID web site. But we called Apple, and they remotely unlock the device. This article explains how you can contact Apple for help.