How to Use Live Captions in FaceTime
One of the neat features of iOS 16 is the ability to turn on or off captions during FaceTime calls. This feature lets you see what is being said by the other person. Captions, sometimes also called subtitles, can provide content to users who are hard-of-hearing or deaf. They can also help people who are having difficulty understanding spoken language. This is also a great feature for people who love to watch videos with captions.
When this feature is enabled, iOS will convert the audio content of the call into text and then display the text on your FaceTime screen. I should note that this feature is currently beta, meaning it may not work perfectly and its accuracy may be spotty, and transcription may not be correct. Live Captions are automatically created in real-time. This setting is disabled by default. You can change the default setting, or you can use this feature per call.
How to turn on Live Captions
Notes:
If you have not updated to iOS 16, first update by going to Settings > General > Software Update.
As of now, this feature is only available on video FaceTime calls. You can't turn this on for audio calls.
You can turn this on and off during calls or anytime in Settings for all calls.
Turn on FaceTime captions in Settings
Follow the steps below. This will change your default caption settings:
Open Settings, then tap FaceTime.
Scroll down and find the Live Captions option and turn it on. This option will tell you that "Your iPhone will use on-device intelligence to automatically display captions in FaceTime. Accuracy of Live Captions may vary and should not be relied upon in high-risk or emergency situations." This is a sort of caution indicating this feature is still beta, and it will be further developed.
Now, whenever you make video FaceTime calls, captions will be displayed on the screen, as in the screenshot above.
Turn on or off captions during calls for individual calls
If you do not want captions to be on by default, you can do this during individual calls. This will not change the default setting.
During a FaceTime video call, tap the info (i) button located near the top-right corner of the screen.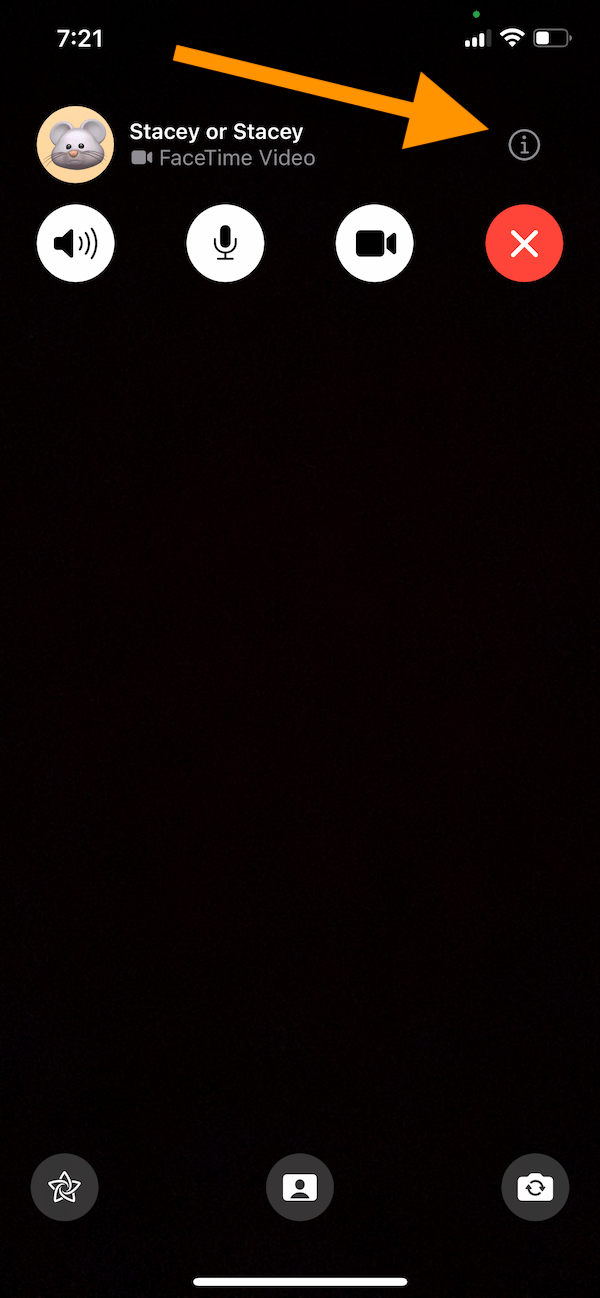 Turn on Live Captions. This will already be on if you have turned it on in Settings by following the steps above. If this is the case, you can turn this off for this individual call. Your default setting will stay the same.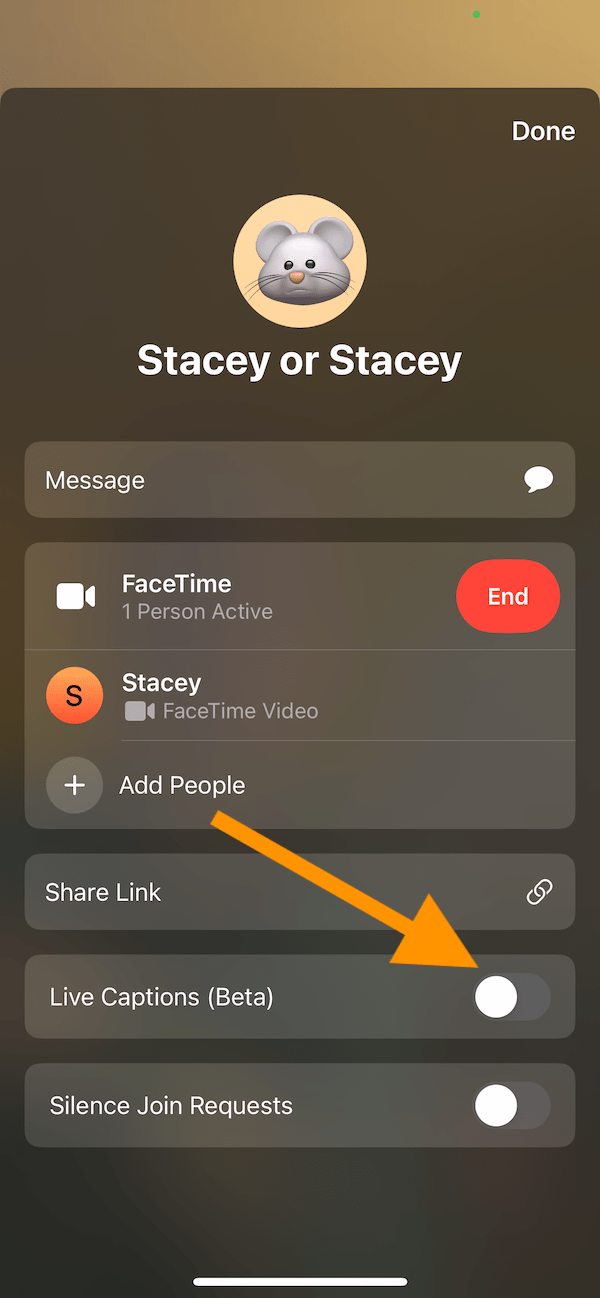 Other notes
I tested this today, and as the caution message indicates, it is not always working well as of now.
If you tap the captions area, your screen will be divided into two sections; the top section will display the text, and the bottom will display the video.
Live Captions does not use your data plan or Wi-Fi connection.
What you say won't be transcribed; only what the other person says.
Try to pick places with little or no background noise for the best result.
Related articles