How To Recover Deleted Contacts
If you mistakenly deleted some or all of your contacts from your iPhone, iPad, or Mac, you can easily recover them. This is possible if you are using iCloud. This article explains how you can recover your deleted contacts if you happen to delete your contacts in error.
For a lot of users, contacts are one of the most important data stored on their iPhone, iPad, or Mac. Unfortunately, your contacts can be lost for many reasons. But do not panic yet. There is a way to recover them.
iCloud lets you access your contacts from your iPhone, iPad, iPod touch, Mac, PC, or on icloud.com.
When you delete a contact from one device, it will be removed from all of your devices. However, iCloud has its own backup system. Using this backup system, you can recover your deleted contacts.
See also: Siri Won't Recognize Contacts, Fix
Recovering your contacts
Please follow the steps below:
Please note that doing this will replace the contacts currently on all your devices. This will not just add the missing contacts. If you have recently added contacts, they may be lost. However, it is also important to note that iCloud will archive your current contacts list before the restoration takes place.
1. Open a web browser (like Safari), go to the iCloud web site and sign in to iCloud.com with your Apple ID and password. Note: You will need to use your iPad or computer to visit icloud.com. If you use your iPhone, you can sign in to iCloud but not all of the iCloud.com features will be available. For example, data recovery and restore features will not be available.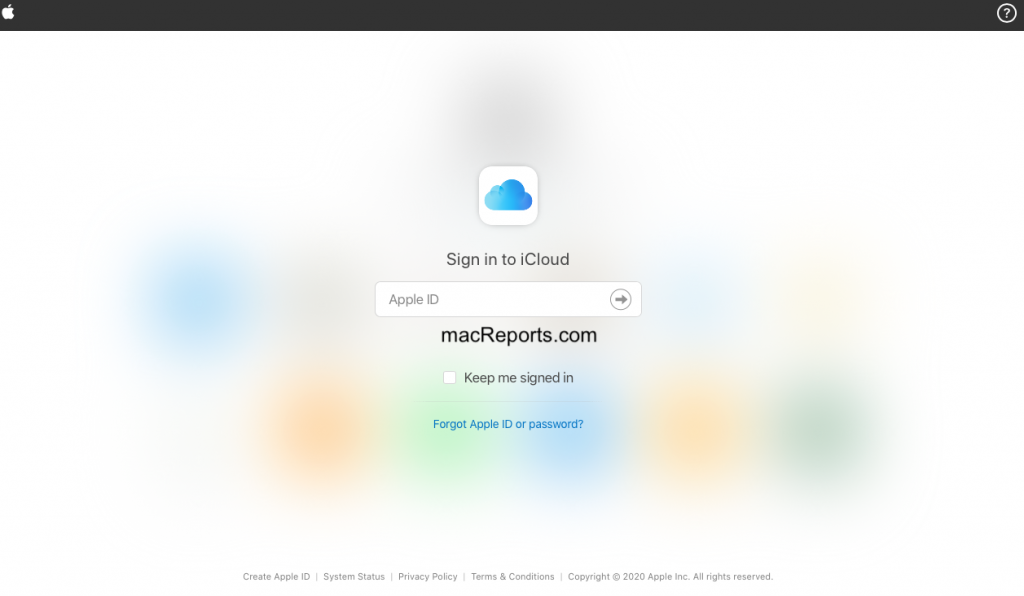 2. Once signed in, you will be taken to the iCloud homepage. You will see iCloud web apps, such as Mail, Contacts, Notes etc.
3. Click "Account Settings". The link is located under your name and profile icon.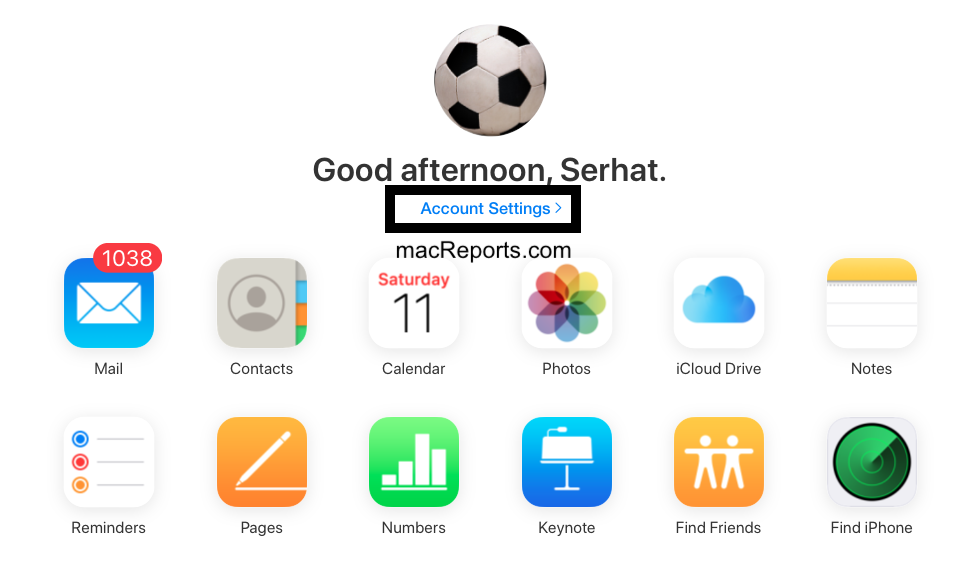 4. Scroll down and find the Advanced section. Click Restore Contacts. This will open a new pop-up window.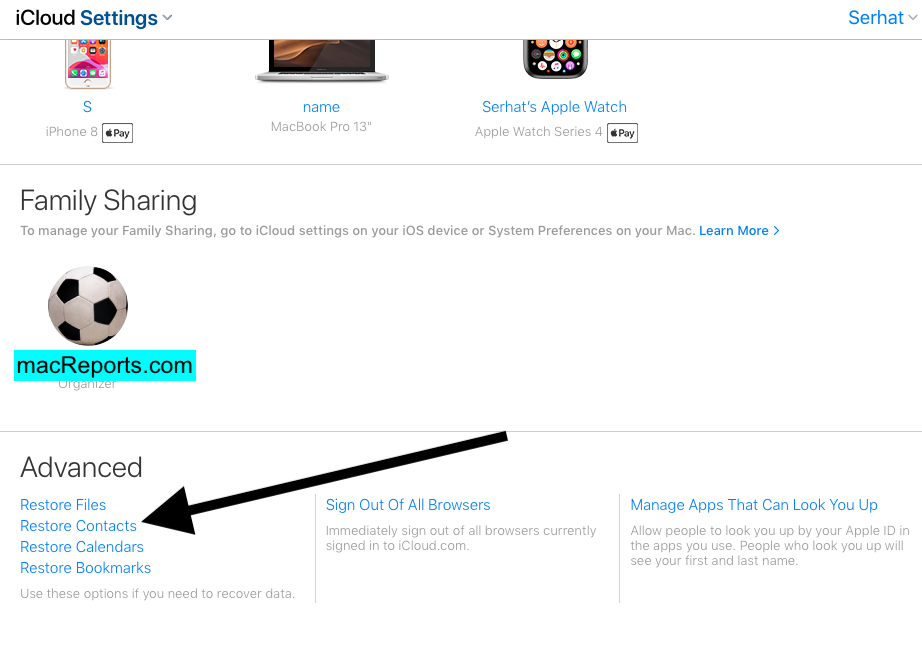 4. Scroll down and find the Advanced section. Click Restore Contacts. This will open a new pop-up window.
5. Here you will see a list of all of your current Contacts archives backed up to iCloud.
6. Select an archive and click Restore. When you click Restore, a pop up will appear saying: "Restore Contacts? The archive of contacts you have selected will replace contacts on all devices. Your current contacts will be archived. Note: Changes made to contacts while the restore in progress will not be saved. Wait until the restore is complete to make changes." If you still want to proceed, click Restore.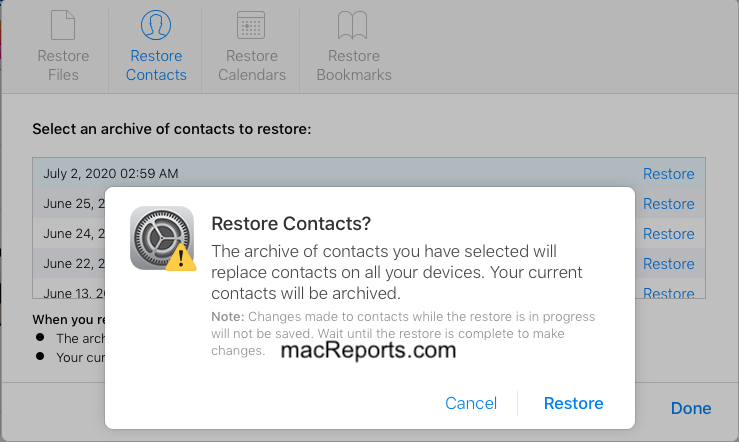 7. Once you click, the screen will say Restoring. The process may take a few minutes. When it is done, a popup will appear saying "Contacts restore complete. Your contacts have been restored successfully at [time]. The restored contacts will appear on all devices." Click OK.
Notes:
Restoring your contacts may take up to 6 hours. If it is taking more than 6 hours, contact Apple Support.
If you are unhappy with the result, you can undo the restore. Simply follow the same steps above. As stated above, your previous contacts will be archived. So simply select that archive (which is the newest listing) to get them back if needed.
See also: Sync Google Contacts with your iPhone, iPad and Mac