How To Reduce Bandwidth Usage On Your Mac
Do you want to cut down your Internet data usage? If so this article is for you. This article explains a few simple yet effective tips to reduce bandwidth usage on your Mac. In order to be able to use some tips explained here, your Mac should be running macOS High Sierra 10.13.4 or later. Bandwidth refers to the total amount of information that has been transferred from your computer to another over a computer network or internet connection. Applying this tip may help you prevent going over your data plan.
Here is how to reduce Internet data usage (bandwidth)
If you are concerned with data usage or network bandwidth, you may want to try the tips below:
1-This tip involves enabling Content Caching. Content Caching is a macOS feature. What this feature does is to save content on your Mac that your Mac (and other local networked devices, like iOS devices Apple TV etc) already downloaded.
Click Apple menu
Click System Preferences
Click Sharing
On the left, you will see a list of services, select Content Caching.
Then you have to restart your devices.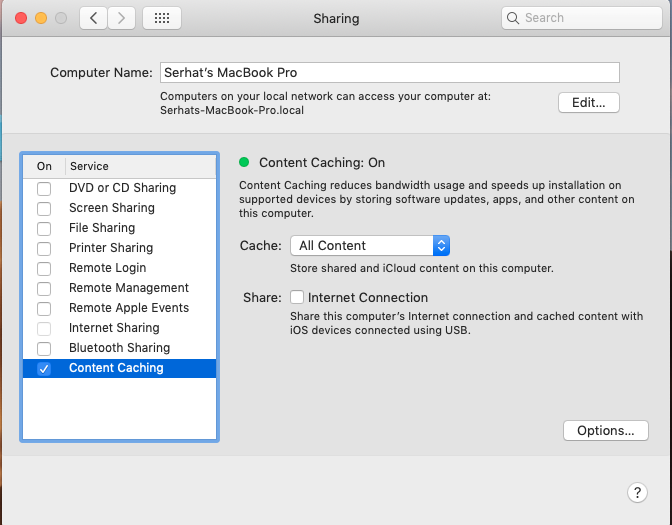 You can view how much cached content that local networked devices have uploaded and downloaded over time by going to Activity Monitor.
2-Disable Automatic Software Update. On your computer, go to System Preferences > Software Update. And uncheck the "automatically keep my Mac up to date" box. You will have to enter your password.
Furthermore, open App Store on your Mac. Then go to App Store > Preferences and then uncheck the "Automatic Updates" box so that your Mac will not download and install app updates automatically. You may also want to uncheck the "Video Autoplay" box so that your Mac will not play app preview videos automatically.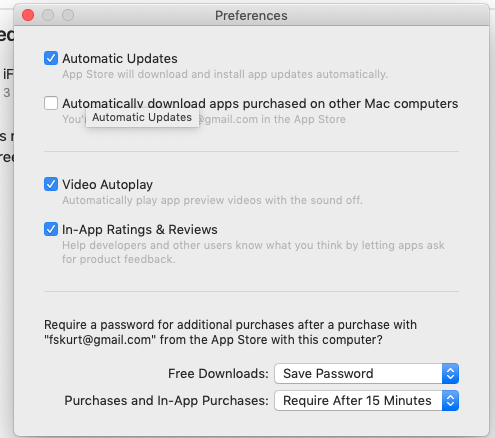 Turning off automatic updates will prevent your Mac from downloading updates in the background. However it is a good idea to check for updates periodically.
3-Make sure that your Wi-Fi networks are secured because you need to keep your neighbors out of your business. Also make sure that your Wi-Fi networks is protected with WPA2 (Wireless Protected Access 2, a wireless security protocol). If you are currently using WEP or WPA, change it to WPA2. Make sure that your Wi-Fi router and wireless adapter support this. Also make sure that you use a strong password that nobody can guess. Please see this documentation for more information.
See also: How To Disable Wi-Fi Auto-Join in macOS
4-You can easily monitor how much data your Mac is sending or receiving. Simply open Activity Monitor  (Applications > Utilities) on your Mac, and click the Network tab. This will give you ideas regarding which app or processes are using too much bandwidth.
5-Turn off My Photo Stream. You may want to disable My Photo Stream on your Mac. On your Mac, go to System Preferences > iCloud, click the Options button next to Photos, and uncheck My Photo Stream. My Photo Stream imports your recent photos and disabling this may help you reduce bandwidth. (See also: Cannot Download Photo?). On your Mac, you can go to Photos > Albums > My Photo Stream to see your photos in My Photo Stream.