How to Attach an Email to Another Email in Mail on iPhone
Sometimes you want someone to see an email that you have received in its original form; it doesn't always make sense to forward the email. On your iPhone, this process is not so obvious. In this article, we will explain how to attach another email to an email and then go through the basics of sending (other kinds of) attachments in Mail on your iPhone.
How to attach an email to an email in Mail on iPhone
The process of attaching an email to another email in Mail on your iPhone is not difficult, but it isn't so obvious either.
Open Mail on your iPhone and either tap on the compose a new email button (bottom-right corner of the screen) or tap to reply to an email.
At the top of the New Message (or reply) window, you'll see a small bar in the middle. Press your finger on that bar and swipe down.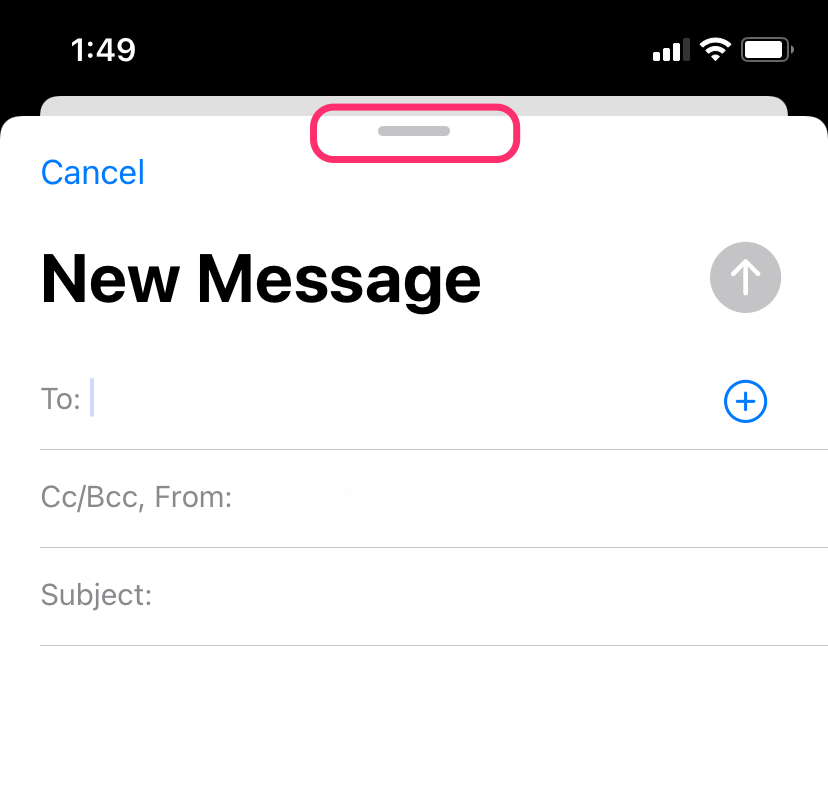 Your new message will appear below the usual Mail window. Search for the email you wish to attach, then open it.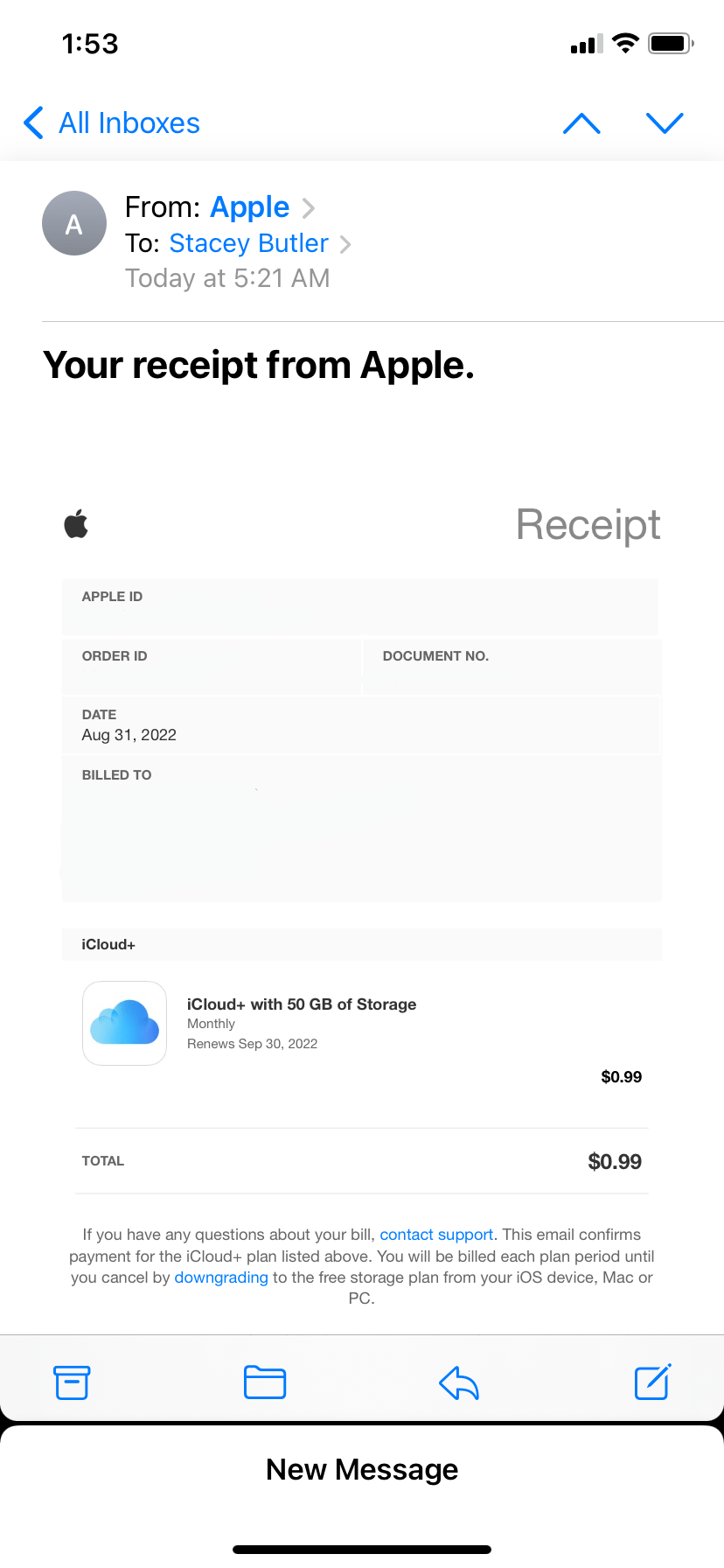 Press your finger on the email header (the part with To and From) until you see a subtle animation to indicate you've got a hold of it. Swipe down slowly to the message you are composing and hover the email you are attaching on top of the one you are composing until it opens. Drop the attachment in the email body.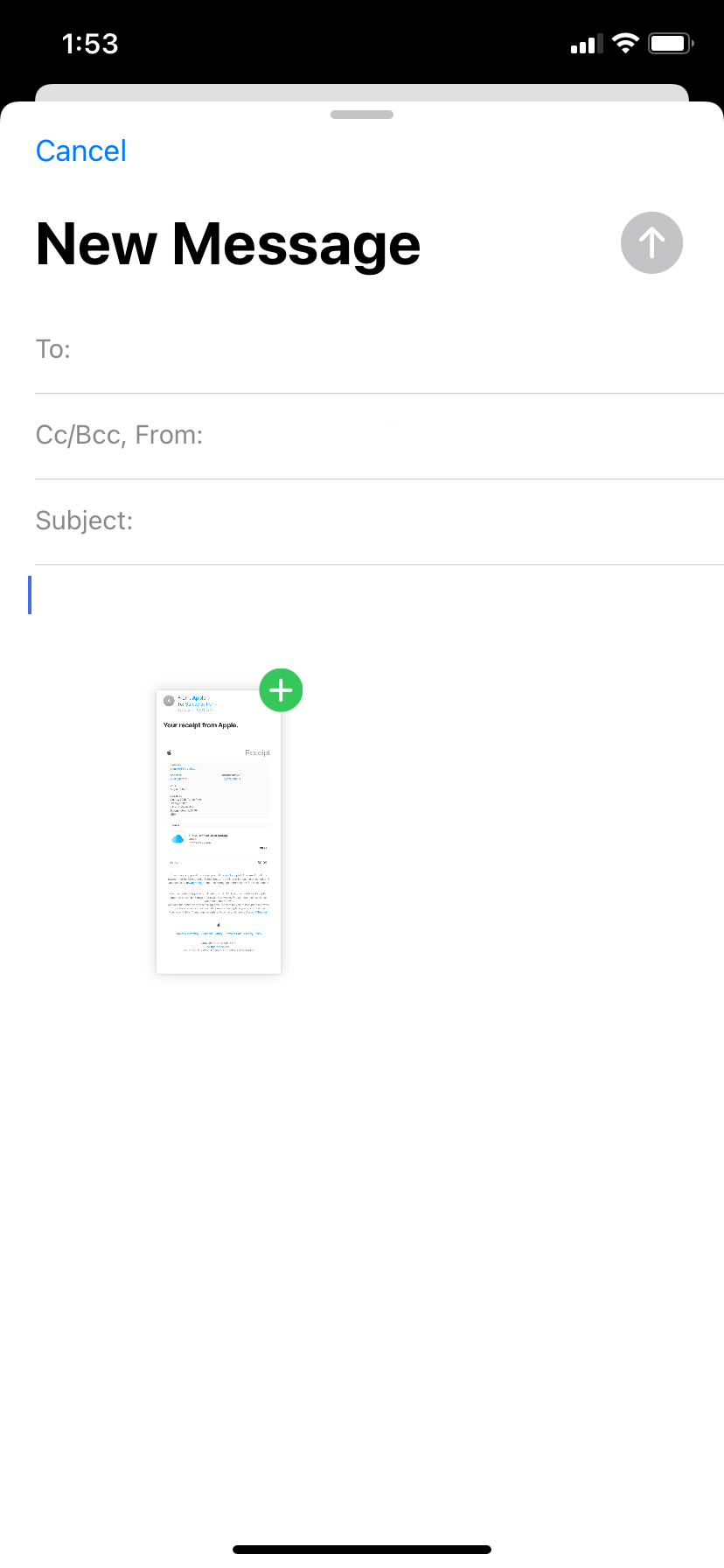 How to send attachments in Mail on iPhone
You can attach photos, videos and other documents to emails in Mail.
Open an email that you are writing.
At the top-right of the keyboard, you will see an arrow button. Tap it.
A selection of buttons will appear. The leftmost lets you control your email text format. The remaining, from left to right, allow you to attach:

Saved photos or videos (from your photos app).
A new photo or video.
A newly scanned document.
Newly scanned text.
A previously saved document (from Files).
A new drawing.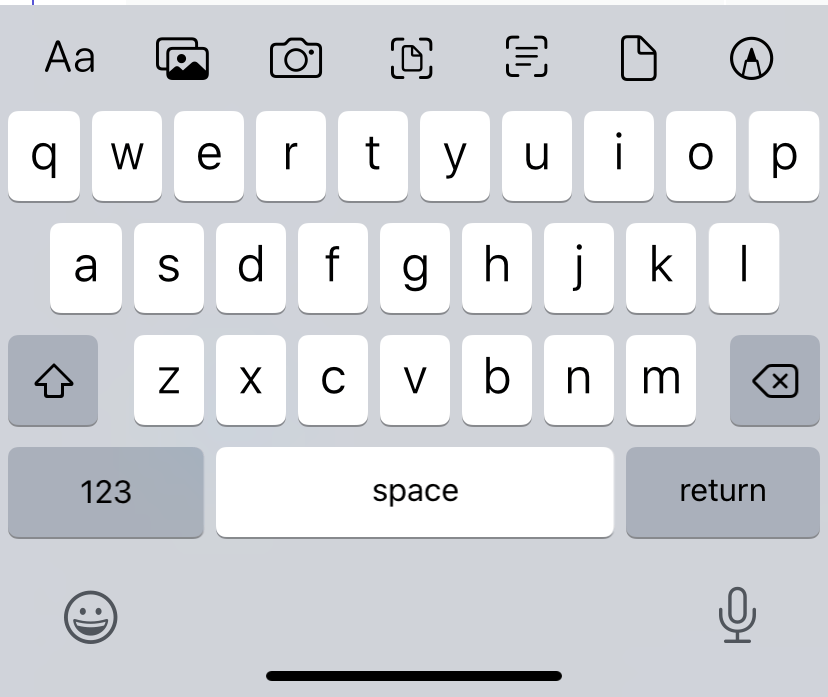 Tap the appropriate button and either choose or create your file or photo to attach.
Related articles