Images Not Displaying in Mail on Mac, How to Fix
Sometimes you may experience that the Mail app is not displaying all or certain images on your Mac. You may get emails with images. Sometimes you may not see the images for a variety of reasons. These email messages can contain remote content such as images or videos. They can be parts of an email message which are downloaded from the Internet when you open the message. Some users may not want to download remote content in an email because of privacy concerns. For example, an email sender can use remotely loaded content to determine your location or get information about your computer. Sometimes, senders may include hidden images to know whether you've opened an email or not. However, a lot of users want to see the mail images. For example, you may want to see images in Mail because your emails may look much better with images turned on.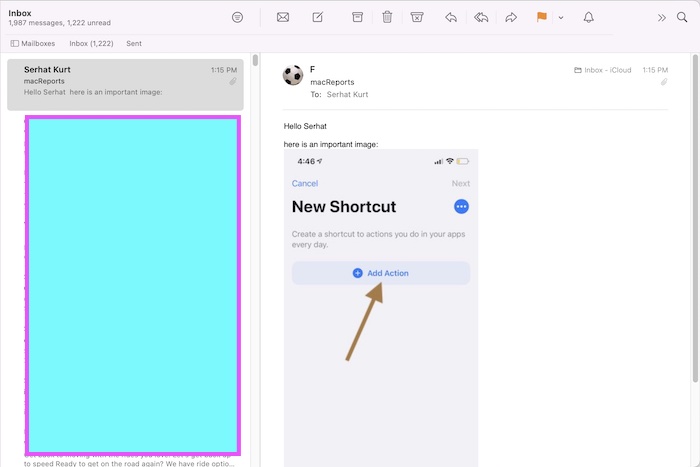 In this article, I explain how you can enable missing images to display in Mail on your Mac. I also explain what you can do when images are not showing, even when you enable remote content to be downloaded. Hopefully, this article can fix your issue if you are experiencing difficulty viewing images through the Mail app.
Check your Remote Loading of Images Settings
The first step is to check your Mail privacy setting to make sure that images are enabled for display.
If you disable "Remote Loading of Images," Mail will not load remote content automatically, but instead, emails will show a button to indicate that it blocked remote content, and also you can click it to show the blocked content. Here is how you can check this:
Open Mail on your Mac.
In the menu bar at the top, click on Mail > Preferences.
Click the Privacy tab.
Find the "Block All Remote Content" option. If you check this, images will not show. If this setting is disabled, ensure that you deselect the "Protect Mail Activity" box.
Exit the Preferences setting.
If you enable "Block All Remote Content", you won't see images in your emails. My recommended setting is that you deselect the "Block All Remote Content" and then select the "Protect Mail Activity" box.
If you are still unable to see images, then see the next step:
Uninstall or Disable any Third Party Antivirus Software
Images may not show because your antivirus app can interfere with Mail and cause your images to disappear. Other third-party apps that can block images include anti-spyware apps, firewalls, and privacy apps. There are basically three things you can do:
Check your app for permissions to make sure it allows images to load in Mail.
Disable the interfering app.
Uninstall the app completely.
Some users may not want to uninstall their third-party antivirus apps. I think an important question is if you really need antivirus for your Mac. My recommendation is that your Mac does not need a third-party antivirus app. Your Mac already includes several built-in security features.
Are you using a VPN?
The Mail app may not load some images if you're using a Virtual Private Network (VPN). Because your VPN may prevent macOS from downloading remote content. If this is the case, Mail will tell you that it's unable to load remote content privately using Mail Privacy Protection. You will also see a button saying Load Content. You can click it to bypass this security measure. You may also want to contact your VPN app's developer.
See also: