Screen Recording Failed to Save Due to: -5823 (or-5831), Fix
You can record the screen of your iPhone or iPad, and these recordings can also include sound. Sometimes you may run into issues with your screen recordings. For example, you may not be able to save your recordings, and thus, your recordings will be lost. One particular problem that many users seem to have is the "saving" error message. This error message says, "Screen Recording failed to save due to: -5823 (sometimes this number can be 5831)", as you can see below: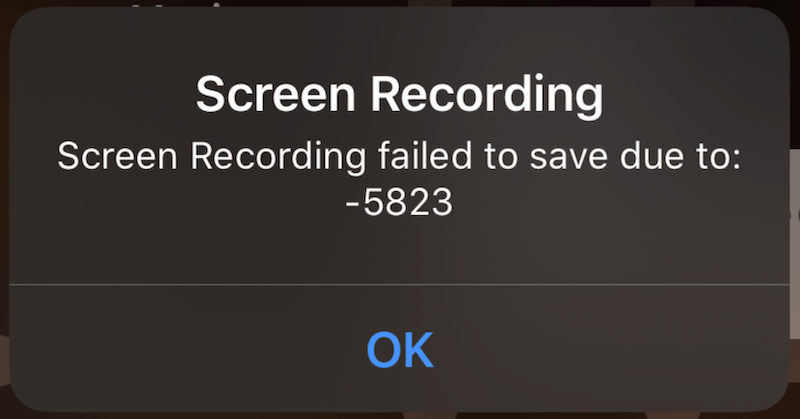 You can start a screen recording from Control Center. When you are done recording, you will tap the red Record button to stop the recording. Then, your recording will be saved to the Photos app. You can open Photos to access your recordings. If you are having this issue, you will not be able to save your recordings, and you will see this error notification when you stop the recording. Before going to the steps below, I should mention that we previously wrote an article on a similar issue. If this article does not help you, you may want to read that one too to further troubleshoot your problem.
I should mention that you will not be able to retrieve recordings if the recording did not save. Furthermore, before continuing, ensure that your iPhone or iPad is running the latest version of iOS or iPadOS by going to Settings > General > Software Update. If there is an update, please update your device.
If you are trying to record copy-protected content, like a Netflix show, Screen Recording will not work.
Check your iPhone or iPad's available storage
If your device does not have enough storage to save recordings, the recording will fail to save. You can easily check the storage on your device. Here is how:
Settings > General > [iPhone or iPad] Storage.
At the top of the screen, you will see how much free storage of your device has. If you have lots of storage (such as more than 50 GBs), then your storage is not causing the problem.
If you have very little storage (such as only a few GBs), then this may be your problem. Try to free up storage. After freeing up storage, try to make a new screen recording. To free up storage, you will probably see a list of recommendations. You may want to follow these to free up storage. You can also:

Remove videos or photos you do not need.
Delete or offload apps you do not use.
Turn on iCloud Photo Library.
Delete attachments in Messages.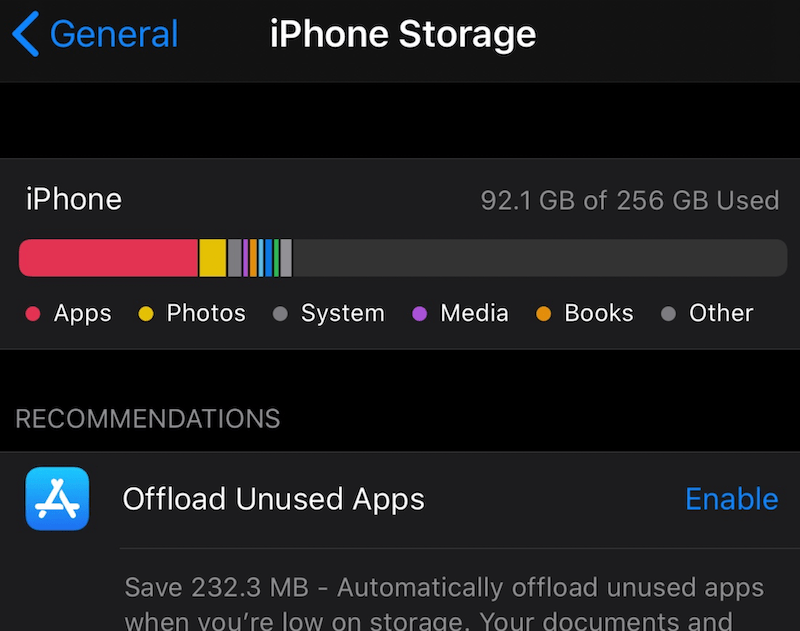 Check restrictions
If storage is not the problem, restrictions may be. If this is the case, Screen Recording may be prevented. Here is how you can check this and then lift the Screen Recording restriction.
On your iPhone or iPad, go to Settings > Screen Time > Content & Privacy Restrictions.
Then go to Content Restrictions and if asked, enter your Screen Time passcode.
Scroll down and find the Game Center section, and tap Screen Recording.
Select Allow. Then try to record again.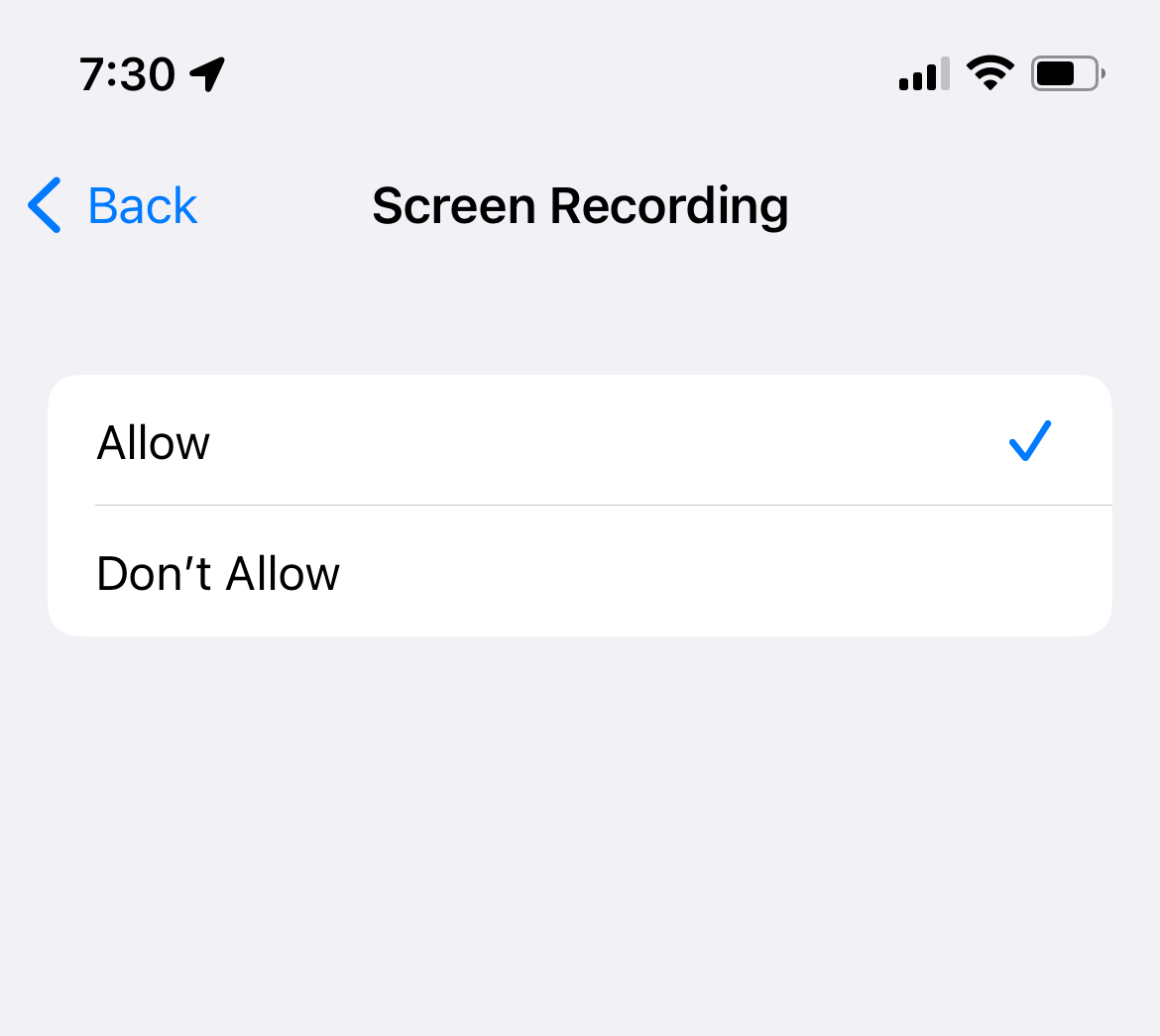 Related articles