How to Enable or Disable iPhone's Always On Display with a Focus Mode
Did you know that you can control the activation of the Always On display with a Focus mode on your iPhone? When Always On is enabled, your screen will be dimmed when your device is locked, but your display will continue to show some of the basic and helpful information on the screen, such as the time, notifications or missed calls. This is to enable you to glance at the information quickly when your iPhone is asleep. Not all iPhone models support this. This is enabled by default on supported iPhone models. You can turn it off by going to Settings > Display & Brightness > Always On Display.
You can customize some of your system settings with a Focus Mode. Sometimes, when you are in a Focus mode, you may want to turn off all of the distractions, including the display. You may want a full black screen without the widgets, time or other information. Other users, however, may want to see some basic information on the screen while in Focus. You can customize your Focus mode to accommodate how you want your display to look while in Focus.
How to control Always On with a Focus mode
To do this, we will add a filter to a Focus mode. Before we start, I should say that there are two requirements in order to do this:
A supported iPhone model like iPhone 14 Pro, iPhone 14 Pro Max (or later models).
iOS 16.4 or later. You can check and update your iOS version by going to Settings > General > Software Update.
If you meet these conditions, then see the following steps:
On your iPhone, tap Settings, then Focus.
Select the Focus Mode where you will add the Always On Display filter. If you want, you can tap the Add (+) button to create a new Focus with the Always On Display filter.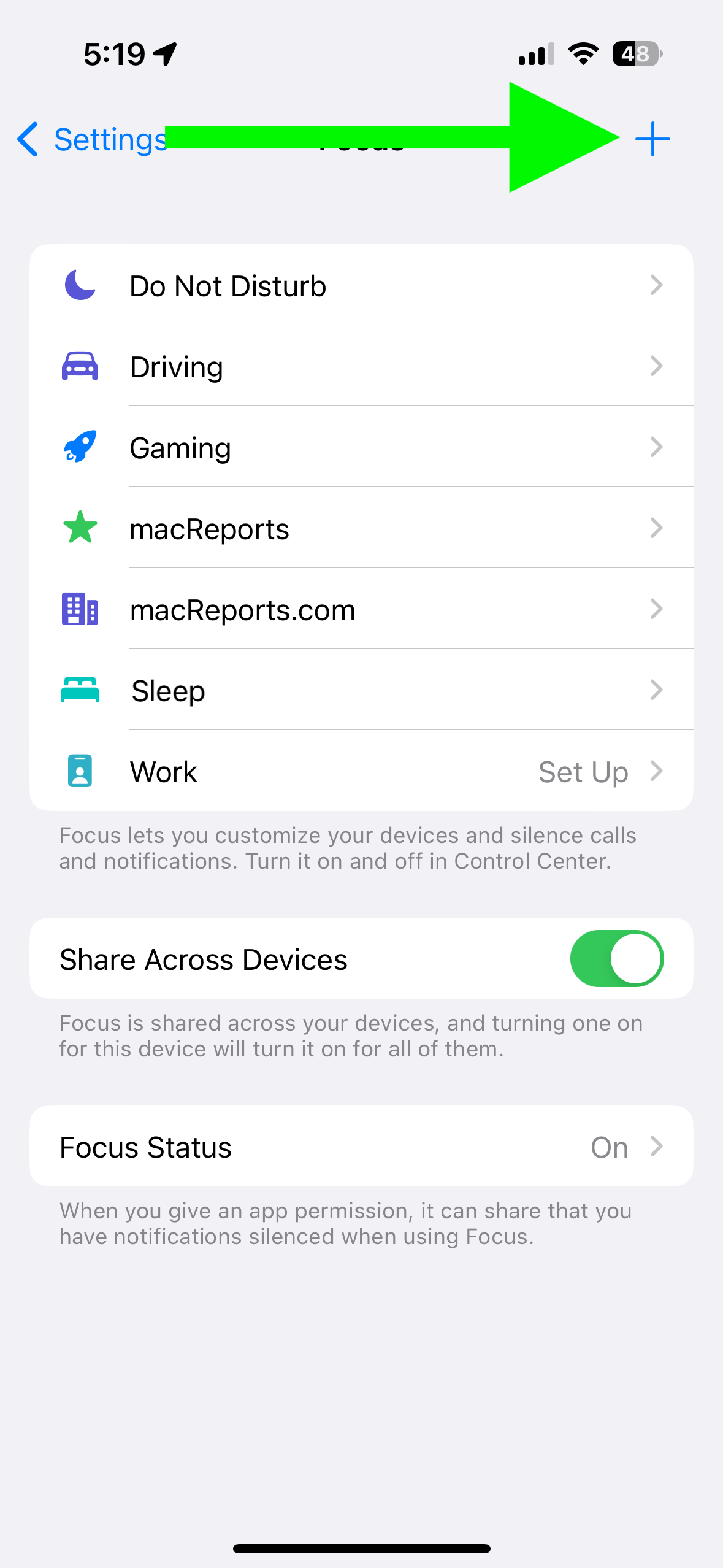 Scroll down and find the Focus Filters section, then tap Add Filter.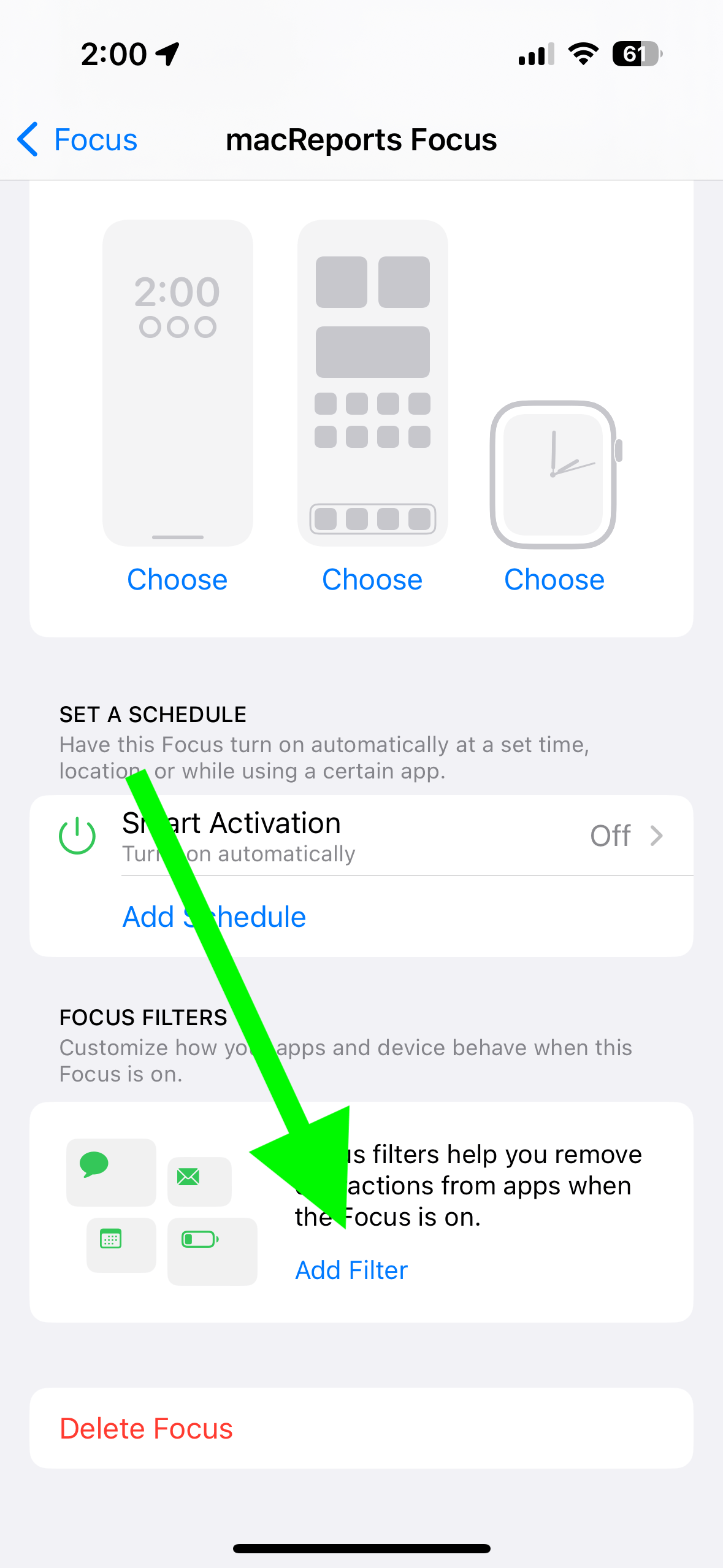 Find the System Filters section and tap Always On Display.
Now you can turn Always On Display off or on for this Focus. Then tap Add.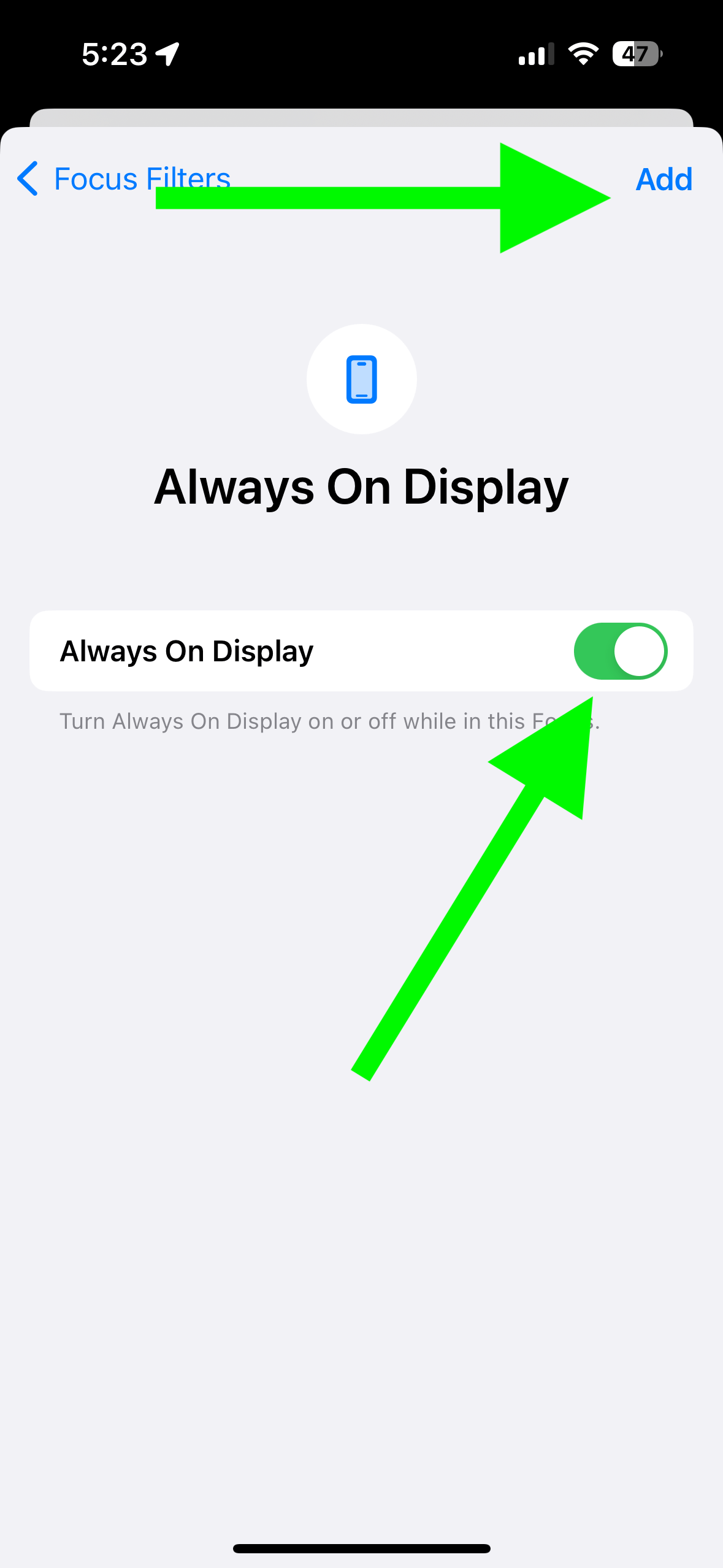 Now, while this Focus mode is active, Always On will be active (or inactive), too. If you want your screen completely dark when you use a Focus Mode to prevent any distractions, then ensure that you turn off Always Display in Filters in the Focus settings.
You can also delete a Filter after adding it. Simply open the Filter and tap Delete Filter.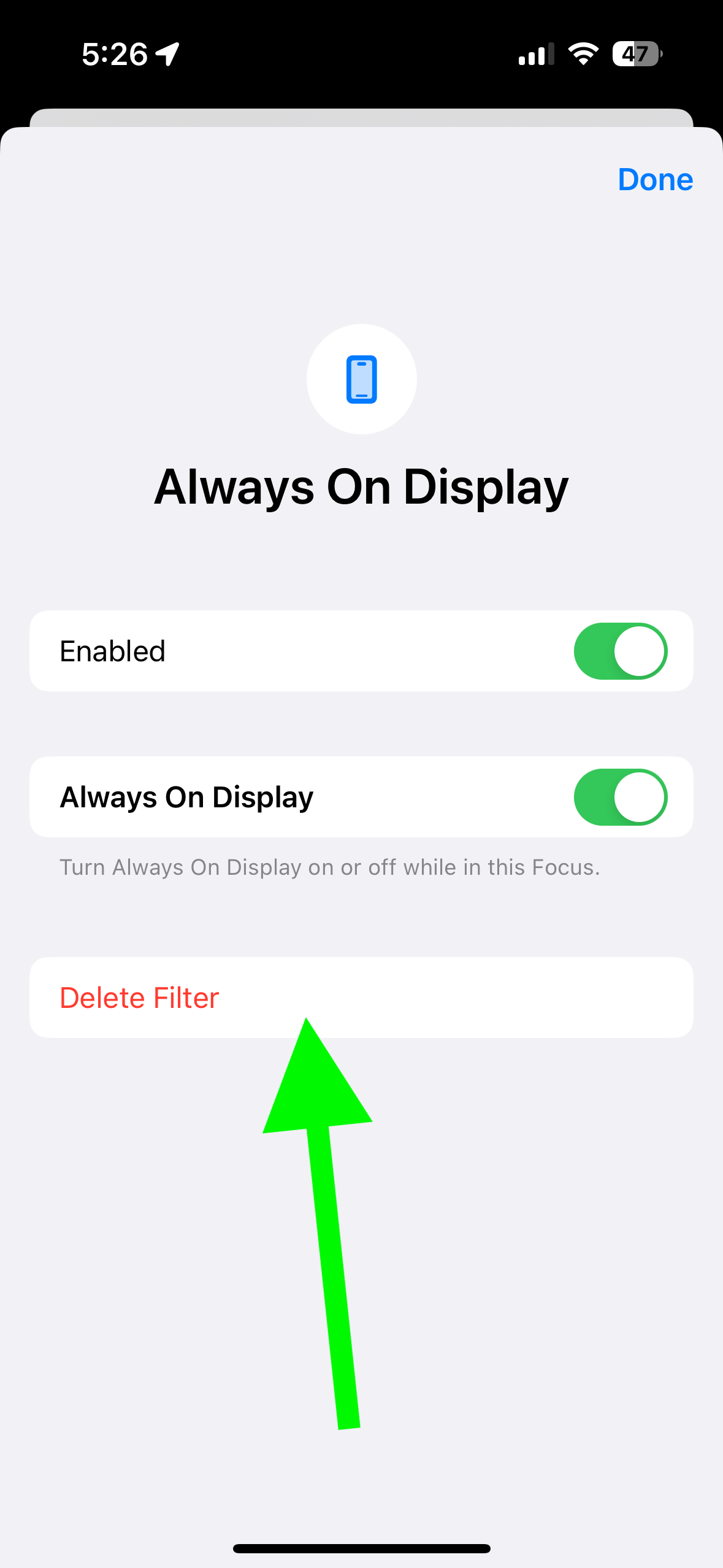 When you change the Always On Filter in Focus, this will overwrite the settings you have in Settings > Display & Brightness. For example, if you turn on Always On in a Focus filter, Always On will be active when the Focus is on, even if the device's Always On setting is disabled.
Related articles