How To Enable Safari Favicon In macOS and iOS
A favicon (favorite icon) is a small icon that visualizes a website's main purpose or identity in one little image. For example, this can be a tiny version of a website's logo. Browsers, like Safari, may display a website's favicon in the browser's address bar. Safari provides favicon support.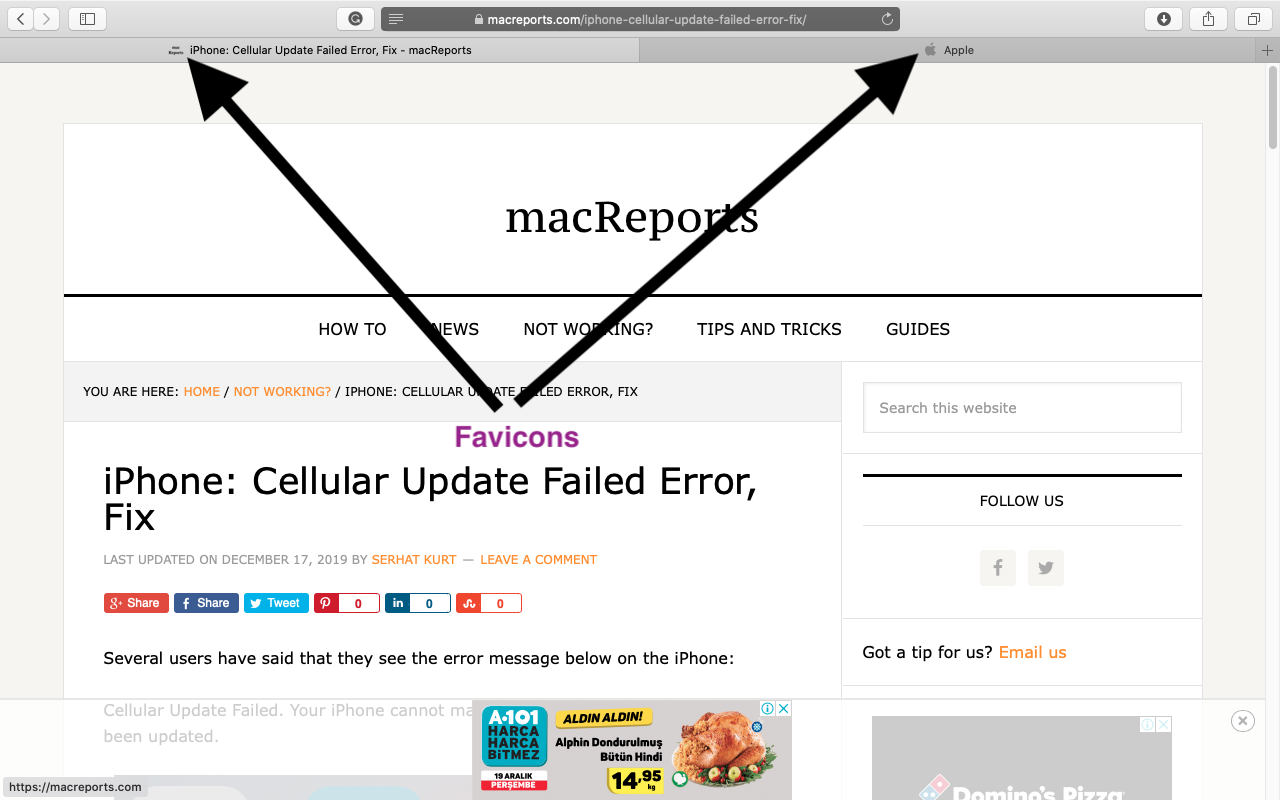 A lot of people find favicons useful because they make tabs more visually recognizable.
This article explains how you can show favicons in Safari on your iPhone, iPad or Mac. By default, favicons are disabled, so if you want to see favicons, it must be enabled on Mac or on iOS devices.
See this article if "top sites" is working
Mac
1. Open Safari on your Mac
2. Click Safari and Preferences
3. Click Tabs
4. And Check the "Show website icons in tabs" box.
5. Close the Preferences window.
See also: Safari Visited Links Not Changing Color? Fix
iPhone, iPad or iPod touch
1. On your iOS device, tap Settings
2. Tab Safari
3. Scroll down and find the Tabs section.
4. And turn on "Show Icons In Tabs"
Now, you will see website icons in tabs when you use tabs for webpages in Safari on your machine next time.