How to Find Your Parked Car Location on iPhone
It can sometimes be a real challenge to find your parked car. Maybe some people are great at remembering exactly where they parked; others may have trouble remembering if they even drove their car or if they took the bus/train that day. For those that need help finding their car, Apple Maps has a built-in "Parked Car" feature.
How does iPhone's Apple Maps tell where your car is parked?
Maps will save the position of your parked car by dropping a marker whenever you disconnect your iPhone from your car when you use either CarPlay or Bluetooth.
Get directions to your parked car in Apple Maps
What you need
In order to use Maps to show you the location of your parked car, you will need to make sure your iPhone is paired with your car in CarPlay or via Bluetooth. You will also need the following settings:
Location Services:

Open Settings and select Privacy & Security. Tap on Location Services, then if Location Services is off, toggle the switch next to Location Services to turn it on.
In Settings > Privacy & Security > Location Services, scroll down and tap on System Services. At the bottom of the list, you will see Significant Locations. If it is off, tap on it, then toggle the switch next to Significant Locations to turn it on.

In Settings, find and tap on Maps. Scroll down and make sure Show Parked Location is on.
How to find your car using your iPhone
You should note that Maps won't drop a marker for locations you park at regularly, such as your own home or work (assuming you always park in the same place).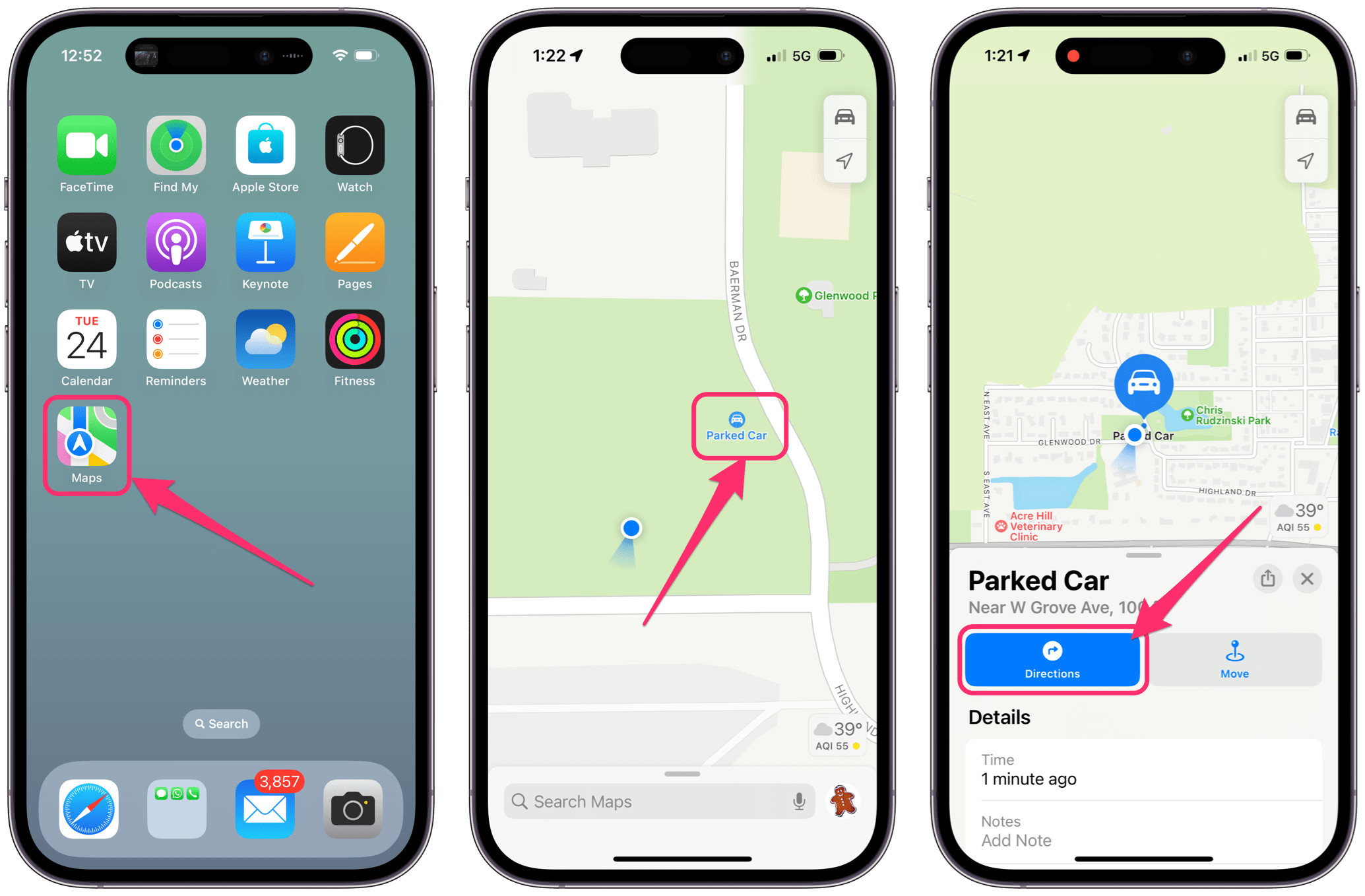 Open Maps on your iPhone.
You should see a blue dot marker with a car image inside labeled "Parked Car," indicating your car's location.
Tap on the marker to bring up more detailed information. You will also see a Directions button, which you can tap to help you navigate to your car's location.
Related articles