My Powerbeats 3 Won't Turn On, Fix
This article explains what you can do when your Powerbeats 3 won't turn on. Unresponsive Powerbeats can be frustrating. The instructions in this article will hopefully make your Powerbeats boot up and work properly. If they don't, it is highly likely that your device has a hardware problem, if this is the case you may need to contact Apple or Beats support.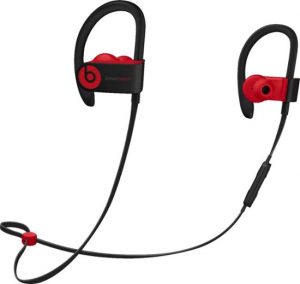 In general, there are three key issues that you may be experiencing. Here is why your Powerbeats won't turn on:
A software glitch.
There might be something wrong with the cable or case or the way you charge.
And, as stated above, it is possible that there are serious hardware problems with the Powerbeats.
See also: AirPods Are Connected But There Is No Sound
Are you experiencing issues with your Powerbeats 3 Wireless not turning on? Then try the steps below. Please test after each step.
1. Charge your Powerbeats 3: When was the last time you charged it? It is possible that your device's battery is out of charge. Try charging your device. You can charge it by plugging your device into a power outlet using the included micro USB cable. Pay attention to the LED indicator light. If it is blinking red, it means your Powerbeats need a charge.
Related to this, if your Powerbeats 3 won't charge, then also make sure that:
Make sure that your charger or cable is working properly.
Make sure that your USB cable has no physical damage.
If possible try a different USB cable. And if possible, try charging your Powerbeats 3 using a different USB port.
2. Reset. If you are still having this issue, you may want to reset your Powerbeats. Here is how:
Press and hold the power and the volume down buttons together for ten seconds until the LED indicator light flashes.
 Release the buttons.
Does your device turn on now?
3. Update the firmware of your device. How you update your earphones depend on the device they are set up with:
If your Powerbeats are connected to an iPhone, they will be updated automatically.
For other devices, you will need to use Beats Updater. To do this, you will need a computer, Mac or PC. with an Internet connection. Then follow the steps below:

Visit the Beats Updater website (http://www.beatsbydre.com/updater.html).
Download the Updater on your computer.
Open and run the downloaded file and follow the onscreen instructions. You will need to plug your Beats accessory into your computer.
If nothing is working, you may want to contact Beats or Apple for customer support.
See also: Macbook won't turn on?