How to Message Yourself on WhatsApp
You can send WhatsApp messages to yourself. These can be video, audio or text messages. You may ask why you would want to message yourself. Doing so may provide you with convenient access to your notes, reminders or other documents. I do this often as a way to save my notes, such as my shopping lists. You can also forward other messages, texts, audio or videos to yourself as a way to save them because another person may delete the message later.
How messaging yourself works on WhatsApp
It works just like messaging your other contacts. They are encrypted end-to-end. A notification under your name will appear saying, "(You) Message yourself."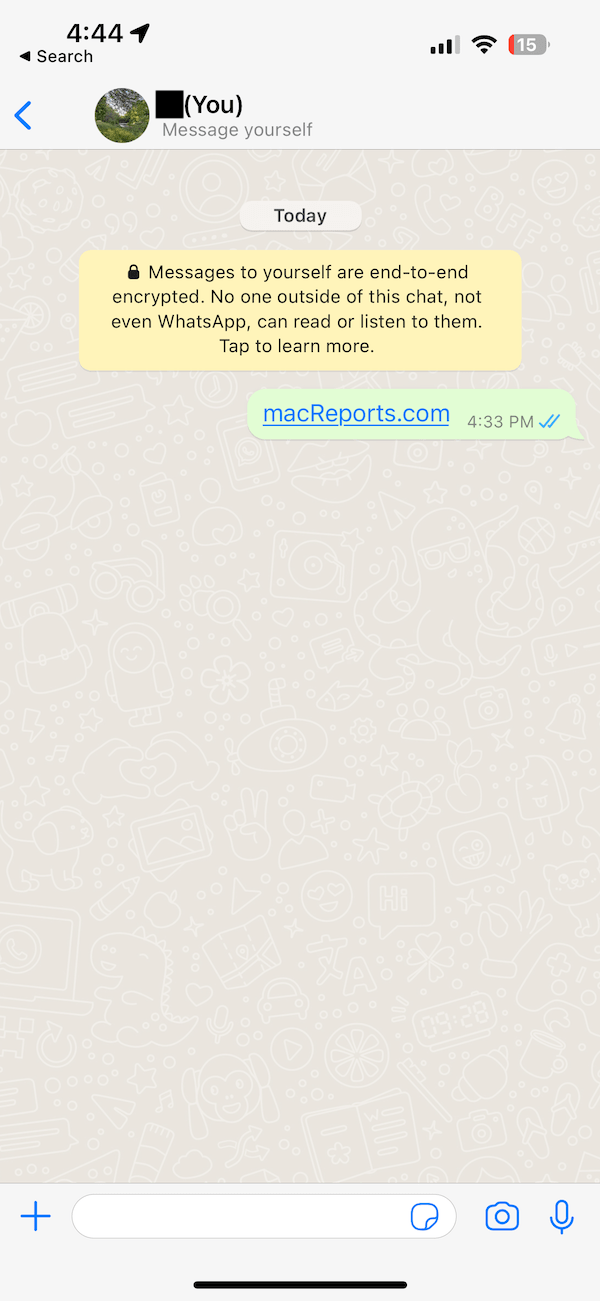 Read and delivered notifications will work like a regular chat. You can use your device with the WhatsApp app installed or the WhatsApp desktop version at web.whatsapp.com. You can delete or archive these chats, also. And lastly, you can Star or react to your own messages if you want. But there are things you can not do with yourself:
You cannot make video or audio calls to yourself.
You cannot mute notifications coming from yourself.
You cannot block yourself.
How to send yourself a WhatsApp text message
Open WhatsApp either on iPhone, iPad or a computer.
Open a new chat by clicking or tapping the Message compose button.
Select yourself. Your contact name will be displayed under the Contacts on WhatsApp section. Your name will be listed at the top of the list.
Then type anything you want and hit the Send button.
Once you send yourself a message, the others will be easier because your communications with yourself will be listed with your other chats.
How to forward a WhatsApp message to yourself
Find the message you want to forward to yourself.
Tap and hold the message and select Forward.
Select the messages to forward and tap Forward again.
Find yourself from the list of contacts and tap Forward once again.
Related articles