How to Fix Auto-Lock Setting Grayed-out, Stuck on 30 Seconds on iPhone
If you want to change how long your iPhone screen stays on, you can go to Settings > Display and Brightness. However, you may see that Auto-Lock is dimmed and set to 30 seconds and thus you are unable to change it. Other times you may experience your iPhone screen turning off every 30 seconds even though the setting is not at 30 seconds. You may wonder why this is happening. The answer is that this problem occurs because Low Power Mode is enabled on your device.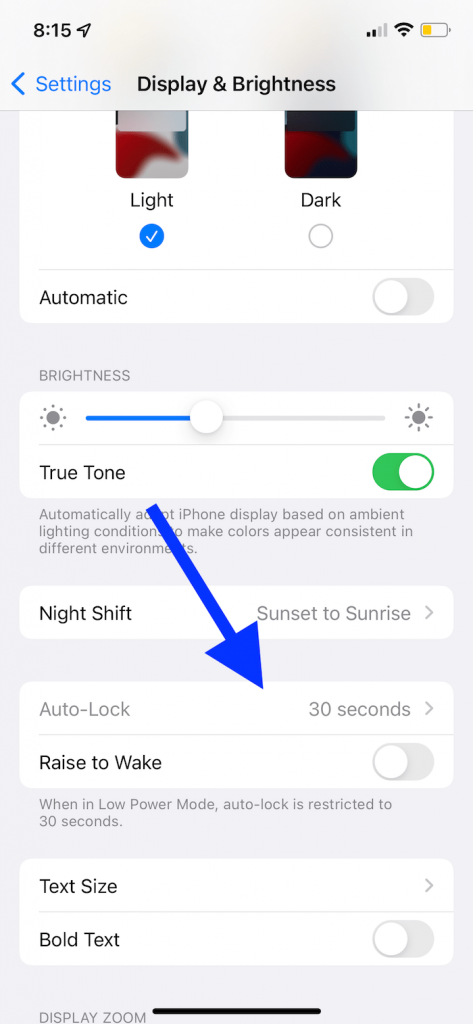 What is Auto-Lock?
Auto-Lock will turn off your screen automatically after a period of inactivity. You can turn this off by setting it to the Never option or you can set Auto-Lock for 30 seconds or a few minutes. Auto-Lock has basically three purposes:
By dimming the screen after a set period of time, your battery life will be extended. Your battery will drain faster with longer Auto-Lock times.
It will lock your iPhone automatically so that unauthorized people cannot access your unlocked iPhone. You will have to unlock your device with your Face ID, Touch ID, or passcode.
Accidental actions will be prevented. For example, you may accidentally call people when your iPhone is in your pocket with an unlocked screen.
Why is Auto-Lock is grayed out
First, I should say that this is a normal behavior for your phone. Your iPhone will set Auto-Lock to 30 seconds and disable changes to this setting by dimming it when your device is in Low Power Mode. This will happen even when your Auto-Lock setting is Never. Low Power Mode will overrule your device's Auto-Lock setting.
If you want to get fix this issue, you can turn off Low Power Mode. Here is how:
On your iPhone, go to Settings > Battery.
You will see that Low Power Mode is turned on. Toggle it off.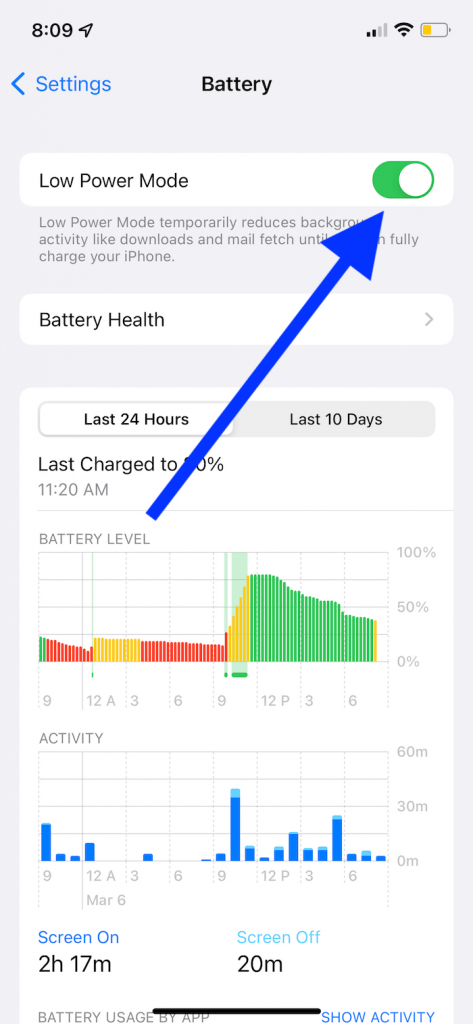 After turning this off, you will see that the Auto-Lock setting is again working and you can change it. Go to Settings > Display & Brightness to check.
What is Low Power Mode
Low Power Mode is a special state your device enters when your battery level falls below the 20% mark. You can also enable this mode manually if you want to. This mode disables some of your device's features (iCloud Photos, Email fetch, and more) so that your battery lasts longer. One of these disabled features also includes Auto-Lock. You will know you are in Low Power Mode when the battery icon in the status bar changes to a yellow color, as you can see in the screenshot below. As stated above, you can turn this off or on by going to Settings > Battery anytime you want. This mode will also be automatically disabled when your battery level reaches 80% or higher.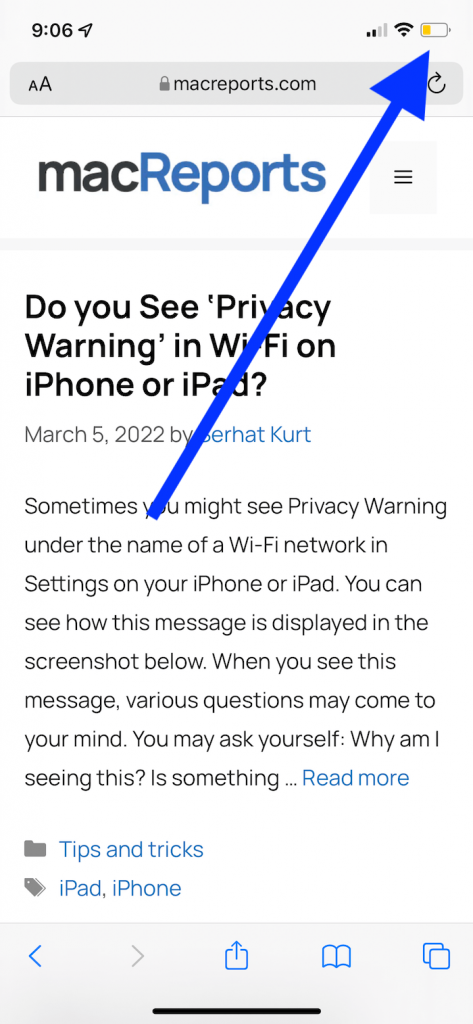 Related articles