What Does an X on the Battery Mean on MacBook?
If you see an X on the battery indicator symbol in the bar at the top of your MacBook screen, then you have probably also experienced problems with your MacBook's battery. When the battery symbol has an X on it, you may not be able to use your MacBook at all unless it is connected to power. You may also see a notification saying No Batteries Available. In this article, we will tell you what you can do when you see an X on your MacBook's battery.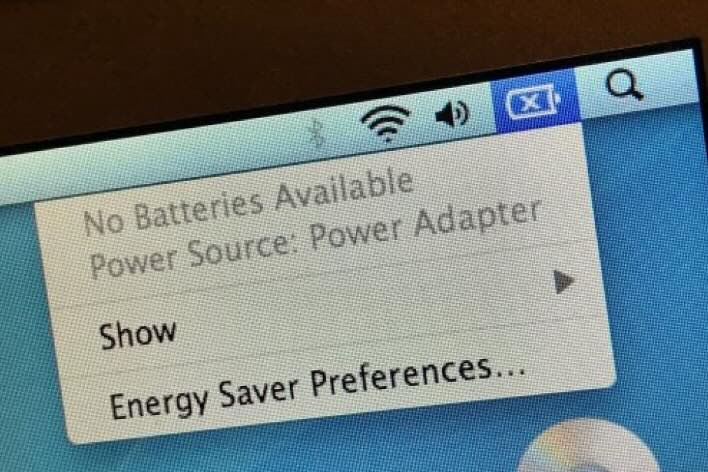 What does the X mean on MacBook battery?
The X basically means there is something very wrong with the battery. To the point where the battery is essentially useless. There are a couple of possibilities:
Your MacBook may need a new battery.
The battery connection might have come loose inside your MacBook.
It is unlikely, but in the past, there were reports of this problem being fixed by resetting the SMC.
What can you do when you see the X on the battery?
In order to fix this problem, you will probably need to get your MacBook looked at.
If you are handy with these sorts of things, you may be able to order and install a new battery yourself. Otherwise, you will need to take it in for repair. You can make an appointment at a Genius Bar or with an Apple Certified repair center such as Best Buy.
Before you do that, though, you can try resetting the SMC and taking a look at the Apple Diagnostics report.
Reset the SMC
First, you need to know what type of Mac you have – whether it is Apple silicon or an Intel Mac.
Go to the Apple  menu and click on About This Mac.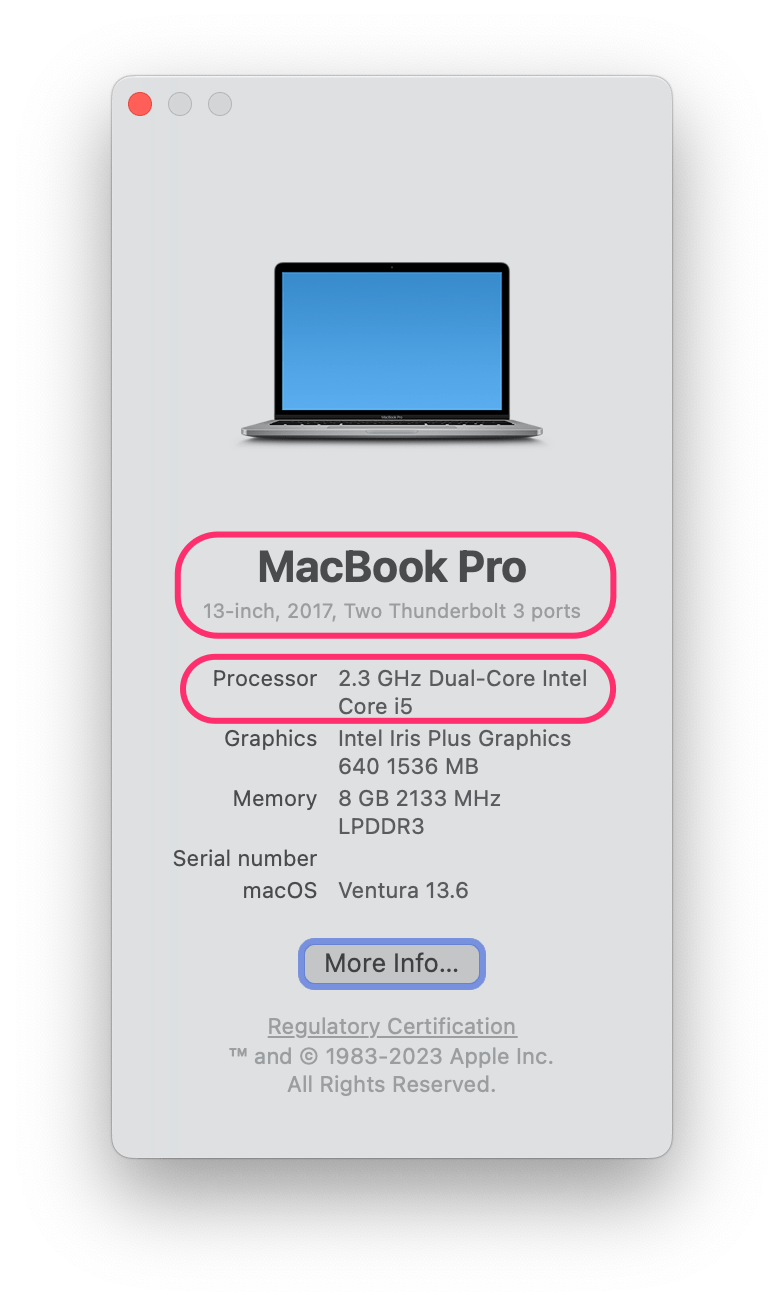 If you have a Processor listed (that says Intel), you have an Intel Mac.
If you see Chip listed, you have Apple silicon.
Also, if you have an Intel MacBook, from the information in the About This Mac window, make a note of your exact model, such as MacBook Pro (13-inch, 2017, Two Thunderbolt 3 ports).
If you have Apple silicon
Just restart your MacBook to reset the SMC. You can go to Apple  menu > Restart.
If you have an Intel MacBook
You will need to know if you have a T2 Security Chip. You can check the list of Mac models that have the T2 chip. Once you have that figured out, you can check out How to Reset SMC for details on how to do this.
Run Apple Diagnostics
If resetting the SMC didn't help, you can try running Apple Diagnostics. This won't actually fix the issue, but it can provide you with more information and suggestions. Apple Diagnostics helps identify hardware issues on your Mac. There are a few steps involved in running the diagnostics, so check out Use Apple Diagnostics to test your Mac for more information.
It works while connected to power, so do I really need to get it fixed?
Often, the reason for the X is that the battery has degraded. If your MacBook is more than a few years old, this is the most likely scenario. Once the battery has started to degrade, it can swell, and there are dangers associated with a swollen, degraded battery. It can damage your MacBook, and there is also some danger of a sudden fire.
Related articles