How To Remove A Device From Your Apple ID Device List
You can remove a device from your Apple ID device list. Your Apple ID device list consists of your Apple devices; iPhone, iPad, Mac, Apple Watch, etc; that are signed in with the same Apple ID. This is also called the trusted device list. This article explains how you can delete a device from the devices connected to your Apple account list.
You may want to remove devices from the list if you do not own or use them. When you do this, the removed device will lose its access to any iCloud/Apple services. This, however, does not wipe the device. When you remove a device, you will no longer be signed in to the device. There are three ways to do this. Here is how:
See also: How To Turn Off Activation Lock
Use your iPhone, iPad, or iPod
On your iPhone, iPad or iPod touch, tap Settings > Your Name.
Scroll down and you will see your list of Apple ID devices. You will see every device that is connected to your Apple account.
Tap any device name that you want to remove.
And tap Remove from Account. Then tap again to confirm.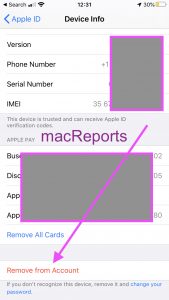 Use your Mac
You can use your Mac to remove a device. Here is how:
On your Mac, click the Apple menu.
Click System Preferences.
Click Apple ID.
From the left menu, you will see all of your Apple ID devices.
Click the device you want to remove.
And then click the Remove from Account link.
Use the Apple ID account page on the Web
If you do not have access to your iOS device, then you can use the web to do this:
Open a browser and visit the Apple ID account page (https://appleid.apple.com/).
Using your Apple ID username and password, sign in.
Scroll down until you find the Devices section.
Select a device to remove.
And click the Remove from Account link.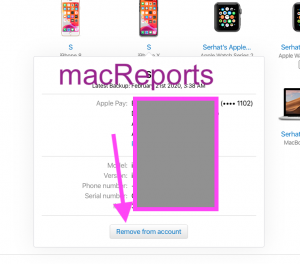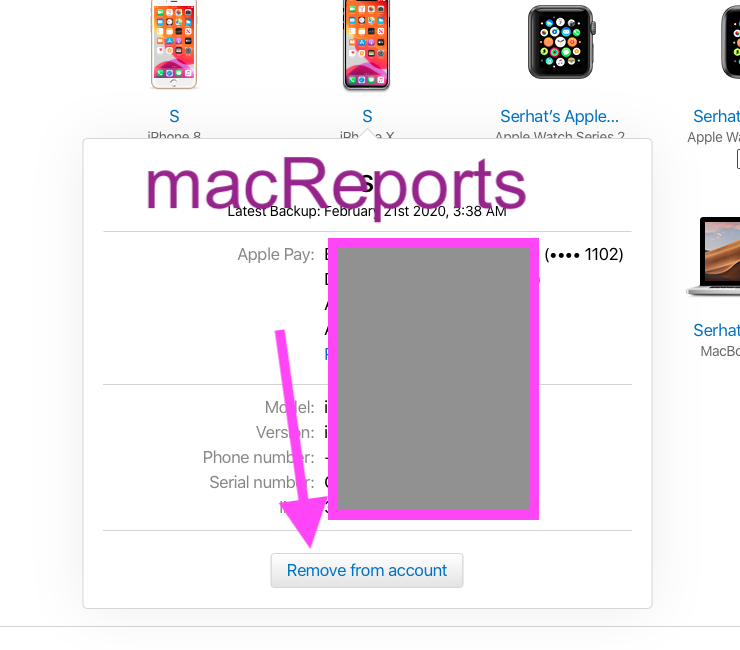 Other notes
You cannot remove the same device you are using to remove on your iOS device.
As stated above, this does not erase the device. To erase the device and completely remove the device, you can go to Settings > General > Reset > Erase All Content and Settings.
You should check this list periodically, if you see a device that you do not recognize, remove the device and then change your Apple ID password.
See also: How To Create an Apple ID Without an Apple Device & Credit Card