How to Turn Off Voice for Workouts on Apple Watch's watchOS 8
Your Apple Watch may have been annoying you with workout notifications after you upgraded to watchOS 8. This is a new feature of watchOS 8 called Voice Feedback. This may be a feature some users like; It can give you useful announcements about your progress in your workout, without you having to look at your watch – I suppose people who like to run outside can still watch where they're going, and just get the voice updates. Others may like having a cool tech voice update them on their workout progress. But if you want your watch to be quiet, read this article, and we will tell you how to change the settings that control your watch's new voice update feature.
On your iPhone
On your iPhone, open the Watch app.
Scroll down and tap on Workout.

Scroll down to the bottom. You will see Voice Feedback. Tap on the toggle switch next to it to turn it off.

On your Apple Watch
Open Settings by pressing the crown (button) and finding the Settings icon bubble in the sea of Apple Watch app bubbles. Tap on the Settings icon.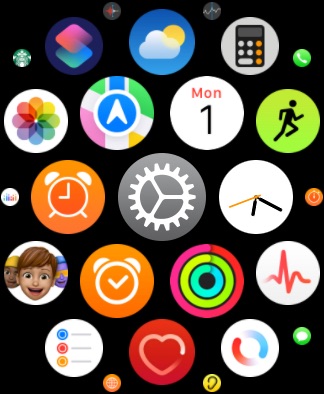 Scroll to the bottom and tap on Workout.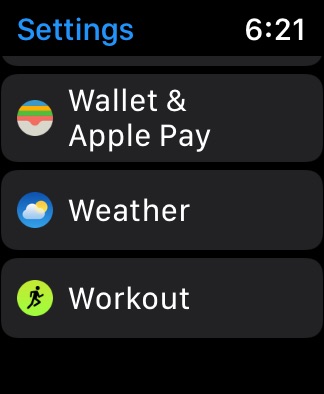 Scroll to the bottom and tap on Voice Feedback to toggle it off.
Related Siri Settings
You can also change your Apple Watch's voice feedback settings – which includes more general situations, in addition to workouts. You can adjust a variety of Siri-related things from the Siri settings menu.
Choose when you can hear Siri
Open Settings on your Apple Watch.
Scroll down and tap on Siri.
Here you find many different settings for using Siri with your Apple Watch. Scroll down to Voice Feedback. Choose from: Always On, Control With Silent Mode, or Headphones Only.
Set Siri's Volume
From the Siri menu in Settings, Settings > Siri, Scroll down to Voice Volume — Speaker.
Tap on the left or right sound icons to decrease or increase the volume for Siri.
Siri's Voice
You can change your Siri's voice – if you're getting tired of listening to your Siri.
From the Settings > Siri menu, scroll until you see Siri Voice. Tap on it.
For English speaking Siri, choose from: American, Australian, British, Indian, Irish or South African.
Scroll down and select Voice 1 or Voice 2 to choose between a male or female voice.
Related Articles