How to Unsend or Edit a Sent Message on iPhone
One of the nice new features in iOS 16 is the ability to unsend or edit a message in Messages. This can come in handy when you need to correct a mistake. Although these new Messages features are useful additions, there are a few things you should know about how these features work:
Undo Send and Edit only work with iMessages.
Undo Send and Edit are only guaranteed to work as expected if the people you are sending to are using iOS 16, iPadOS 16.1 or macOS Ventura (or later).
You only have 2 minutes to unsend a message.
You have 15 minutes to edit a message, and you can edit it up to five times.
We created a video version of this article:
How to unsend a message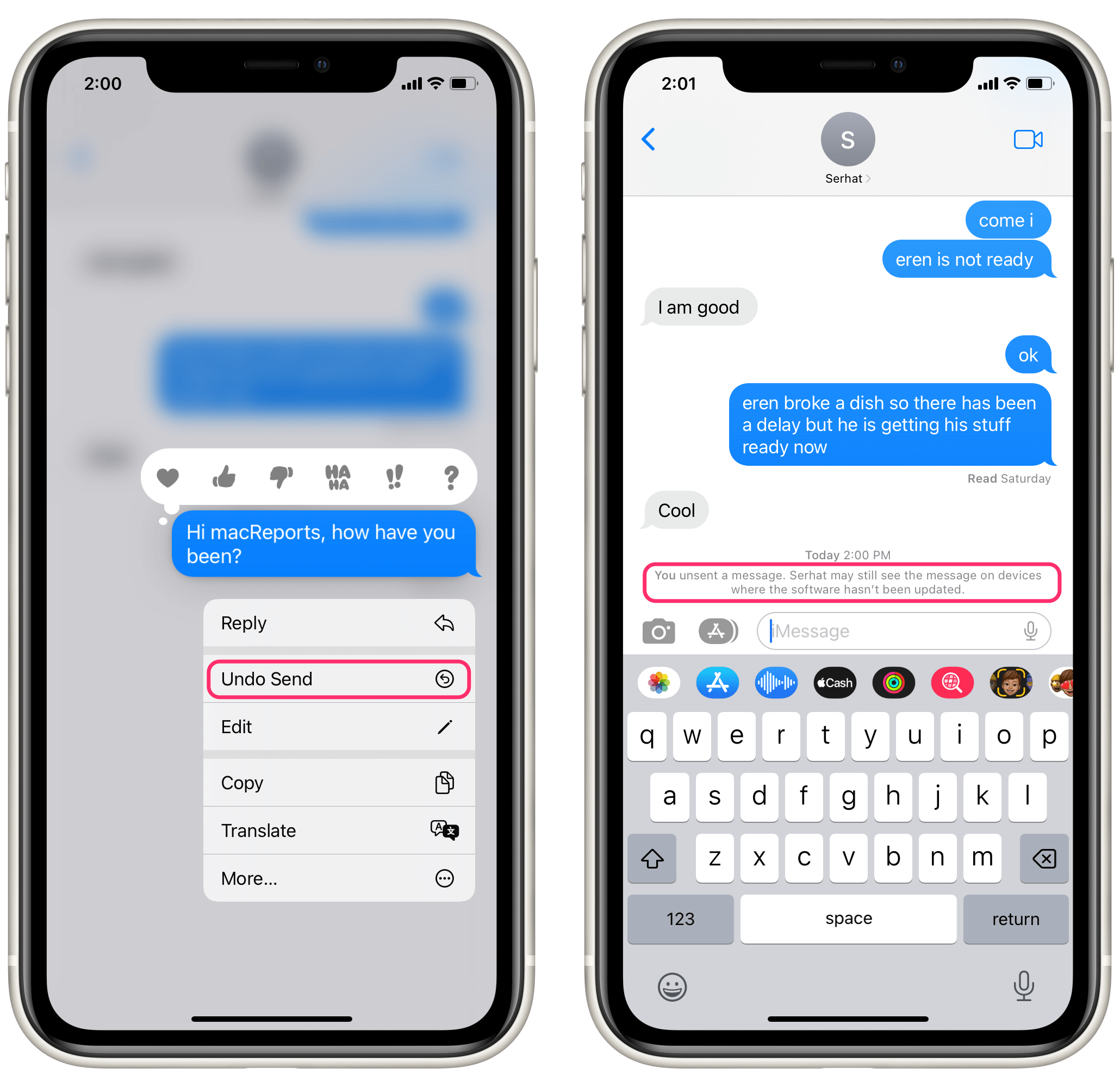 Open Messages and select the conversation where you want to unsend the message.
Press your finger on the message you want to unsend; a menu will appear.
Tap on Undo Send. Enjoy the exploding message animation.
After you unsend, you may see a message warning you that the person you were sending the message to may still see it if they haven't updated the OS on their devices.
How to edit a message after you have sent it
Open Messages and select the conversation where you want to edit a message.
Press and hold on the message until a menu appears.
Tap on Edit. Make edits to the message, then tap on the checkmark. You can also tap on the X to go back to the original message.
After you have edited the message, you will see "Edited" underneath the message. You, and anyone else who received the message, can tap on Edited to see all versions of the message. Tap on Hide Edits to only see the most recent, edited version of the message.
Note: Edited messages will just show up as a second (or third, etc.) message for those who have not updated their device's OS.
Conclusion
The new edit and unsend features in Messages are great for correcting mistakes in messages and removing messages you didn't mean to send, such as a message you sent to the wrong person. These features do not, however, let you take back a message with the certainty that the recipient could never see the message.
Related articles