How to Unsend Emails or Schedule Emails to Send Later in Mail on iPhone
New in iOS 16 is the ability to unsend an email in the Mail app on your iPhone. That means if you have already sent an email, you can change your mind and recall that email.
If you think this is a feature you are going to make use of, you can also set up Mail to always delay sending for a set time; this will let you have more time to undo the send.
You also have the option to schedule an email to send later. That way, it doesn't have to go out right when you finish writing it, and you don't have to remember to go back and send it later.
How to Undo Send in Mail on iPhone
First of all, by default, you only have 10 seconds to unsend the email. To unsend the email:
After you have sent the email, tap on Undo Send at the bottom of the screen.
If you want to, you can edit the message and send it again. Otherwise, tap on Cancel in the top-left corner, and the message will be saved in your Drafts folder.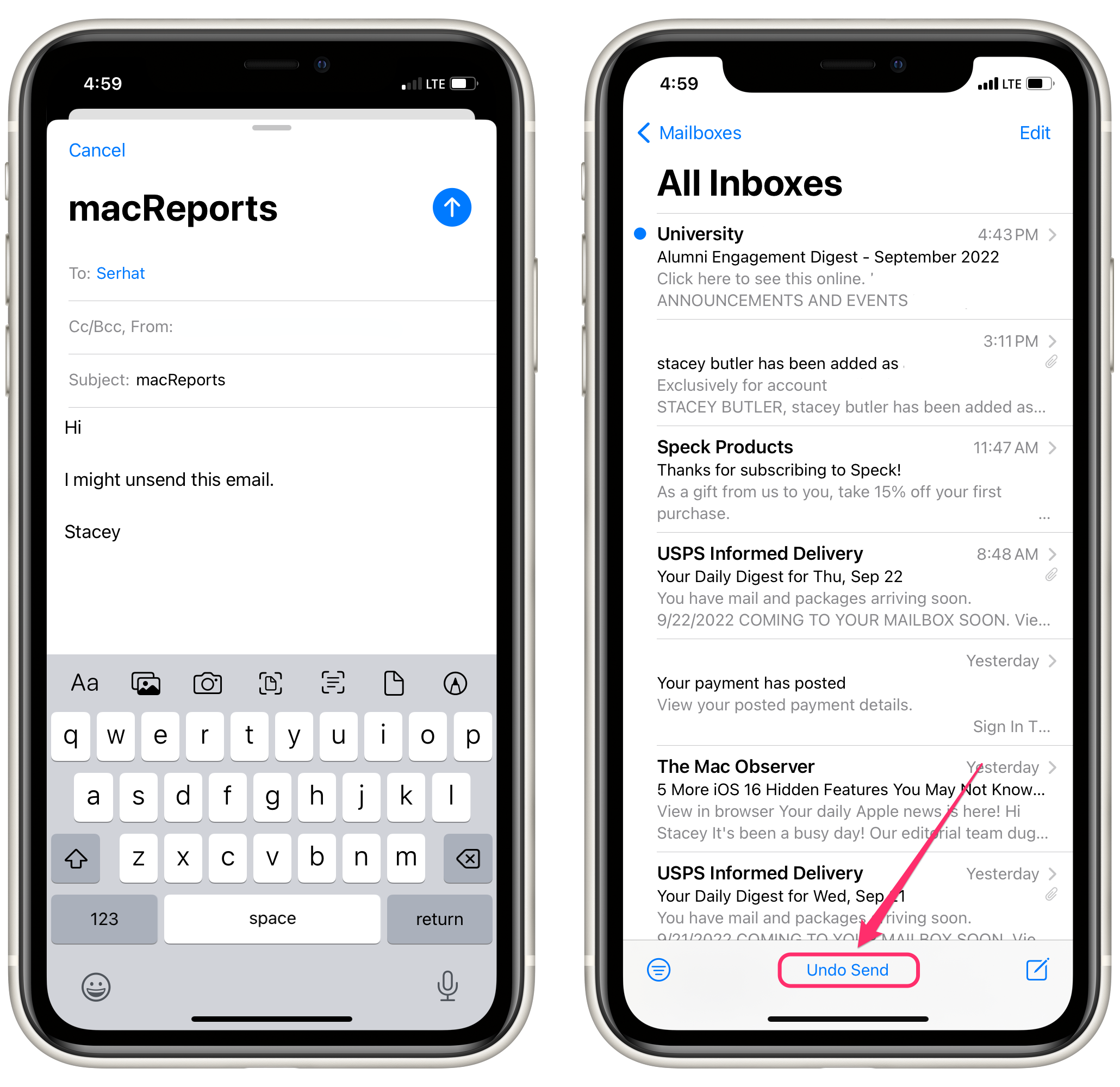 How to delay sending emails
You can set things up so that all of your emails will have a delay before they get sent. To do that:
Open Settings, then tap on Mail.
Scroll down to the bottom and tap on Undo Send Delay. Choose 10, 20 or 30 seconds.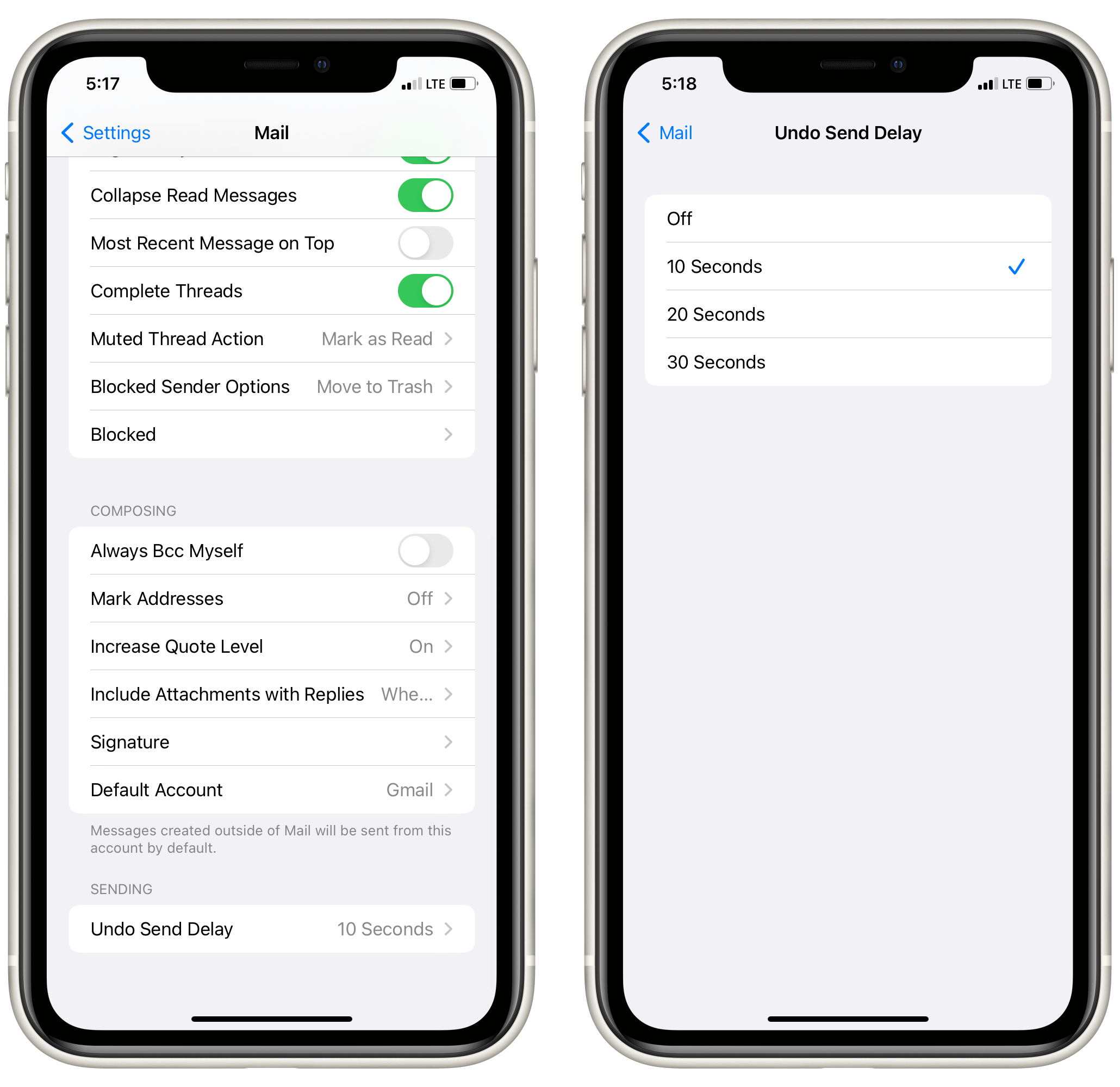 How to Send Later
You can also schedule an email to send later. There are many reasons you may want to do this. For example, maybe you don't want to disturb someone at the time you are writing the email, or maybe you want your email to arrive strategically at a certain time of day.
To send an email later:
Instead of tapping the Send button, press and hold on the Send button until a menu appears. You can choose from:

Send Now
Send 9:00 Tonight
Send 8:00 AM Tomorrow
Send Later…

Choosing Send Later opens up a calendar that you can use to choose a date and time to send your email. Tap Done after choosing the date and time.
Related articles