iMessage Won't Send Pictures, Fix
Are you trying to send pictures through iMessage on iPhone and iPad but your idevice won't send them? The difference between iMessage and regular text messages is iMessages can be sent to iOS devices and Macs.
You can use your iPhone, iPad or iPod touch to send messages as iMessage or SMS. You can send text or photos.
See also: FaceTime issues?
Pictures Not Sending Using iMessage?
If you can not send or receive iMessage pictures, here is how you can fix:
There are two possible issues:
iMessage Down?
This is really easy to check. Here is how you can quickly check to see if iMessage is down and offline:
Launch a web browser (e.g., Safari) on your iPad, iPhone or your computer (e.g. Mac or PC)
You will see all of our services: iCloud, FaceTime, iMessage etc.
Locate iMessage
If you see the green square icon next to iMessage, then there is no problem.
If you see anything other than green (like red), then this means Apple is having some issues. This is also out of your control. You just need to wait because it is temporary. Apple will fix this.
If this does not apply to you, then keep reading.
Connection Issues
Let's troubleshoot this:
Make sure that you have a connection (Wi-Fi or Cellular)
If your Wi-Fi connection is behind a fireball, you may need to enable certain ports:

80 (TCP)
443 (TCP)
5223 (TCP)

Make sure that iMessage is turned on. Simply go to Settings > Messages and turn on iMessage: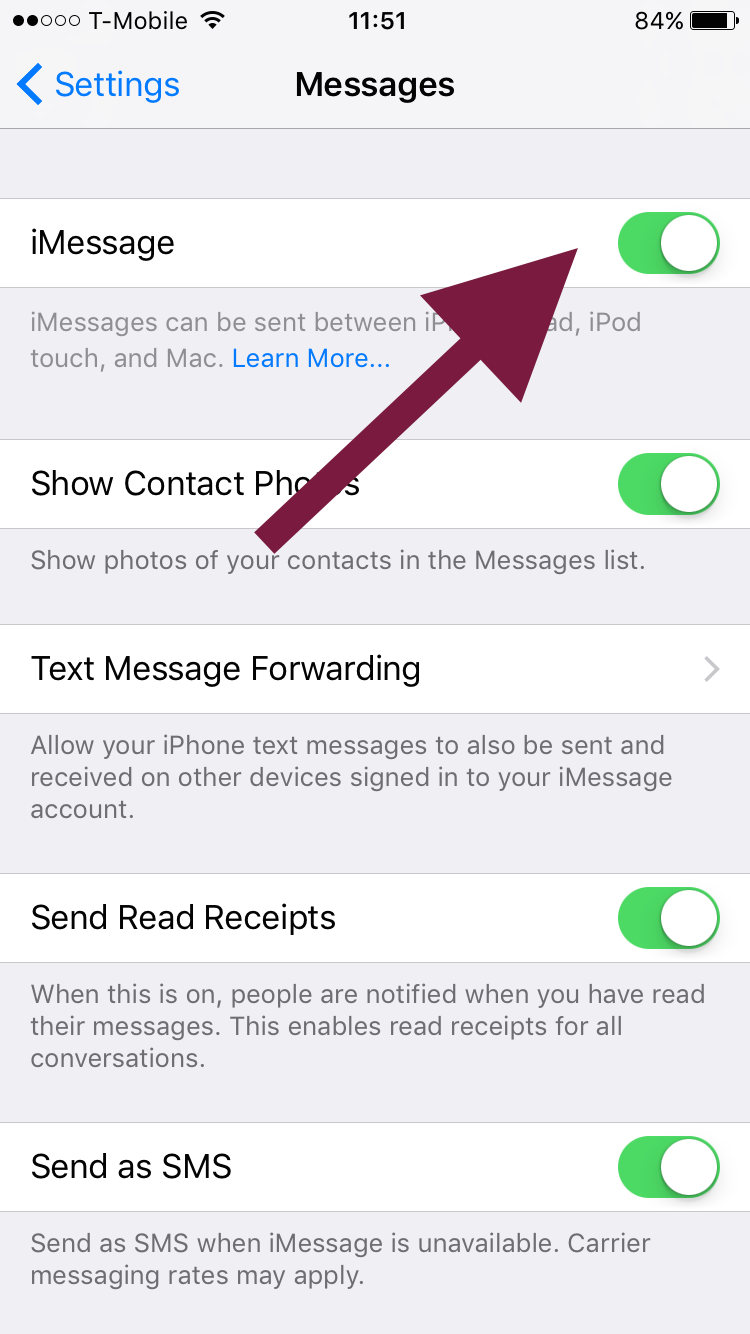 Ensure that MMS Messaging is turned on by going to Settings > Messages > MMS Messaging.
Restart your device by simply pressing and holding the Sleep/Wake button until you see the red slider saying "slide to power off". Simply slide the slider.
Restart your router by unplugging the power cable. Then wait about a minute and then reconnect. This can solve many connection problems.
Reset your network settings. Simply go to Settings > General > Reset > Reset Network Settings. Please note that this will remove your network settings like your Wi-Fi password etc.
Update your device to the latest iOS version. Go to Settings > General > Software Update.
Use Google DNS:

tap Settings
Wi-Fi
Find the name of your Wi-Fi network
Tap the information (i) icon
Tap the DNS text field
Remove the current DNS numbers and Enter: 8.8.8.8
When you done, tap Wi-Fi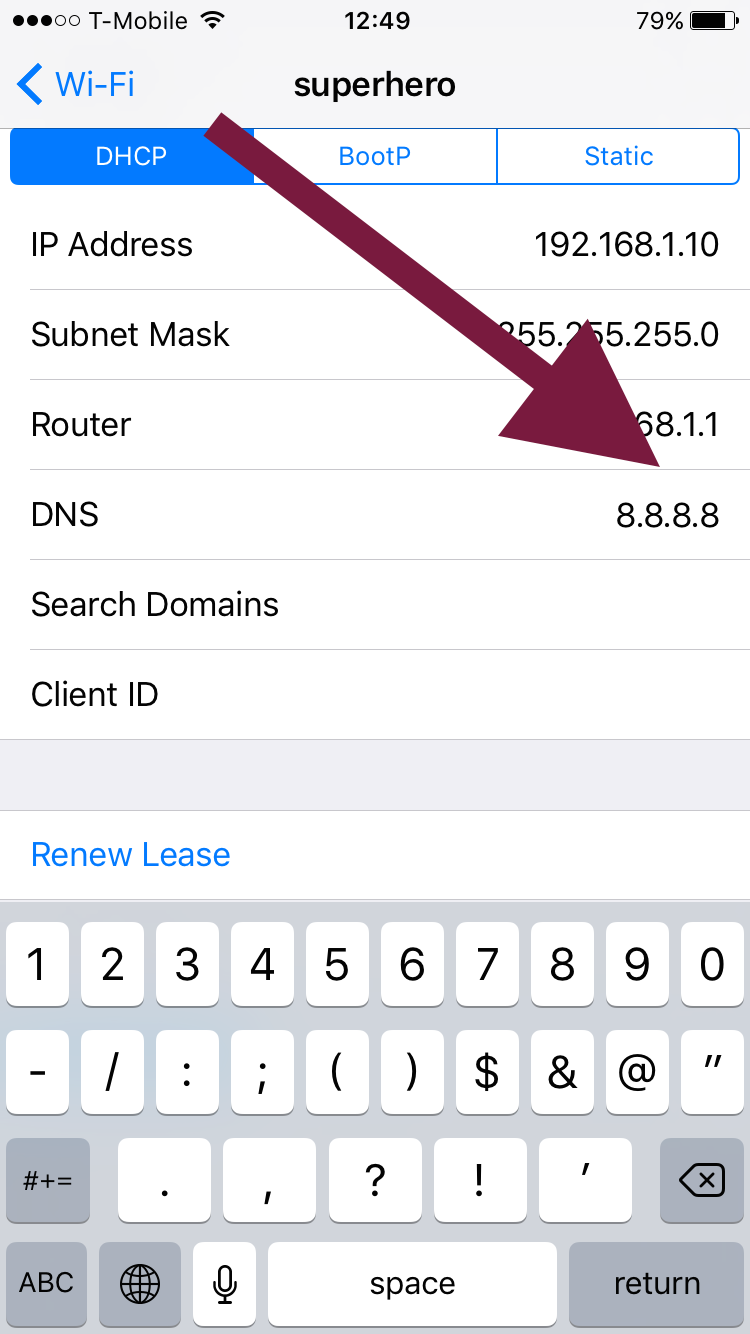 Force restart your device by pressing and holding the Sleep/Wake and the home buttons at the same time until you see the Apple logo.
Restart the Messages app. To do this, double press the Home button.Find the Messages app by swiping right or left. When you find it, swipe up to close. Then relaunch the Messages app.
Other iMessages Issues
Are you unable to send photo messages to any contacts?  Try sending a picture iMessage to some else. If you can not send it to just one person, this means that he/she is having iMessages issues, not you.