Is Spotify Running Slow on Mac? How to Fix
Several users have been complaining about slow Spotify streaming speeds on the Mac. Users have stated that Spotify content loads slowly or keeps buffering. Some users have further said that Spotify is not working at all. This article lists several steps to fix a slow Spotify desktop app on your Mac.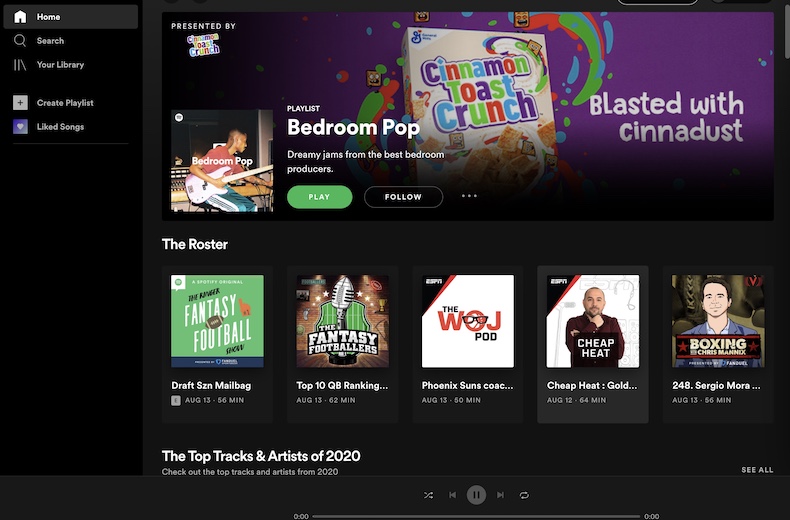 Spotify is one of the most popular music streaming services. You may download and install the Mac desktop app to use Spotify on your computer.
This issue can be caused by a number of things. A weak or unstable connection to the internet may cause this. Or maybe some Spotify information stored on your Mac is corrupted and needs to be refreshed. The following steps address these issues.
Slow Internet?
As stated above, your Internet speed may affect your Spotify performance. Open Safari or any other browser and test to see if websites load slowly. If so, you may have an unstable Internet connection. You can speed up slow Wi-Fi on your Mac. You can also try these:
Restart your Mac (Apple menu > Restart).
Restart your router (unplug the power cord, wait around one minute and then reconnect).
Try with a different Internet connection, if possible.
Run Wireless Diagnostics:

Connect to your Wi-Fi network.
Press and hold the Option key, and click the Wi-Fi icon in the menu bar and choose Open Wireless Diagnostics.
Follow the onscreen instructions.
Update
Ensure that your Mac has the latest version of macOS. And also ensure that your Spotify app is up to date. Here is how you can do this:
Mac: Open System Preferences and click Software Update.
Spotify app: Open the Spotify app on your Mac and if there is an update, you will see a blue dot in the top-right corner of the screen. Click this and follow the onscreen instructions.
Delete cache files and limit cache size
If you are still having this problem, follow these steps. These steps will open the cache folder in the Library folder and delete some files then we will reduce and limit the cache size:
Quit the Spotify app if it is open.
In the Finder, select Go from the menu bar.
Select Go to Folder.
Type ~/Library/Caches/com.spotify.client/ in the input field and click Go.
Delete everything in this folder. You can select everything (you can press Command + A) and then right-click (control-click) and choose Move to Trash.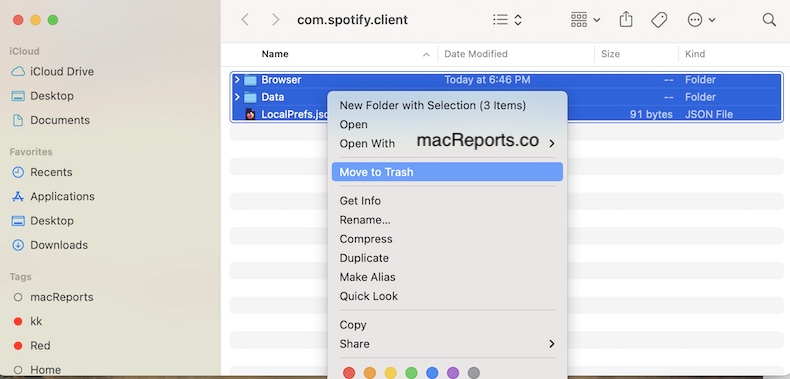 Now let's limit the cache size:
Again go to Go > Go to Folder.
Enter ~/Library/Application Support/Spotify/ and click go.
Find the prefs file. It is a text file.
Open this file with TextEdit or another text editor.
Add storage.size=1024 at the end of the file (see the image below). This will limit the size of Spotify's cache to 1024MB.
Save the changes and close the file.
Before closing the folder, delete the PersistentCache folder by dragging it to the Trash.
Then open Spotify and see if it is running slow or not.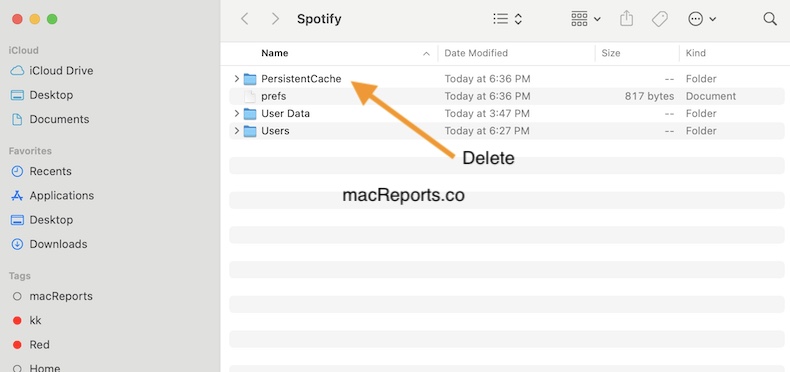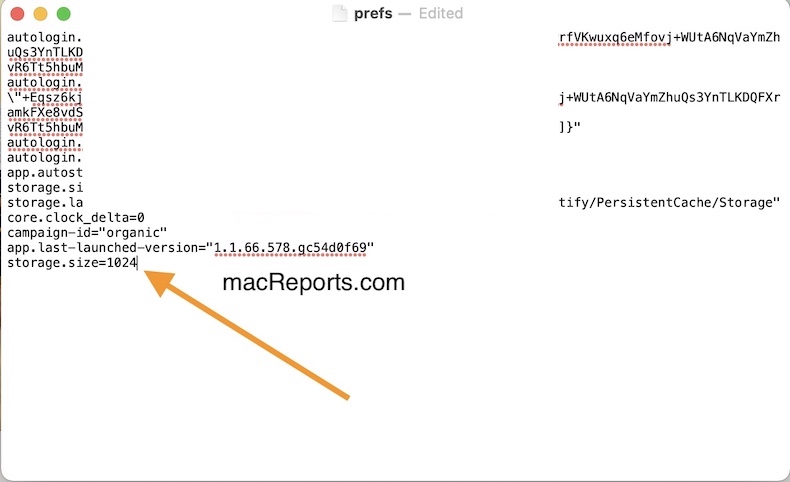 See also: