iOS: Stuck On Updating iCloud Settings, Fix
Yesterday, I was trying update the iOS software on my iPad. Everything went smoothly. I went to Settings > General > Software Update > Download and Install. The download and then installation process began automatically. My device restarted and I was following the instructions in the setup assistant. I was asked to enter my Apple ID and passcode to sign in.
Then my screen started to show "Updating iCloud Settings" and was stuck there for more than an hour. This short article explains how I resolved this problem.
You may experience this issue when you attempt to setup, restore or update your iPhone or iPad.
Please note that if your device has a lot of photos, videos, documents etc, this iCloud set up process may take a while.
See also:
FIXES: Updating iCloud Settings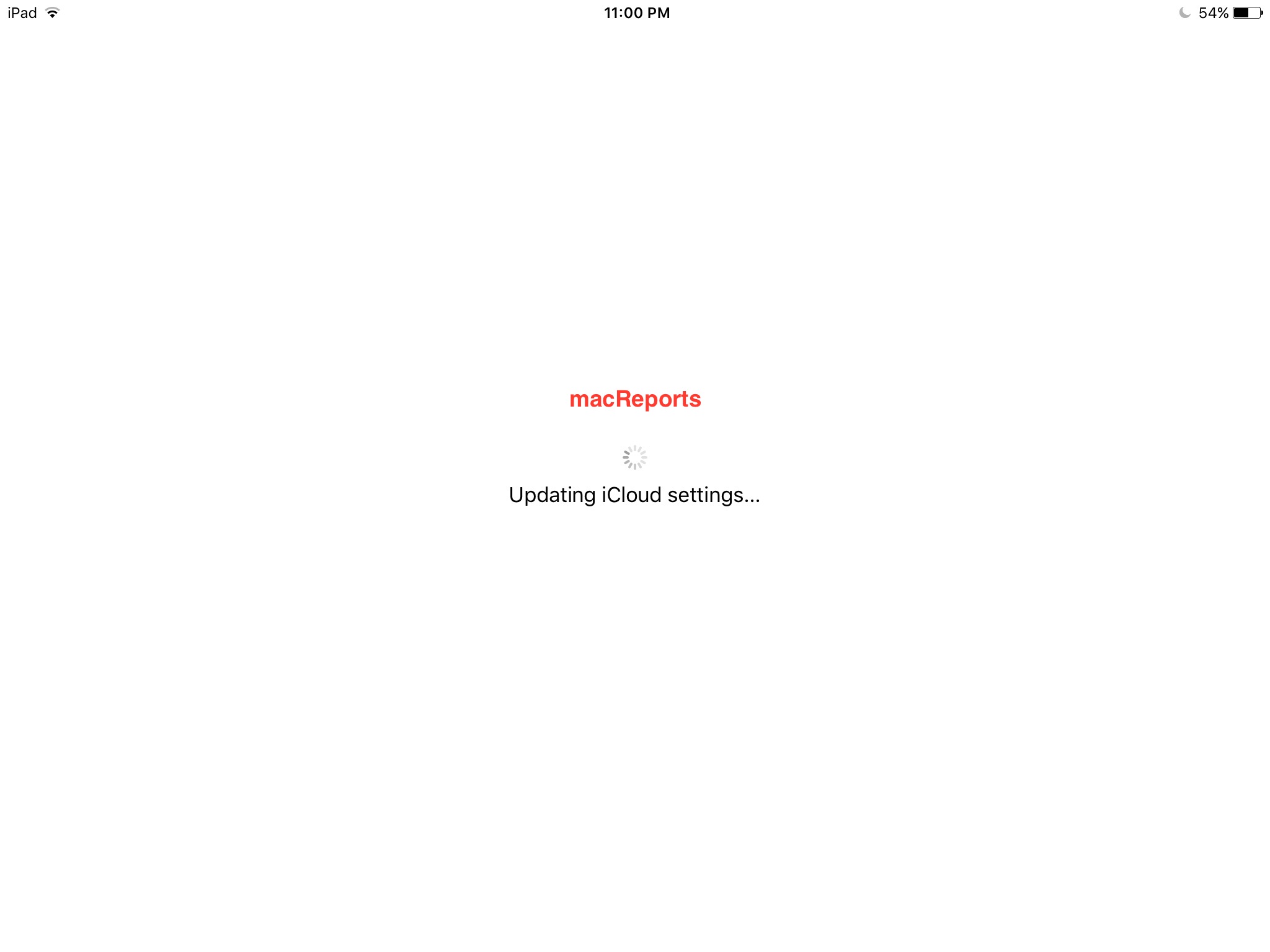 Here are some fixes you may try if this process takes a long time.
Restart
The first thing you should do is to restart your device. To do that, press and hold the power button (Sleep/Wake) until you see the "slide to power off" slider. Slide the slider and wait a few seconds. Now press and hold the power button until the Apple logo appears.
If your device stuck again, this time skip the iCloud  setup process. When you are asked to set up iCloud, tap Skip. Once the update finishes, go to Settings > iCloud and enter your Apple ID to turn on iCloud.
Force Restart
You may try to force restart your device. Do not worry, you will not lose anything. Here is how:
iPhone 7: Press and hold both the Sleep/Wake (On/Off) and Volume Down buttons together until the Apple logo appears.
Other iOS devices: Press and hold both the Sleep/Wake (On/Off) and Home buttons simultaneously until you see the Apple logo.
Apple Servers
Apple servers may be busy or down. If this is the case, you will have trouble. But it is not you. These issues are temporary and Apple fix it.
Internet Connection
Make sure that you have an internet connection.
Make sure that your router is on and you are not too far away from it.
Use iTunes to Update
To do this you need to have a computer, Mac or Windows. Make sure that you have the latest version of iTunes installed on your computer. If not, update iTunes (iTunes > Help > Check for Updates). Here is how you can update your device's software:
Plug your device to your computer using its USB cable.
Open iTunes
iTunes will see your device and select your device under the Devices menu.
Click "Check for Update" then "Download and Update"
See also: How To Sign In To iCloud.com From Your iPad Or iPhone