Your iPhone Won't Connect to Wi-Fi? What To Do
A lot of users seem to be experiencing iPhone Wi-Fi connection problems from time to time. In this article, we provide a list of solutions that just might help you resolve your connectivity issues and get you back online again if your iPhone won't connect to Wi-Fi. Do not worry, most common problems connecting can be fixed in a few easy steps.
A slow or no Wi-Fi means you will not be able to load websites in Safari, you will not be able to download apps. In short, you will not be able to enjoy your iPhone.
If your device is unable to connect to a known network – please see the page on iPhone Will Not Connect To A Known Wi-Fi Network.
If you cannot connect to a Wi-Fi hotspot, see this article: Your Mac or iPhone Can't Connect to a Public Wi-Fi Hotspot (Captive)? Fix
There can be many things that cause an iPhone Wi-Fi connection to stop working. Please try the tips below and after each tip, check to see if the connection problems have been solved.
If you are having this problem on iPad, see this article: iPad Wi-Fi problems
Please before you do anything, tap Settings > Wi-Fi and make sure that Wi-Fi is turned on. Make sure that you haven't accidentally turned it off. Yes, it happens. Furthermore, please make sure that you are entering the correct password when you are trying to connect. See this article If your iPhone keeps saying "incorrect password".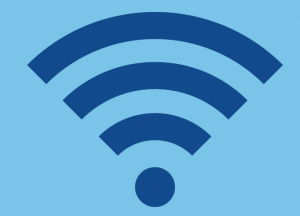 1. Wireless router. There are three important points that you should pay attention to. This is especially important if all of your devices are having Wi-Fi problems. Try another device, like another iPhone, if it can access your Wi-Fi, the problem is with your iPhone. If it cannot, this means that your router may not be working properly. Then you may want to try the following: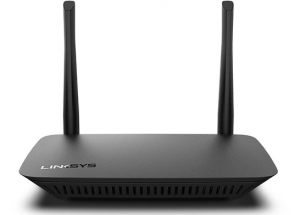 Make sure that your router is offering Wi-Fi. It usually is that your router is offering Wi-Fi if all the lights on the router are on. You can also check your router's manual for more information.
It is possible that you are having signal strength issues. Make sure that your iPhone (and you) is not too far away from your router. What you can do is to move closer to the router, and then check to see if this makes a difference and if you have a stronger Wi-Fi connection.
If this is your home, or if you can control the router, restart your wireless router. Here is how you can do that:

Unplug the router from the power outlet.
Wait for about a minute.
Plug the router back in.

Upgrade your router's firmware. You may want to try this. Again check your router's documentation to do this.
2. Turn airplane mode on and off. This is again a simple but effective tip. I often do this whenever I have a connection problem, including cellular connection problems. On your iPhone, tap Settings, find Airplane Mode. Switch it on, and wait for about a minute and then turn it off.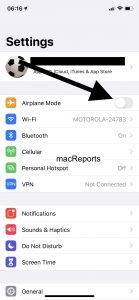 3. Restart your iPhone: This is simple but effective. Most times, this will fix if your Wi-Fi does not work. Here is how you can do this:
iPhone X, 11 or later: Press and hold the side and the volume up (or down) together until you see the power off slider. Drag the slider. The wait for about a minute. Then press and hold the side button until the Apple logo appears.
Other iPhone models: Press and hold the side or top button until the power off slider appears. Then slide the slider. Then press and hold the side or top button to turn your iPhone back on.
4. Update your iPhone: Update the iOS software. A bug may be causing this issue and also possible that there is an update already. You can check for updates by going to Settings > General > Software Update. And if there is an update available, tap Download and Install. See this article if the update fails.
5. Forget the Wi-Fi network and reconnect: Forgetting your Wi-Fi network may fix this. Please make sure you have your network name and your Wi-Fi password handy before you attempt this. Here is how:
Go to Settings > Wi-Fi.
Find your Wi-Fi network.
Tao the info (i) icon next to your Wi-Fi network.
Tap Forget This Network.

Now again go to Settings > Wi-Fi and tap the Wi-Fi network, try again connecting.
6. Reset network settings:
Resetting the network settings on your iPhone will clear out anything potentially interfering with your Wi-Fi connectivity. Thus, it may fix your problem. Please note that doing so will also erase your current networking settings such as Wi-Fi networks and passwords, cellular data settings and VPN settings. To do this:
On your iPhone, tap Settings > General > Reset > Reset Network Settings. If asked, enter your passcode.
So, you tried everything above and still have connectivity issues. If this is the case, you have two options left:
Contact your internet service provider.