Do you See 'Privacy Warning' in Wi-Fi on iPhone or iPad?
Sometimes you might see Privacy Warning under the name of a Wi-Fi network in Settings on your iPhone or iPad. You can see how this message is displayed in the screenshot below.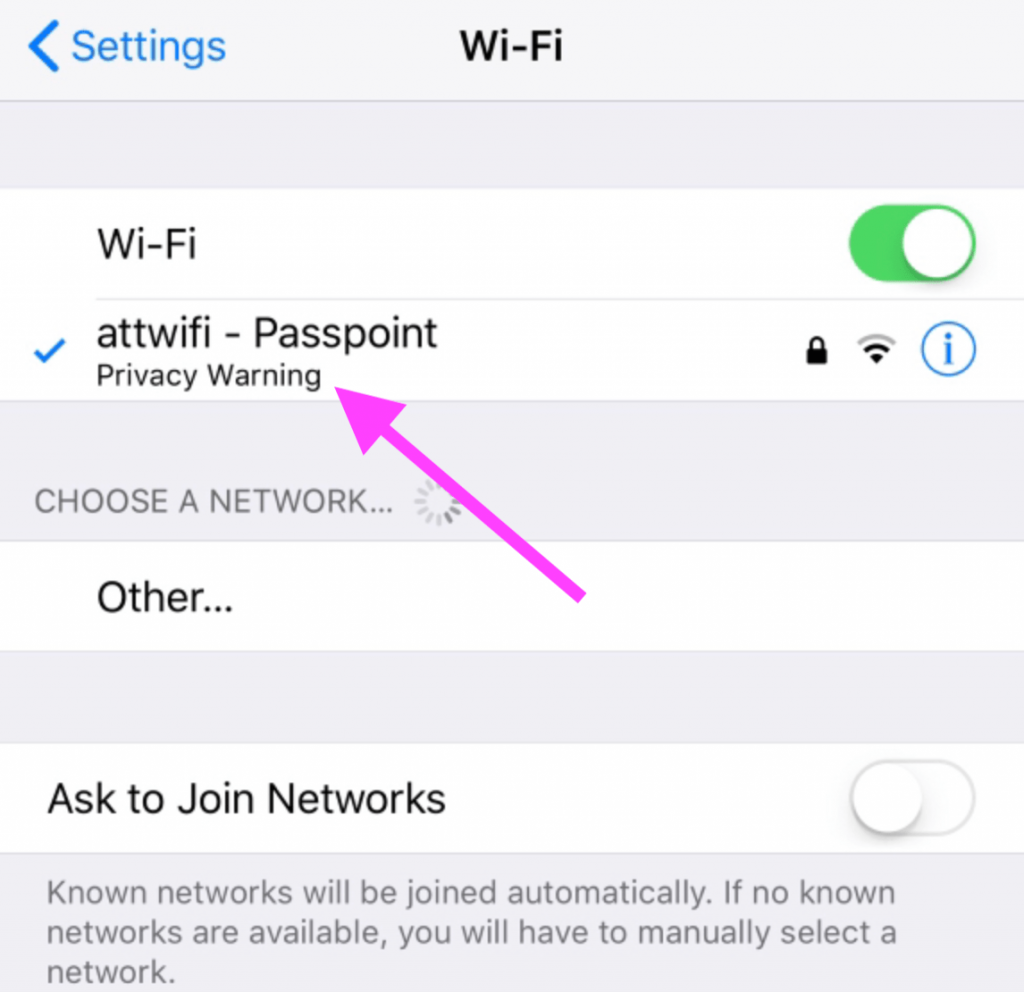 When you see this message, various questions may come to your mind. You may ask yourself:
Why am I seeing this?
Is something wrong with my iPhone or network?
Is my online activity tracked or monitored by someone?
Will other people be able to connect to my network?
How can I fix things and get rid of this message?
These are all valid questions, and in this article, I will provide some answers. Similar to the Privacy Warning, you may have also seen the Weak Security message that we wrote about previously.
Why does 'Privacy Warning' appear?
There are a few reasons why you might see this message. If you tap the info (i) icon next to the name of your network connection, you will see more details on this warning. Here are two of the common messages you may see:
Private Wi-Fi Address is disabled for this network.
This network is blocking encrypted DNS traffic.
Whatever message you see, you can usually fix it the same way. This message is a result of Apple's privacy stance. Apple executives often say things like "Privacy has been central to our work at Apple from the very beginning." To this end, to improve privacy, your iPhone or iPad uses a different Media Access Control (MAC) address with each Wi-Fi network you access. Essentially, if you are seeing this message, this means that your MAC address is not being masked, and the network you are connected to can see your MAC address. This means the data you transmit using the Wi-Fi network could possibly be intercepted by someone. The good news is that your iPhone or iPad is pretty secure, however, the websites you visit can be traced. This is especially problematic if you are connected to a public hotspot.
What you should do when you see 'Privacy Warning'
Here are some things you can do when you see this message:
Enable Private Wi-Fi Address:

Go to Settings > Wi-Fi.
Tap the (i) info icon next to the network that shows the Privacy Warning message.
Enable the Private Wi-Fi Address option.
Turn off Wi-Fi by toggling the Wi-Fi switch in Settings > Wi-Fi, wait a few seconds, then turn it on again and reconnect to the network. Do you see the error message again?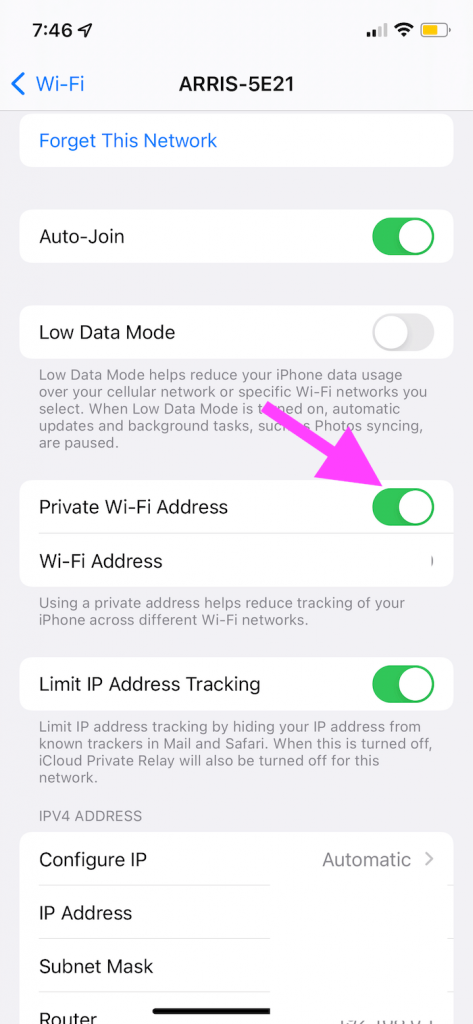 If you see this message after you reconnected to your home Wi-Fi network, it is usually safe to ignore this. However, on your home network, ensure that your connection aligns with Apple's recommended settings for Wi-Fi routers. Follow the link to the recommended settings and find the Security section and follow the steps described there. After you configure everything, forget your network on your iPhone (or iPad), then connect again. To forget your Wi-Fi network:

Tap Settings > Wi-Fi.
Tap the info (i) icon next to the Wi-Fi network.
Tap Forget This Network.

You should be more concerned about this message if you are using a public connection such as the Wi-Fi available in a library, coffee shop, or airport.
Related articles