Messages Not Working, Showing Spinning Wheel, Fix
Some iPhone users have reported that they are unable to send SMS texts or iMessages. It appears that this issue does not affect all contacts. Messages aren't working only for particular contacts, while other contacts experience no Messages problem at all. For the contacts where Messages isn't working, previous/old messages are also not loading. Affected users have said that they see a spinning grey wheel icon under the contact name in Messages, and tapping the Send button does nothing. If the problem contact is in a group, group messages are not being delivered to this contact, while other group messages work without any issue for the other group message members.
Obviously, this is a serious problem that needs to be fixed quickly, especially if this is happening with very important contacts such as your boss, husband, wife, etc. From the user reports, it appears that this problem may occur after an iOS update or using the Move to iOS app to switch from Android. Regardless of when or how this problem started for you, you should follow the steps below to fix it. There are possible steps you can try. Ensure that your iPhone (Settings > General > Software Update) is up to date, and then try the steps below.
Turn on iCloud for Messages
This could be an iCloud issue. You may follow the steps below to fix it.
On your iPhone, open Settings.
Tap on [your name].
Tap iCloud.
Tap on Show All under the Apps Using iCloud section.
Tap Messages.
It will say Sync this iPhone. Turn this on. If it is already on, turn it off, wait a few seconds and then turn it back on.
And then wait for your iPhone to sync Messages.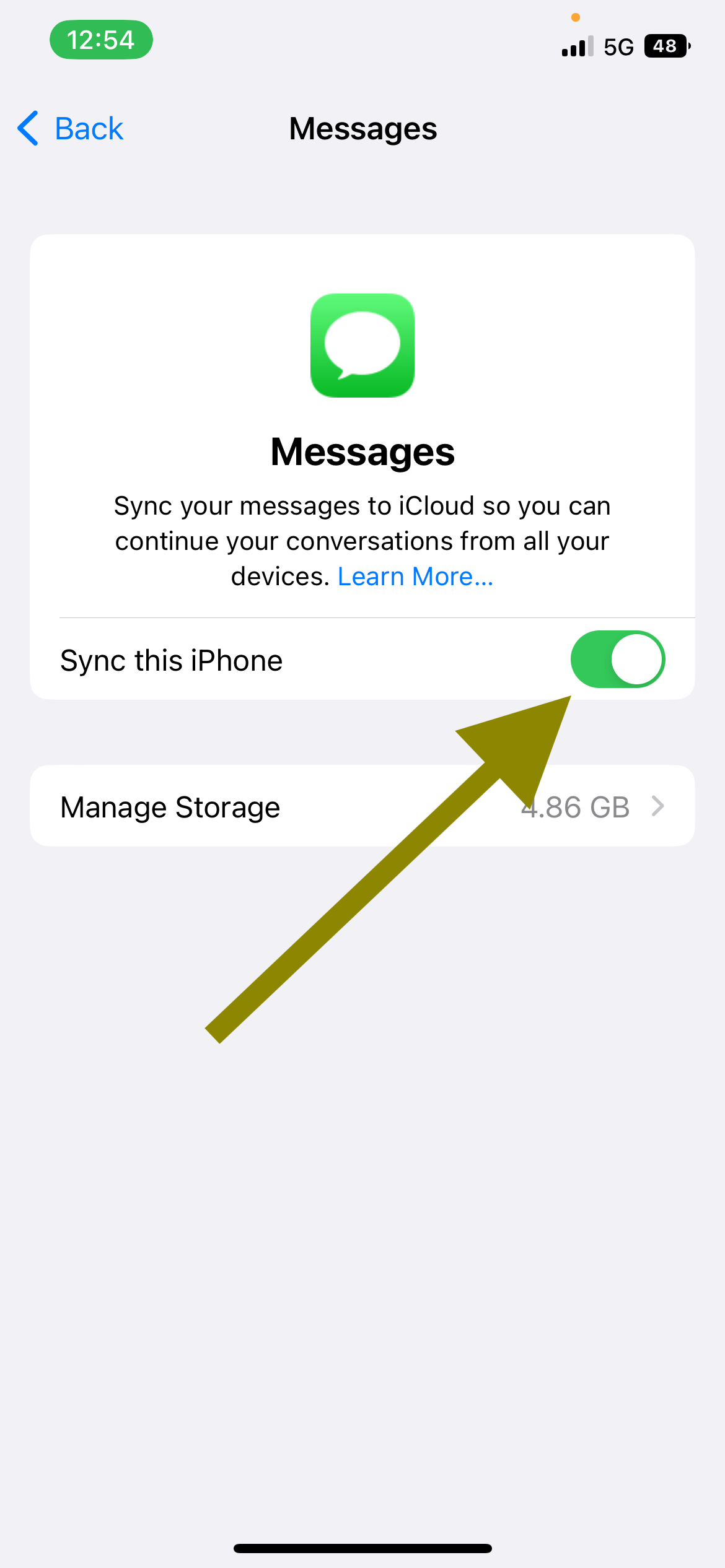 Delete the Message threads
This may not be an ideal solution for all. But it seems that deleting the text message conversation for the problem contact may fix the problem. If you do not want to do this, you can skip this step and try the other two tips. If you want to do this, here is how:
Open the Messages app.
Find the conversation in the list of conversations; do not open the conversation. Tap and hold the problem conversation.
This will open the Options menu.
Tap Delete to delete it. A popup will appear saying, "This conversation will be deleted from all of your devices." Tap Delete to confirm.
Now that conversation will be gone. Tap the new message icon and compose a new message and try to send it to the same contact.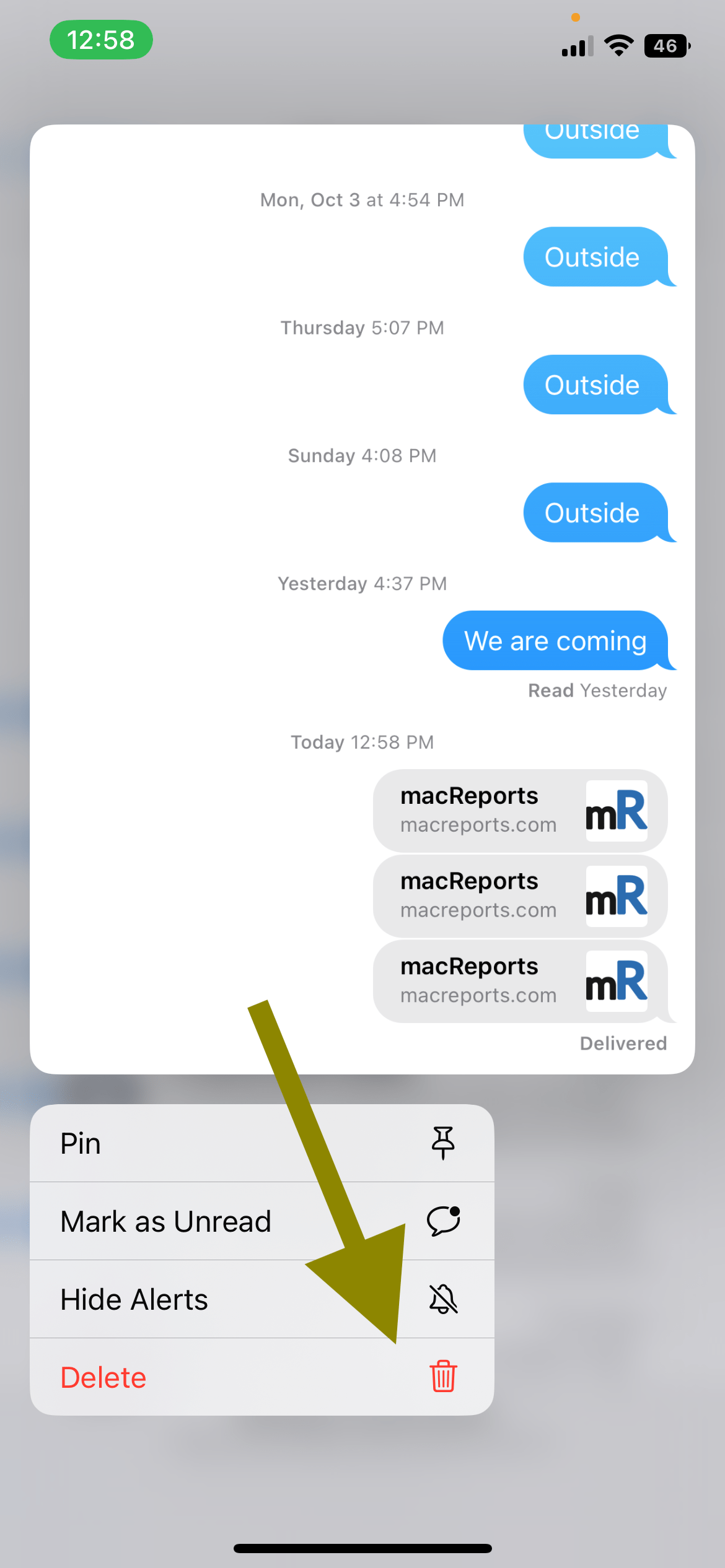 Reset all settings
If your issue persists, try resetting all of your settings to the factory default. This will erase all of your settings, such as:
Your network settings. Your Wi-Fi passwords will be gone.
Your location settings.
Your Apple Cards.
The rest of your content will stay intact. Your data will not be removed. For example, your photos, videos or text messages will stay. If you are not sure about resetting all settings, we have previously written about what reset all setting does on your iPhone. You may want to read that article. If you want to proceed, follow these steps:
On your iPhone, tap Settings > General > Transfer or Reset iPhone > Reset.
Then tap Reset All Settings.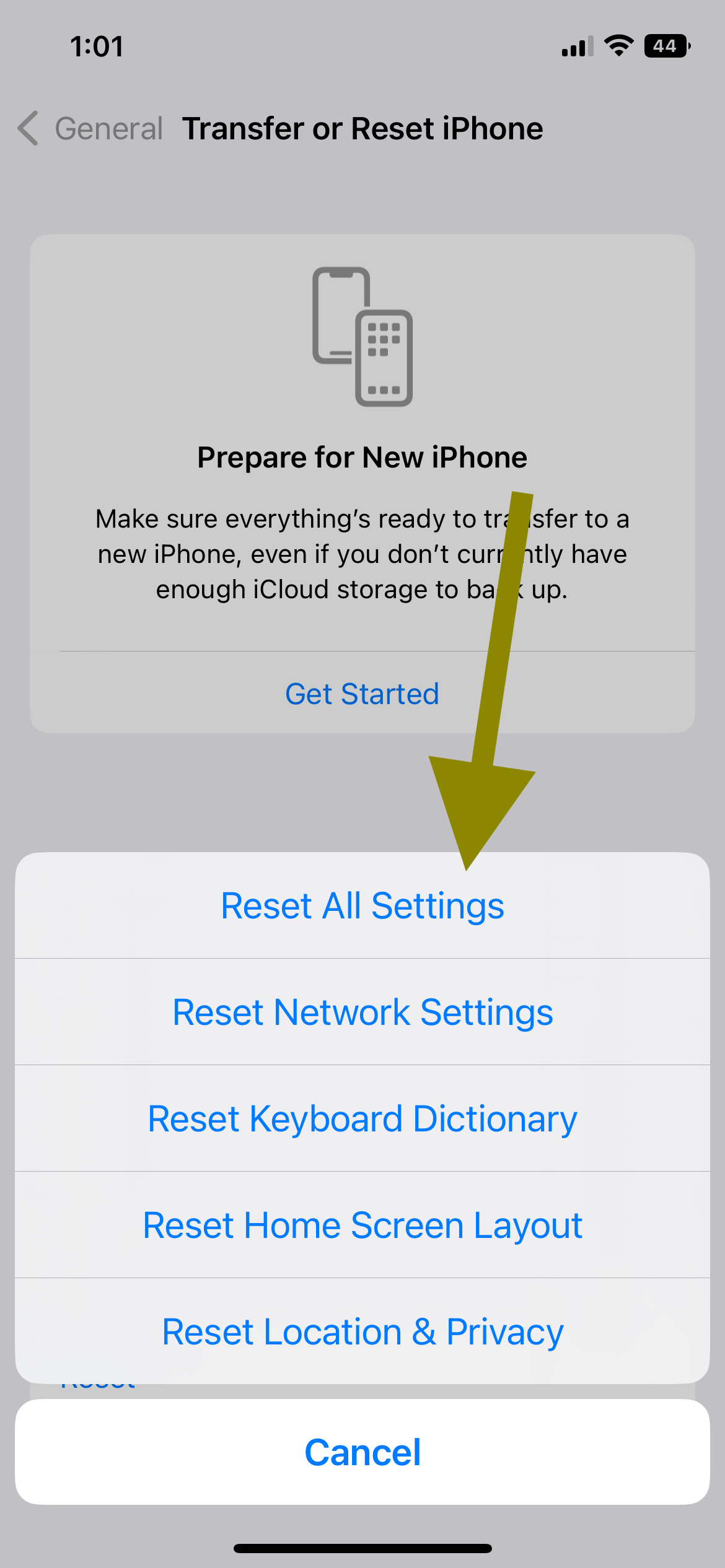 Related articles