Review: Speck Cases for Your iPhone 14 Pro
When I decided to upgrade from my iPhone 11 to a new iPhone 14 Pro, Speck cases were the first ones I looked at. My iPhone 11 wore a Speck case for the three years I had it, and when it was time to send my iPhone 11 in for trade, the case and the phone looked pristine.
I got a chance to review a selection of Speck's Presidio lineup for the iPhone 14 series phones. Speck offers a variety of colors and designs within the Presidio line, so you're sure to find one that suits your taste. Speck cases are a kind of no-brainer case; they offer good protection at a reasonable price and look great.
The Speck Presidio iPhone 14 case lineup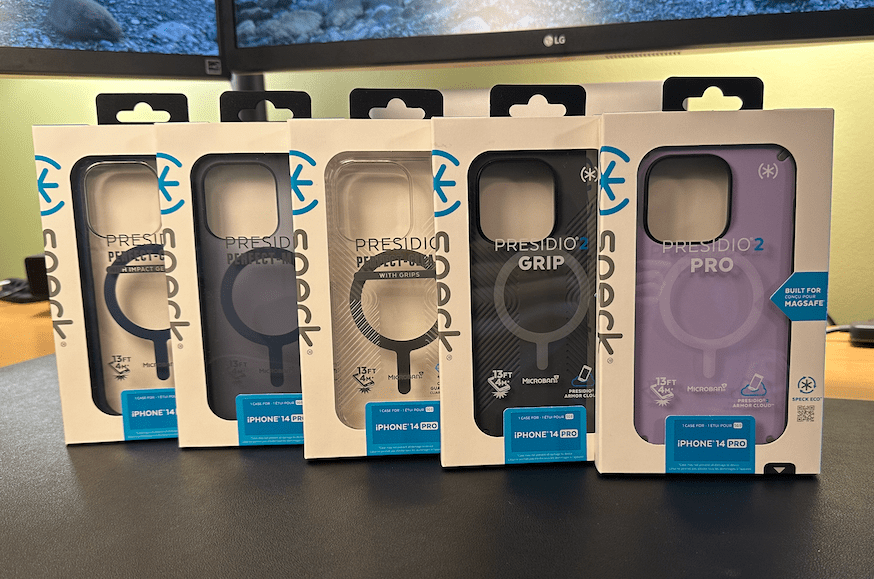 Despite the variety of materials, aesthetics and drop protection technology, all of the Speck Presidio cases for the iPhone 14 models have Speck's 13 ft (4 m) drop protection.
The Presidio lineup includes many variations, mixing and matching some of the features described below. The choice is really up to your personal preference; you can choose:
A clear case to show off your iPhone color.
A Case with grips to help you securely hold your iPhone.
A MagSafe or non-Magsafe case.
All the cases I reviewed retail for $49.95 on speck.com (however, as of this writing, they had recently gone on sale for $37.46).
Presidio with Grips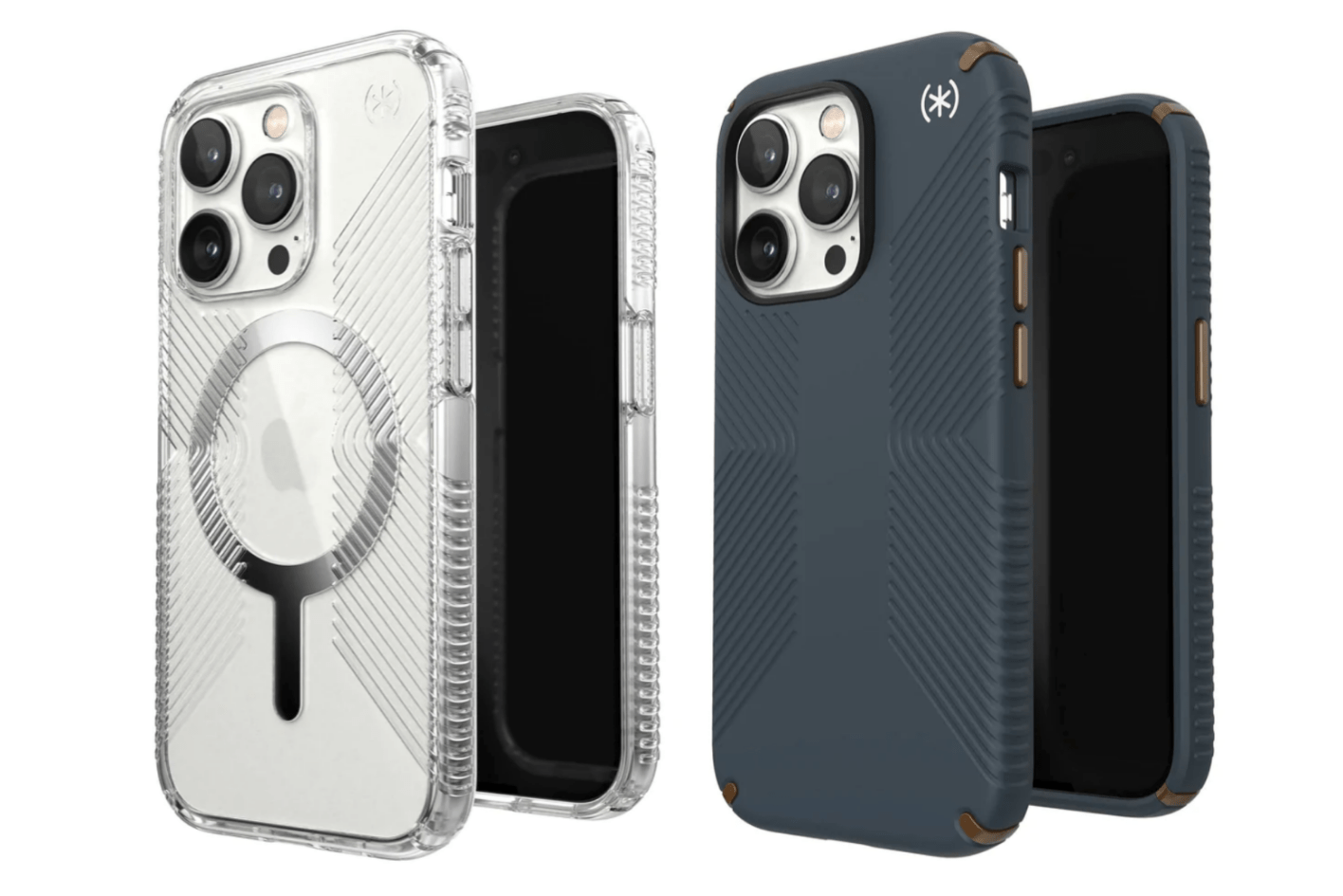 These cases have ridges along the sides and back of the case. The ridges are part of the case material itself. They really help you keep a grip on your iPhone.
Presidio2 with Armor Cloud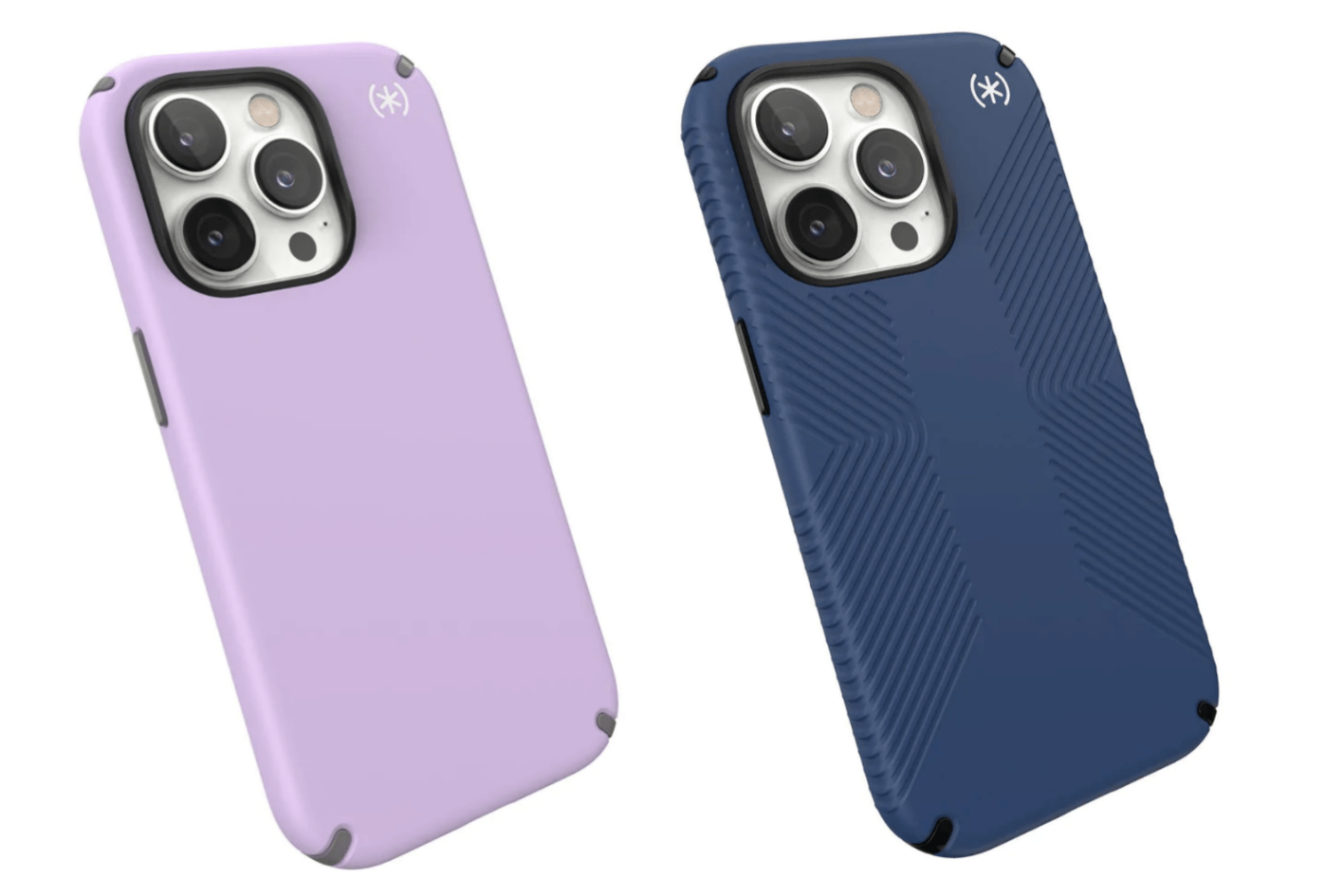 These cases are opaque and have a soft touch feel — smooth without being slippery. Speck describes their Presidio2 Armor Cloud cases as "The most durable & protective shock-barrier we've ever designed."
Presidio Perfect-Clear and Perfect-Mist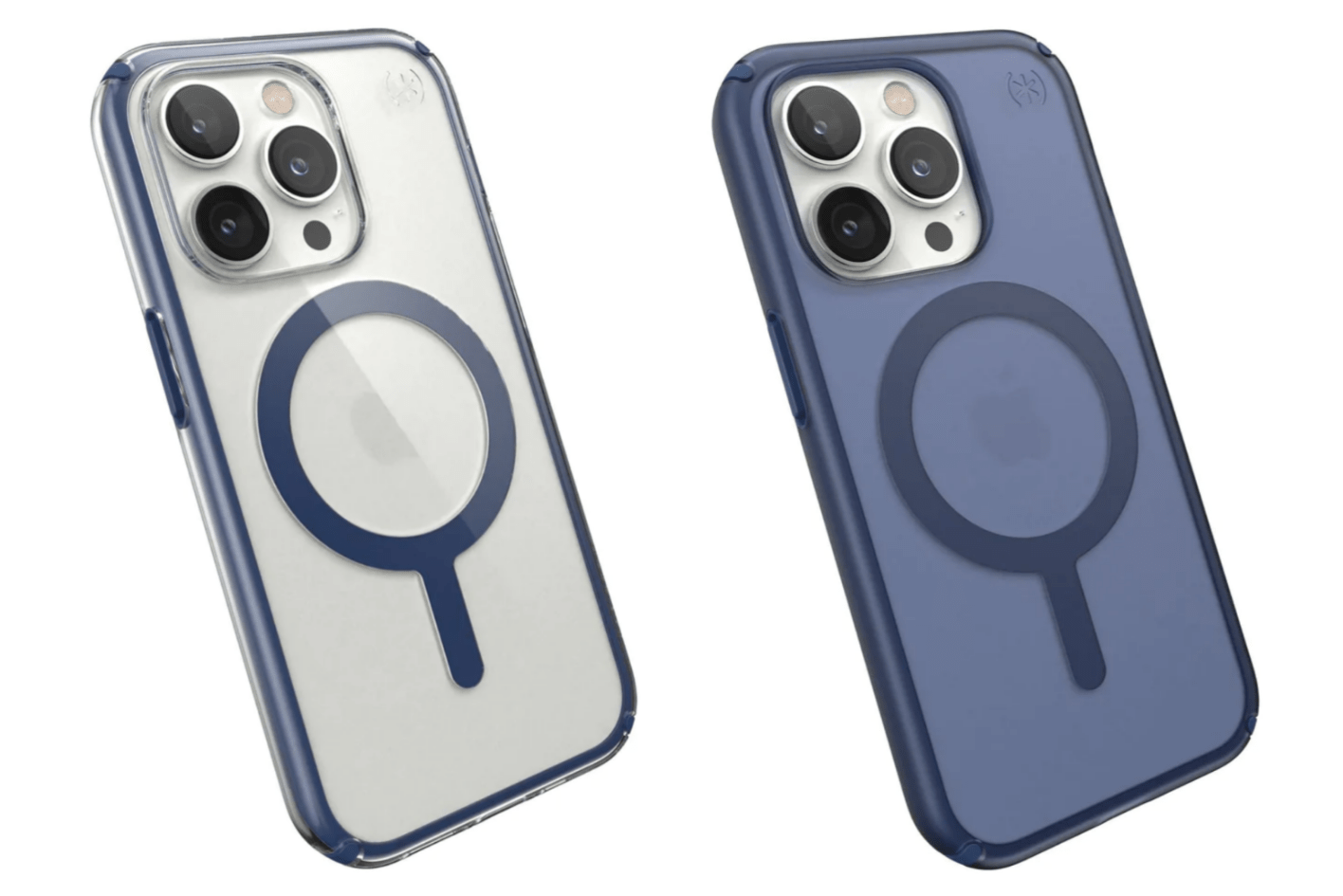 These cases are either transparent or translucent. Speck advertises their "Clear Guarantee," which means they guarantee these cases will not yellow for the lifetime of the case.
Other features
Microban
All of the cases I reviewed came with Microban antimicrobial product protection.
MagSafe
All of the cases I reviewed came with built-in magnets for excellent compatibility with Apple MagSafe chargers. My iPhone 14 Pro attached securely to my MagSafe charger while wearing these cases.
Speck also offers non-MagSafe compatible cases. Not everyone uses MagSafe, and some may not like the aesthetics of the ring shape that shows on the clear and translucent cases.
Conclusion
I liked all of the Speck Presidio cases I got to review. There is a wide variety to choose from, and I trust the protection I get from a Speck case. There are more pros than cons with these cases, and the cons I list are primarily a list of what the cases are not — not leather, not waterproof, etc.
Pros
Variety of case styles to choose from
Reasonably priced
Good protection
MagSafe compatible
Easy to put on and take off
Cons
No leather cases
No waterproof/resistant cases
No ultra-rugged cases
Related articles