Does AppleCare Cover iPhone Water Damage?
Many iPhone users may be wondering if AppleCare covers water damage. Water damage can occur in many different ways including spilling liquid onto your phone or dropping your phone into water. Although iPhones now have some water resistance, there is still a possibility for your device to be damaged by liquid. Many users are also confused about what sort of warranty their device comes with, and what are the differences in coverage between the included warranty, and AppleCare+.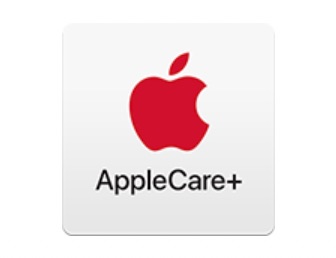 AppleCare vs AppleCare+
Every iPhone comes with Apple's one year limited warranty which covers hardware repair for one year and tech support for 90 days. Some of the things this limited warranty does not cover:
Batteries
Cosmetic damage
Damage caused by third party components
Damage caused by accident, abuse, misuse, fire, liquid contact, earthquake or other external cause.
AppleCare+ is an extended warranty that you can purchase for your Apple products that not only extends the coverage of the original warranty for a longer period of time, but also includes accidental damage protection.
For more on how to check your warranty status, and for information on how to purchase AppleCare+, see: How to Check your AppleCare Warranty Status & How to Buy.
iPhone's Water Resistance
Since the iPhone 7, iPhones have been designed with the ability to withstand being immersed in water – up to a point.
iPhone 13: Water resistant to a depth of 6 meters for up to 30 minutes
iPhone 12: Water resistant to a depth of 6 meters for up to 30 minutes
iPhone 11: Water resistant to a depth of 2 meters for up to 30 minutes
iPhone X, 8, and 7: Water resistant to a depth of 1 meter for up to 30 minutes
AppleCare+ for iPhone
This information is from the documentation on plans purchased in the U.S., after September 14, 2021. You can check the documentation for other AppleCare+ plans.
Covered Accidental Damage
Under the section on services for accidental damage from handling (ADH Service):
Accidental damage from handling – resulting from an unexpected and unintentional external event such as drops and damage caused by liquid contact.
Apple will either repair or exchange the device. You only get 2 such ADH service events in each 12 month period – the exact period depends on your purchase date and is specified on the original sales receipt.
You must pay the service fee – see below.
Service Fees
The following service fees apply when getting your device repaired by Apple.
iPhone:
Screen-Only Damage: US$29
Back Glass-Only Damage (not available on models older than iPhone 12): US$29
All Other Damage: US$99
What isn't Covered
Some of the things that aren't covered are:
Services that protect against normal wear and tear, or to repair cosmetic damage.
Preventative maintenance.
Covered equipment that is lost or stolen.
Damage caused by reckless, abusive, willful or intentional conduct, or any use in a manner not normal or intended by Apple.
Damage to the device – no matter the cause – if the device has been opened, serviced, modified, or altered by anyone other than Apple or an authorized representative of Apple.
Damages caused by fire, earthquake or other external causes.
How to Get Service
You can call Apple or go to support.apple.com/ country-selector. You should have the AppleCare+ plan number and/or your device's serial number. See the following articles for more on your service options and how to get service for your device:
If you have already sent your device in for service, you can check your device's service status.
If you already have AppleCare+, but you have decided you no longer want it, you can cancel it. See: How to Cancel your AppleCare Plan and Get a Refund.