Why Does One AirPod Die Faster than the Other One and What to Do to Fix?
AirPods are very popular headphones from Apple. There are two AirPods, one ear bud for each ear. Each bud includes almost the same hardware and software. They both include the same battery. You may find it strange that they do not last equally long and run down at different rates. In this article, I explain why one of your AirPods might die faster and what you can do to address this problem. If you are having this issue, it is highly likely that some of the settings are causing uneven use between the two AirPods. Whether you own AirPods or AirPods Pro, all of the models can suffer from this problem.
Do you use one more often than the other?
This may be very well the reason. I often see from my friends and family people tend to use one of them more frequently. For example, some of my friends just put on one of the buds when they answer a call. They tend to use the same one (left or right) every time. Do you do this, too? If so, you just found your reason.
Is only one of the AirPods used as a microphone?
Each of your AirPods includes a built-in microphone. This microphone will be used for voice calls and Siri. There are three AirPods microphone settings: Left, Right and Automatic. Check your microphone settings. If you set Left or Right, then that AirPod will probably die sooner than the other because that extra microphone usage will consume battery life, resulting in a faster battery drain. You may want to set it to the Automatic option. This one will ensure that either of your AirPods can automatically become the microphone. This will also ensure a more balanced use of the microphones.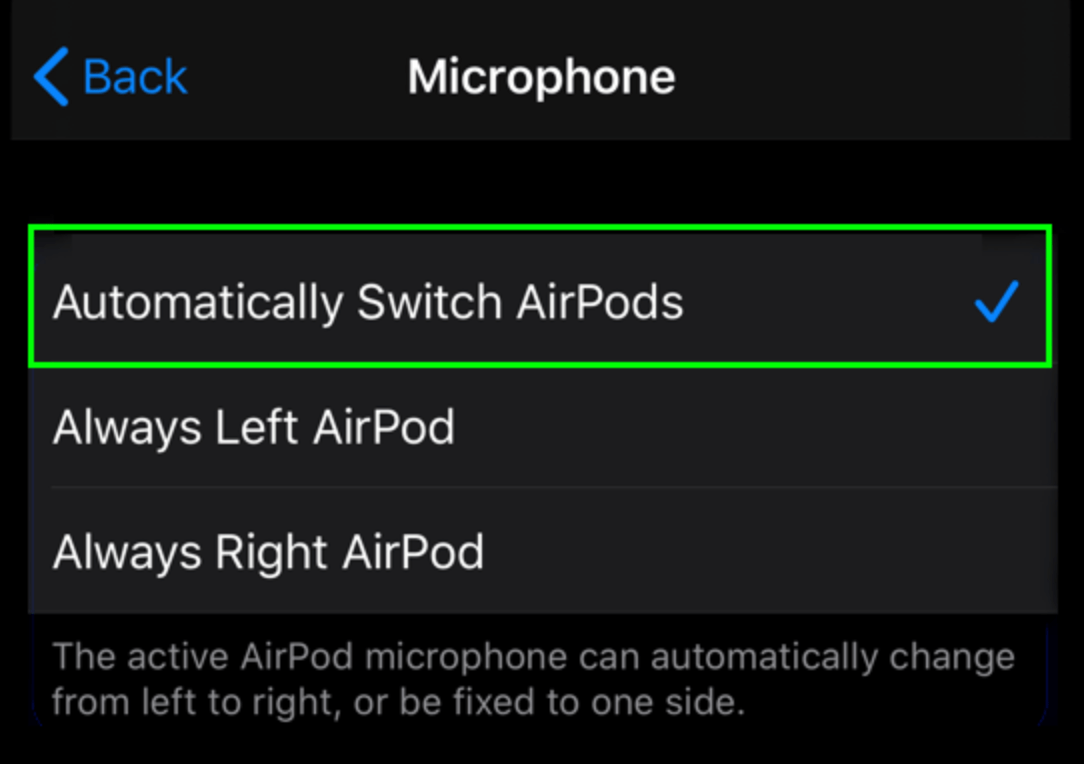 Do AirPods get charged unevenly?
Another factor can be the charging. It is possible that one of the AirPods can never be fully charged, be slower to charge, or it is possible that one AirPod is not charging at all. Here are things you can try:
Check the battery level of your charging case to ensure that it has enough juice to charge your AirPods.
Reinsert the problem AirPod to ensure that it is properly placed and has proper contact with the case.
Clean the case and the AirPod. Does your AirPod have grime? Are charging contacts dirty? All these can cause uneven charging between the AirPods. Get a soft, lint-free cleaning cloth (or a microfiber cloth) to clean them. On the AirPods, focus on the stem and the silver contacts on the end. Furthermore, get a soft toothbrush and try to clean the inside of the Charging Case to ensure that contact points are debris-free and clean.
See also: AirPods Wireless Charging Not Working, Fix
Is your firmware up to date?
When was the last time you updated your AirPods? You may not know this, but an update may have already been released and addressed this problem. Updates occur automatically, but here is what you can do to ensure that your AirPods are up to date:
Ensure that your iPhone, iPad and Mac have the latest version of iOS, iPadOS and macOS.
Then check your device (iPhone, iPad or Mac) to check your current firmware.

iPhone and iPad: Go to Settings > Bluetooth, then tap the info (i) button next to your AirPods name.
Mac: Open System Settings > Bluetooth and click the info (i) button next to the AirPods.

Then compare your firmware with the current latest firmware. You can find the latest firmware versions on Apple's website. If they do not match, you will need to update. As I stated above, updates occur automatically. Ensure that your AirPods are charging while your iPhone, iPad or Mac is nearby in Bluetooth range. This will trigger the automatic update.
Reset AirPods
Resetting your AirPods may fix this issue for you. Resetting is easy. After resetting, you will need to pair your devices again.
On your iPhone, go to Settings > Bluetooth (or Settings > [your AirPods]).
Tap the info (i) button next to your AirPods.
Tap Forget This Device and follow the onscreen instructions.
This will unpair them.
Then repair them again.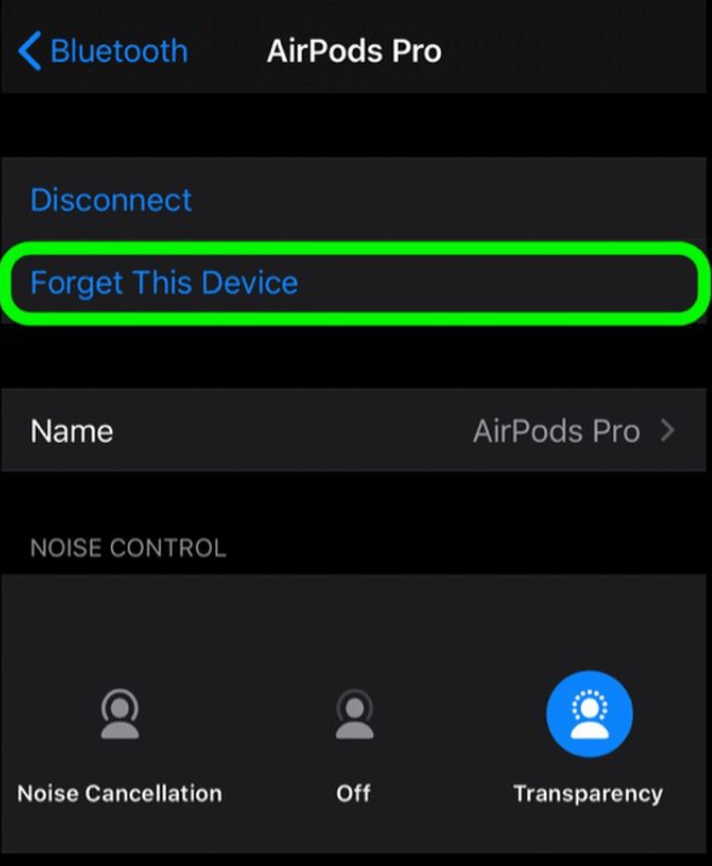 See also: AirPods Won't Reset? How to Fix
Contact Apple
If one of the AirPods continues to discharge faster than the other, it may have a hardware issue. It may have a faulty battery. Contact Apple. Apple will fix it for free if it is still under warranty. Under some conditions, you may also be entitled to a free battery replacement. It is best to contact Apple to see the support options that are available to you. If you need to pay for repair, Apple currently offers battery replacement for AirPods and AirPods Pro for $49 and AirPods Max for $79. You can also check out our article on whether getting AppleCare+ for AirPods is worth it.
Related articles