How to Block or Unblock People on WhatsApp for iPhone
WhatsApp is a very popular cross-platform communication app. You can use the app to text or call people over cellular data or Wi-Fi. A very handy feature WhatsApp offers is the ability to prevent someone from texting or calling you by blocking them. You can also unblock the people you blocked before if you want them to be able to send you messages or call you again via WhatsApp. You can block or unblock numbers (numbers not saved as a contact) and contacts (whose numbers are stored in your phone's contact list) in WhatsApp with a few simple steps using your iPhone. This article explains how.
Please note that your iPhone also has blocking features. It is important to note that WhatsApp blocking and iPhone blocking work independently. This means that if you block someone on WhatsApp, they can still reach you via regular phone calls, text messages, iMessages, emails, or FaceTime calls unless you use the iOS blocking also. WhatsApp blocking and unblocking only manipulates WhatsApp calls and texts.
How to block and unblock someone on WhatsApp
Open the WhatsApp app on your iPhone.
Tap Chats.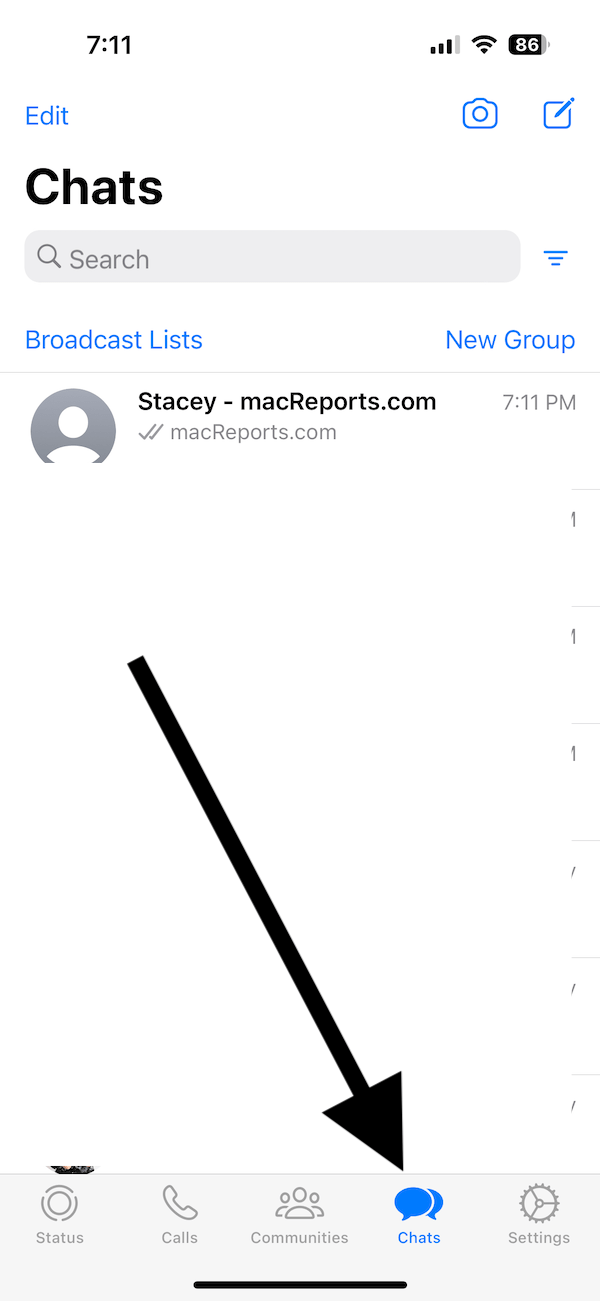 Open the Chat with the person you want to block or unblock (if you have deleted the chats with the person, see the next method).
Tap the contact name or the number at the top of the screen to open the Contact Info screen.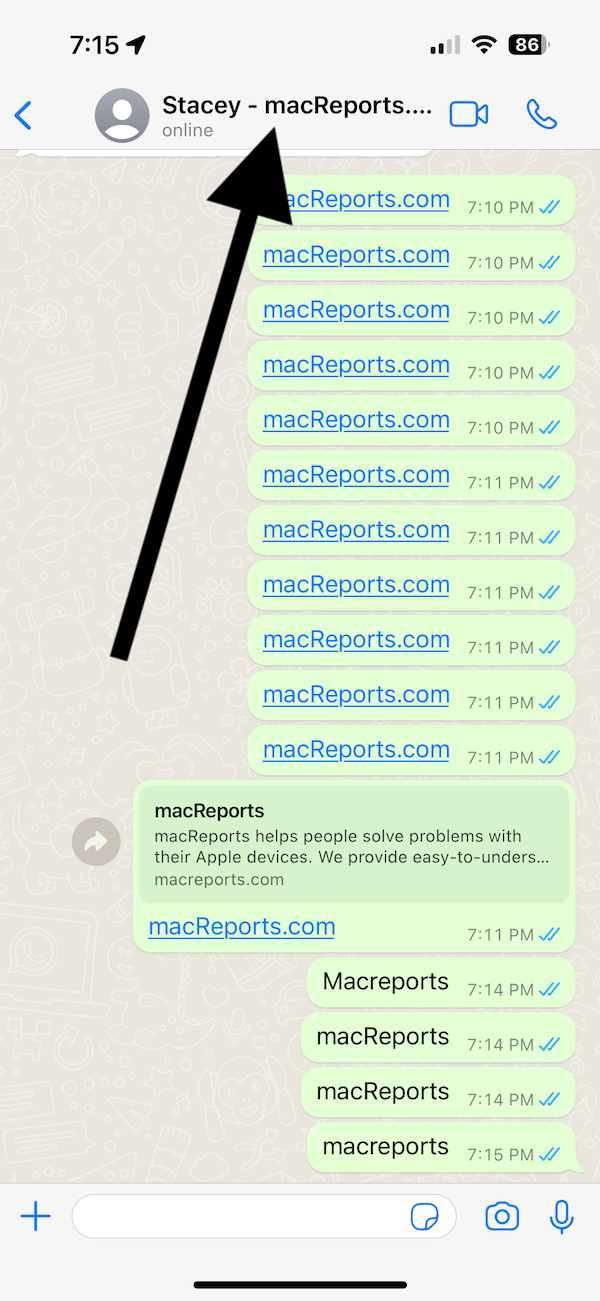 Scroll down and tap the red Block [Contact name or Number] button.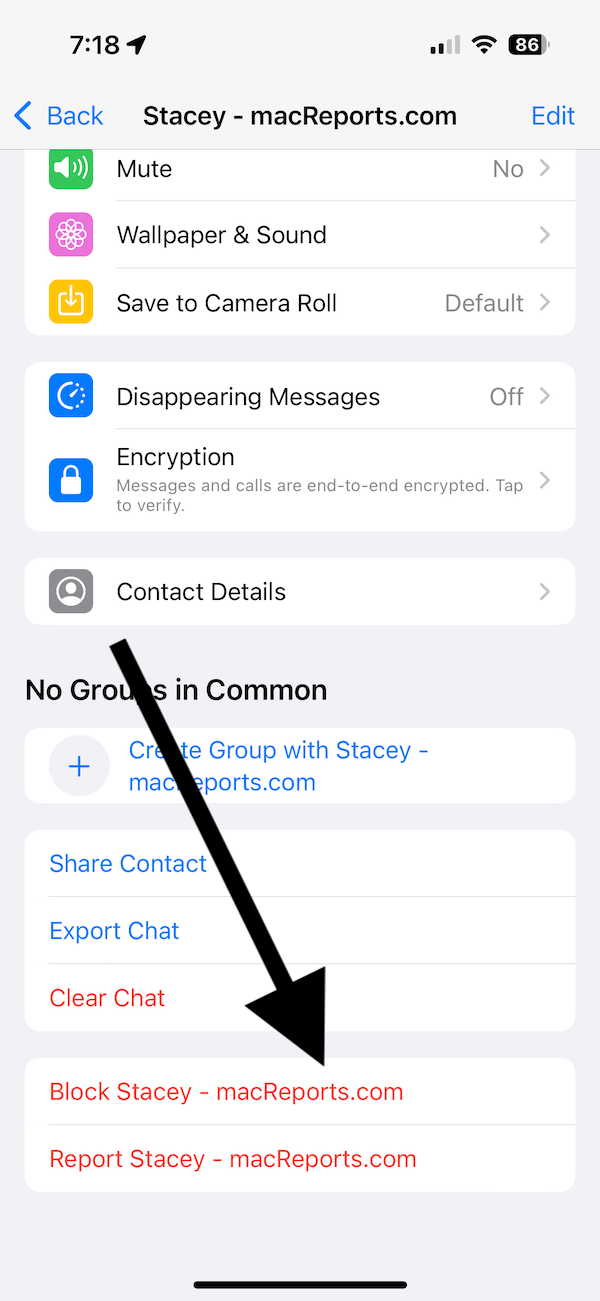 A popup will appear saying, "Blocked contacts will no longer be able to call you or send you messages." Tap Block again.
Now you have blocked the person. If you want to unblock the person, follow the same steps again to open the Contact Info screen and, this time, tap Unblock [Contact name or Number].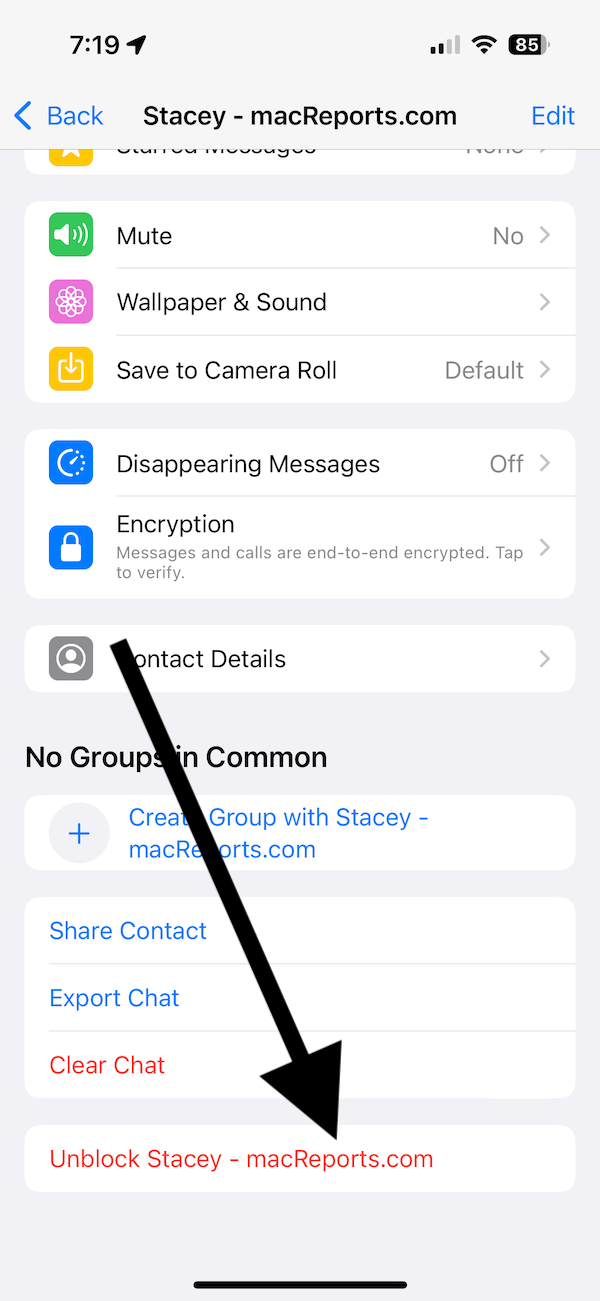 Alternatively, you can block and unblock people by going to WhatsApp > Settings > Privacy > Blocked. From here, you can see all of the people you have blocked. You can also add someone to your blocked list or remove someone from the list. Tap Edit and then the red (-) minus sign to unblock someone. You can also tap Add New to block someone new.
What happens when you block someone on WhatsApp
The following will occur when you block someone. If you experience these yourself, they may also indicate that someone has blocked you.
If you have a WhatsApp profile photo, it will not be shown to the blocked number or contact. Blocked numbers' profile photos will be shown to you unless they block you too.
Blocked contacts will not be able to see your last seen or online notifications in WhatsApp chats.
You will not be able to call or send WhatsApp messages to blocked contacts or numbers unless you unblock them again. When you want to send a message, you will be asked to unblock the contact.
A blocked number cannot call you via WhatsApp. When they want to call you, they may think they can call you (for them, WhatsApp will say calling but won't say ringing). Your phone won't ring, and you won't know.
A blocked number's WhatsApp messages will not be delivered to you. Blocked people will see a single check mark indicating the message was sent. They won't see the two check mark notification indicating the message was delivered.
If you are a part of a WhatsApp group with a blocked person, both parties will be able to see and send messages to the group. This means that you will see the blocked person's group messages if you both belong to a group.
Currently, there is no way to block a group. What you can do is exit the group. If someone repeatedly adds you to a group, you can block the group admin.
Related articles