Smart TV Not Connecting to iPhone Personal Hotspot
Sometimes you may want to connect your smart TV to the Internet via Personal Hotspot on your iPhone. However, your TV may refuse to see your iPhone or connect to the Hotspot with Wi-Fi. Sometimes, your TV may seem connected to Hotspot, but your TV may still not have a working Internet connection. There can be many reasons why the iPhone hotspot doesn't work with the TV. Let us take a look at all the tips that you can try to fix this issue.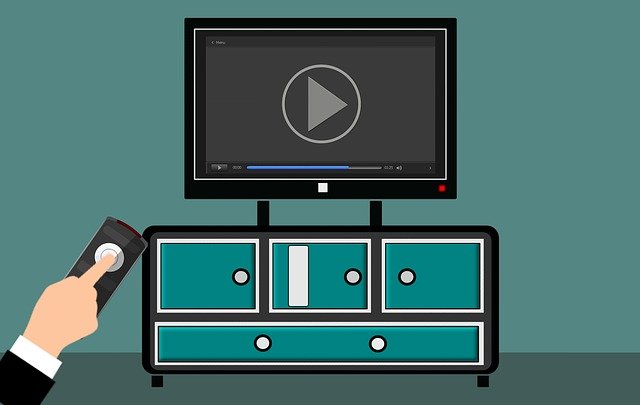 Once your TV is connected to Personal Hotspot, it will use your iPhone's cellular connection to access the Internet. There can be many scenarios where you may want to connect your smart TV via Hotspot. When you do not have a working or reliable Wi-Fi connection, you can use your iPhone instead.
Restart everything
The first thing to try is to restart everything and try again. Do the following:
Restart your iPhone:

You can turn off your iPhone by going to Settings > General > Shut Down.
Turn your iPhone back on by pressing and holding the power button, which is located on the side or top depending on your iPhone model.

Restart your Smart TV. You can use your TV's settings or buttons to do this, or you can just unplug your TV from the power outlet, then plug it back in.
Are your TV and iPhone up to date?
It is important that you are running the latest iOS software and TV firmware. You can check and update if needed:
On your iPhone, go to Settings > General > Software Update.
To update the software on your TV, you will need to follow the steps given by the manufacturer. I am including a few links to popular brands below. You can also check your TV's manual or contact their support for further help.
Check if your Hotspot is working
If you are still having this issue, let's try to narrow down the problem. The first step is to check whether your iPhone's Personal Hotspot is working or not. This is easy to check if you have another device like an iPad or a computer. Does your other device connect to your Hotspot? If your answer is yes, then it is highly likely that the problem is with your TV. If you have already restarted and updated your TV, you may consider resetting it to its default factory settings. See the section below on resetting your TV.
Cellular service provider
If you think that Personal Hotspot is not working, you may want to contact your cellular provider. There can be several problems:
Make sure that your cellular data plan supports Personal Hotspot.
Your Personal Hotspot plan may have limits. Perhaps you exceeded the cap?
It is possible that your carrier may be experiencing outages.
If you contact your carrier, you can learn about the possible issues that may cause this Hotspot problem.
Update cellular settings
You may need to update your carrier settings. These updates may fix your problem. This is a very simple process, and will only take a few seconds. Here is how:
On your iPhone, go to Settings > General > About.
If there is an update, a popup will appear. Tap Update.
iPhone Hotspot basic troubleshooting
If your iPhone is the problem, you may try the following steps before going on to the next section:
Make sure that Personal Hotspot is enabled, and Allow Others to Join is on.
On your TV, turn off Wi-Fi, then turn it on again.
On your iPhone, go to Settings and enable Airplane Mode, then disable it.
Open the Personal Hotspot settings on your iPhone, Settings > Personal Hotspot, and do not close it until your TV is connected.
On your iPhone, change the Personal Hotspot password, and then try again. You can change the password by going to Settings > Personal Hotspot.
Change your iPhone's name, then try to connect again. You can do this by going to Settings > General > About > Name.
Reset Network Settings
If your Hotspot is not working on your iPhone, you may want to reset your network settings. Doing so will delete all your network settings. For example, your Wi-Fi passwords and your VPN settings will be erased.
Tap Settings > General > Transfer or Reset iPhone > Reset, then tap Reset Network Settings and follow the onscreen instructions.
Factory reset your TV
You may want to reset your TV to factory settings. This will remove all of your data and get the TV software back to its original state. Again, different manufacturers have different steps. Here are instructions for some of the most common brands:
Conclusion
In this article, I explained how you can fix the Personal Hotspot problem that you may experience when you try to connect your smart TV to your iPhone's cellular data connection. Smart TVs need an Internet connection to show much of the content you want to watch. Although Personal Hotspot may not be an ideal solution for connecting your TV to the Internet, sometimes you may not have an alternative. I hope that after following these steps, you can start watching your YouTube, or Netflix programs on your smart TV again. If all of the suggested steps have failed, you may want to contact Apple, or contact the manufacturer of your TV.
Related articles