What Is Dial Assist and How to Turn It Off or On
Have you noticed a text notification saying "dial assist" when calling someone on your iPhone? You may wonder what this means and why you are seeing it. This article answers those questions. Dial Assist is a feature of iOS that is used for outgoing calls. A similar feature also exists in Android phones called Assisted Dialing.
This feature is enabled by default. Knowingly or unknowingly, you may be using Dial Assist. When it is being used, a text that says "dial assist" will appear under the contact name on your call screen instead of the regular "calling" notice, as you can see below.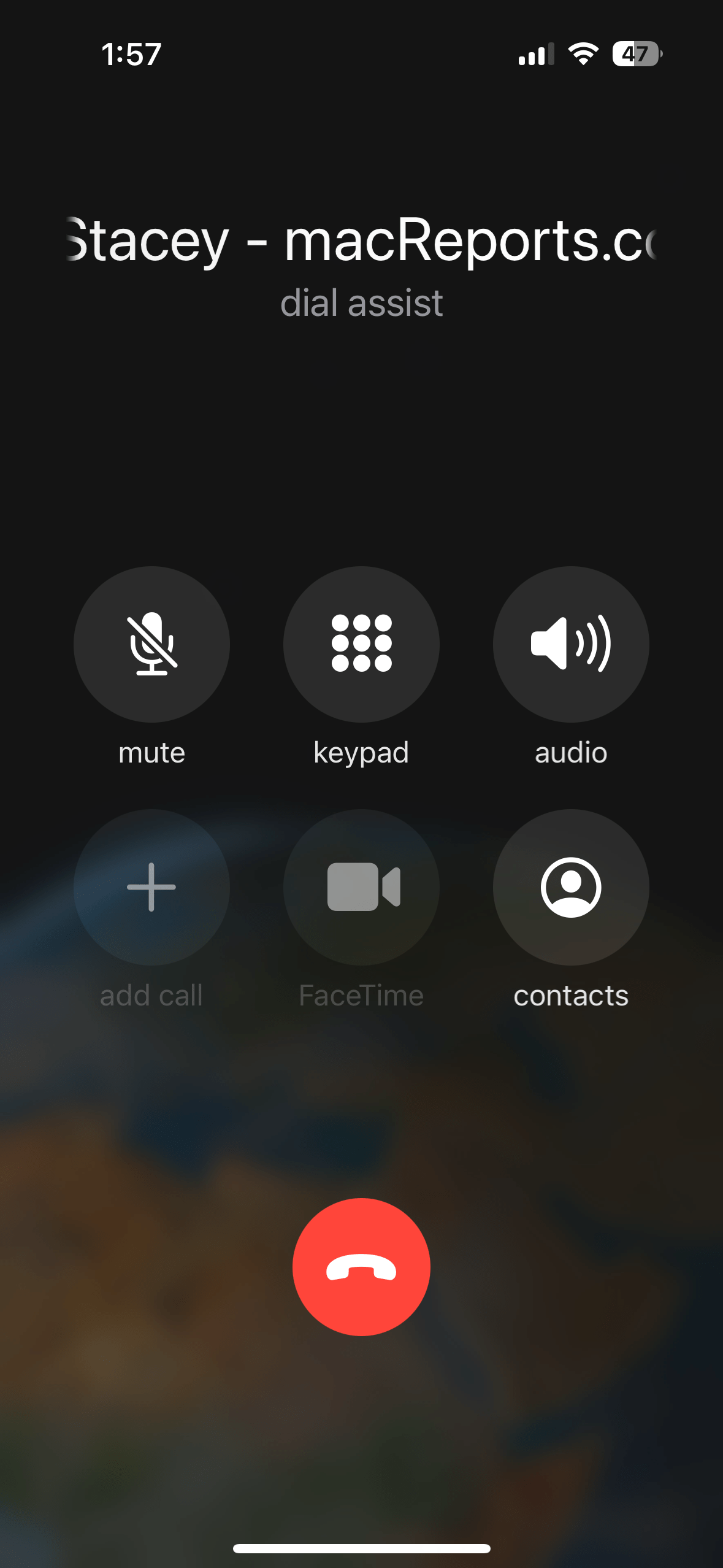 What is Dial Assist and how does it work?
International calls can be tricky. When I was first trying to make international calls, I remember the first few attempts were unsuccessful because you are supposed to enter additional numbers besides the 10-digit regular phone number. This is where Dial Assist comes in.
Dial Assist allows your iPhone to automatically assign the correct international or local prefixes to phone numbers when you make a call. This feature is most helpful for outgoing international calls. When this feature is enabled, your iPhone automatically identifies the reference country and determines whether the contact number should be modified based on the various parameters associated with the reference country. If your phone decides to modify the number, the required modifications are made automatically. And this modified number is used to service the call via the cellular network.
For example, I am currently in Turkey. I saved Stacey's number as (309) XXX XX XX. As you can see, there is no country code (which is +1 for the USA). When I call her from Turkey, I can still call her easily, as the Dial Assist automatically adds the correct dialing settings, adding the +1 country code.
Dial Assist can be helpful, especially when you are traveling internationally. As you can see in my example above, you can call your contacts in the USA without adding the country prefix. However, Dial Assist can also create problems. For example, if you saved your international contacts with the prefixes, Dial Assist can cause the call to fail. There can also be additional charges if you are using calling cards to make calls. When the calls are supposed to be free using your calling card, you could be charged because the calling card may not be recognized, and you may be using your regular cellular account.
How to turn off and on Dial Assist
On your iPhone, tap Settings.
Tap Phone.
Scroll all the way down, and you will see the Dial Assist switch. As I stated above, by default, this is turned on. You can turn it off or on, depending on your preference.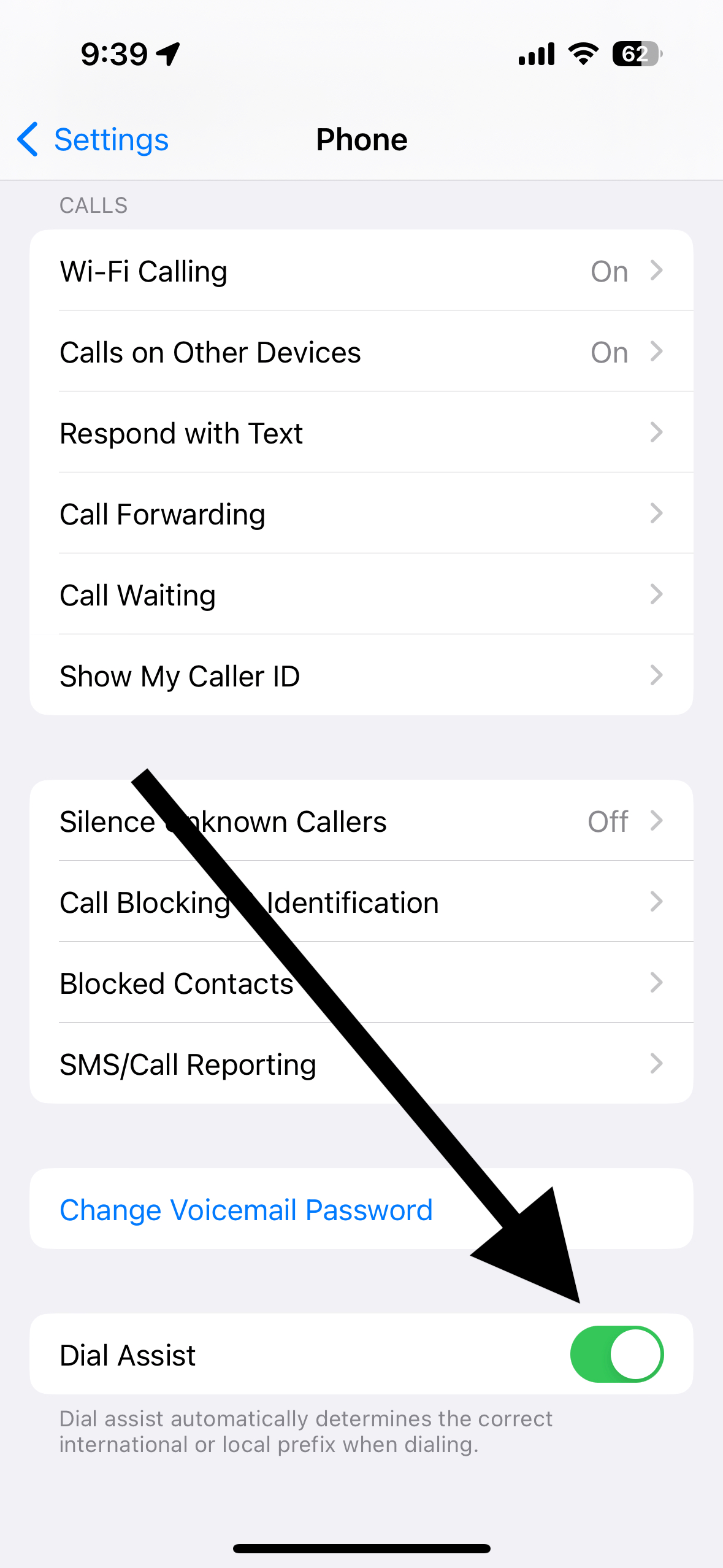 If you disable this feature, then you may need to enter the full phone number to make calls like +ii xxx xxx xxxx where ii is the international prefix.
You should also know that this feature only works for saved contacts and favorites. If you enter the phone number manually, you will need to enter the full number, including the (+) sign and the country code, before being able to make a call, even if Dial Assist is turned on.
Related articles