How to Do a Control-F Search on iPhone and iPad
In this article, I explain how you can launch the Find command while browsing the web on iPhone or iPad. If you are an avid Windows user and coming to the Apple world from a Microsoft background, you probably know of the Control–F search shortcut. When you press the Control and F keys together (note, this is Command–F on a Mac), a search field will appear in the top-right corner of the screen. Then you can enter a character, keyword, or phrase to find out where the entered text appears on a webpage. It is an extremely useful function when you are trying to find something specific on a long page. Then, for example, you can locate and only check out the relevant section on the page.
How to use the equivalent of a Control+F search on iPhone and iPad
Follow the steps below to find words or phrases quickly in Safari.
Open Safari on your iPhone or iPad.
In the Safari tool bar, tap the Share button. This is the square with an arrow pointing out.
This will open the Share menu. Scroll down and tap the Find on Page option. Pro tip: if you are going to use the Find (Control-F equivalent) command often on your iPhone, scroll all the way down and tap Edit Actions and tap the plus (+) next to Find on Page. This will move the option to Favorites, and it will even be even easier for you to use it.
The Share menu will disappear, and the Keyboard will appear with a search field. Enter the words you want to find. As you type the word, you will see the matching results and where they are located on the page. You will also see how many matches there are on the page at the right end of the search field.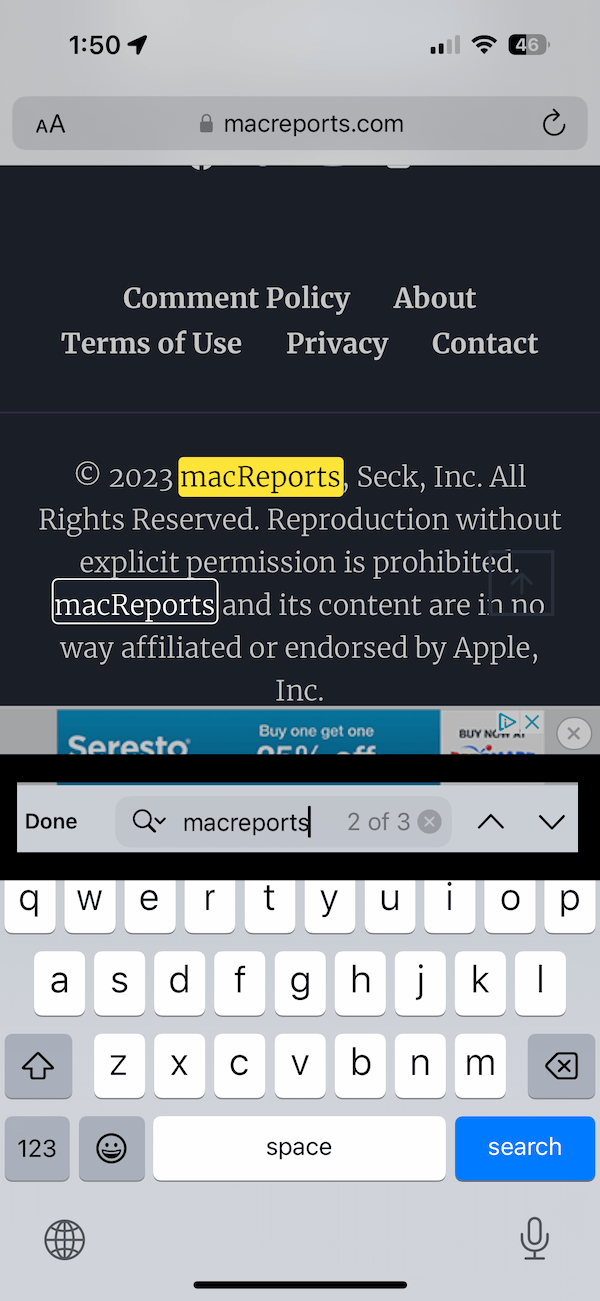 When you do a search, you can narrow your keywords by Whole Words or Match Case. If you want to do this, tap the magnifying glass icon in the search field.
You will see two arrows: up and down. By tapping the arrows, you can move up or down through the matching results on the page.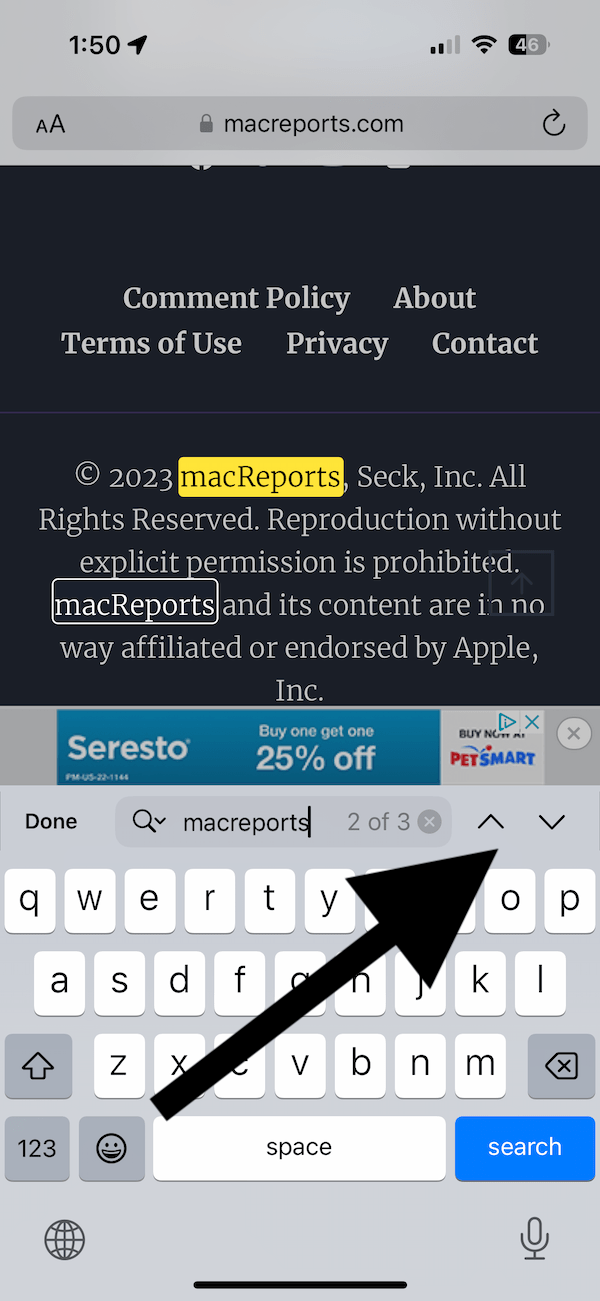 When you are done, tap the Done button to exit the Find keyboard.
Note there is a similar feature in the Chrome browser on iPhone and iPad. To do a Control–F search for a word on a page in Chrome on iPhone, tap the share button to the right of the URL at the top of the window, then select Find in Page.
Related articles