What is Macintosh HD? An Overview
Macintosh HD is the default name for the hard drive on Mac models. This is where the system and related support files are housed. This is also called your startup disk. This is where macOS is stored. Your macOS runs on the Macintosh HD volume.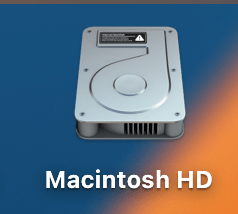 It is easy to be confused about what exactly Macintosh HD is. There are a few different places you may see Macintosh HD, including on your desktop, in Finder, and in Disk Utility. What Macintosh HD means depends on the context.
What is Macintosh HD?
On your desktop or in Finder
When you click and open the Macintosh HD drive, you will notice the following folders (if you do not know how to access Macintosh HD, see the next section):
Applications
Library
System
Users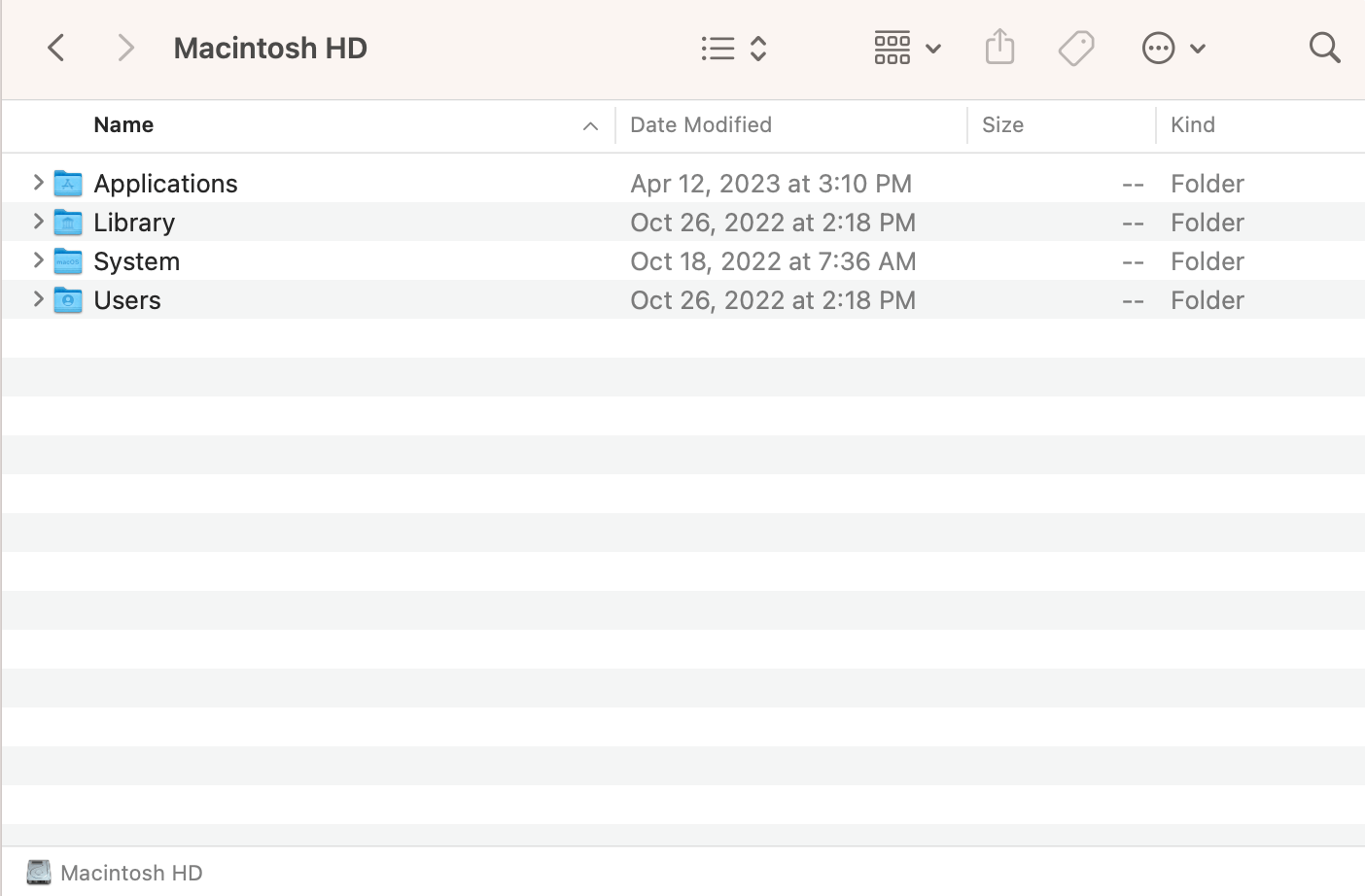 So basically, on your desktop or in Finder, Macintosh HD just refers to the location where all of your stuff is stored. All of your files (and those for other users) and your applications are here. You can access your files by going to Macintosh HD > Users > [user name] has your personal files.
In Disk Utility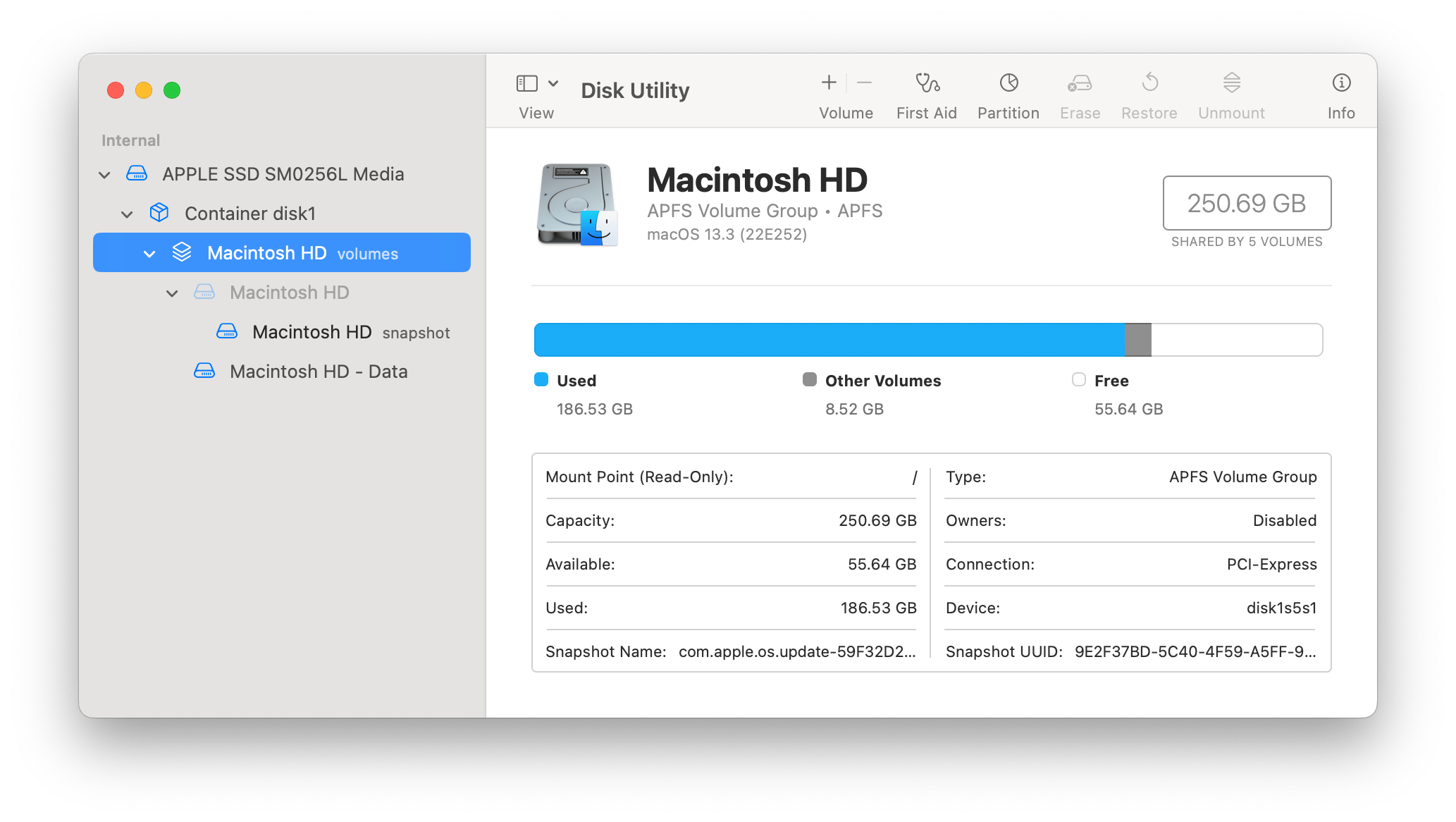 If you open Disk Utility, you may see 3 or 4 things labeled Macintosh HD. The top-level Macintosh HD is a volume group containing the volumes Macintosh HD and Macintosh HD – Data or just Data. You may also see Macintosh HD snapshot under Macintosh HD. We will focus on the two volumes, Macintosh HD and Macintosh HD – Data (or just Data).
The Macintosh HD volume
Macintosh HD is a system volume. It will appear greyed out in Disk Utility. It is a sealed, read-only volume. Users or third-party apps won't be able to modify this volume. Apple designed this volume like this to protect the integrity of your Mac and Macintosh HD from security breaches and to protect the operating system files from being overwritten.
The Macintosh HD – Data (Data) volume
Macintosh HD – Data is a data volume. Newer macOS versions refer to this as the Data volume. This is where your user account (users' files and data) is located. This also stores all of the other data. Macintosh HD and Macintosh HD – Data are separated to avoid the accidental modification of critical operating system files.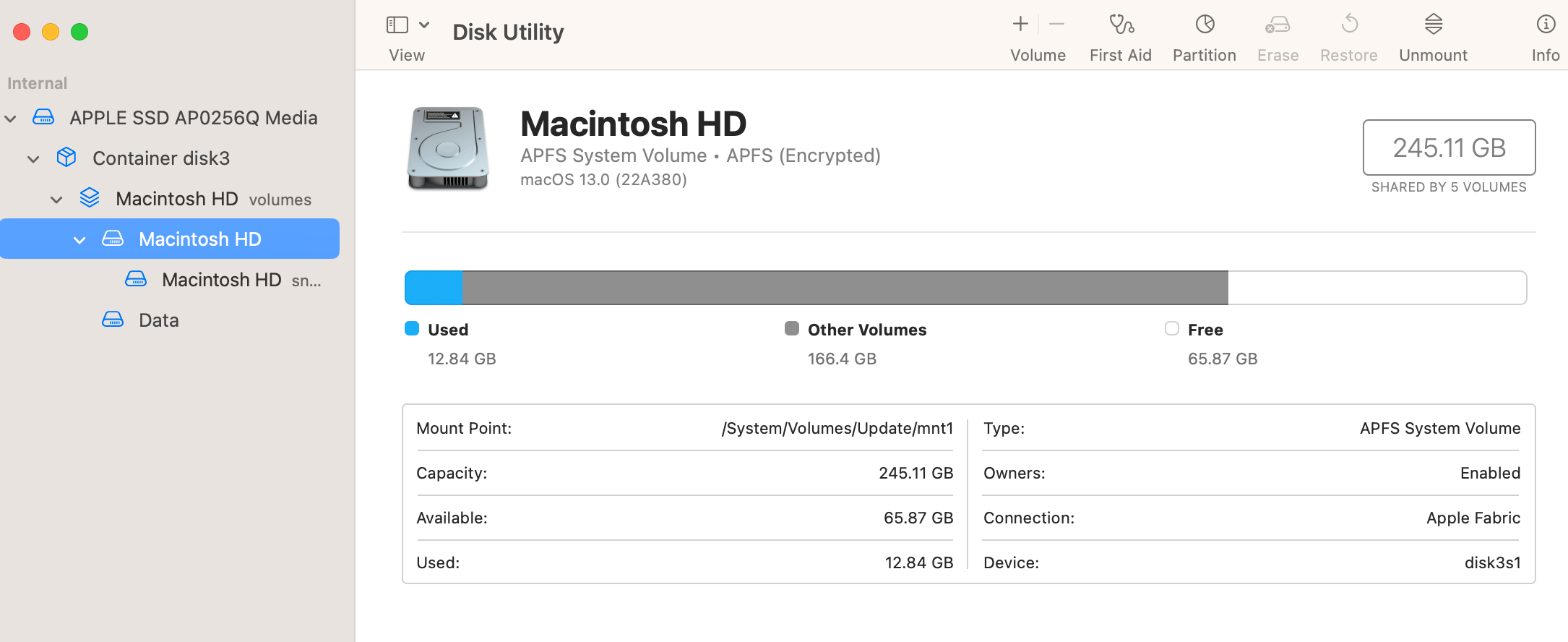 For typical Mac users, your files or content is either on iCloud or in Macintosh HD -Data. While troubleshooting your Mac, you will run into Macintosh HD or Macintosh HD – Data. For example, if you want to repair your disk with Disk Utility, you will see them. For example, we often say things like, "now choose your startup disk." That is the Macintosh HD volume.
Where to find Macintosh HD on your desktop or in Finder
You can open it by opening a Finder window, then going to the top menu bar and selecting Go, then Computer. You can also open it by pressing the Shift–Command–C keys together. For easy access, you can add it to your desktop and to the Finder sidebar.
New versions of macOS do not show Macintosh HD on the desktop by default. You can show Macintosh HD on your desktop and in the Finder sidebar. To do this, you will need to change your Finder preferences. Open a Finder window, and click Finder and Settings. Ensure that under the General tab, the Hard disks option is selected. If you want to see Macintosh HD in the sidebar, then click the Sidebar tab and then ensure that Hard disks is checked.
Related articles