Blocked Number Still Calling? How to Fix Number Block Not Working
Sometimes you may receive phone calls or text messages from contacts even after they are blocked. Obviously, this may create a serious problem for you. You blocked that number for a reason, and if you still continue to get phone or FaceTime calls, something is clearly not working. These blocked contacts will still be able to annoy you. In this article, I will explain what you can do to ensure that your blocked numbers are really blocked so that you do not get these unwanted calls or texts. When you still get calls and messages from blocked numbers, you may think that it is impossible to block numbers, but you can definitely block people on both your iPhone and your iPad.
Blocked numbers not working?
Before following the steps below, ensure that your iPhone or iPad is up to date. Go to Settings > General > Software Update to check if there is an iOS or iPadOS update.
Further, go to Settings > General > About and wait a few seconds (ensure that your device has an Internet connection over Wi-Fi or cellular). If you get a popup saying there is a carrier settings update, tap Update. If you see no popup, you can exit this setting.
After updating your device, follow these steps:
On your device, go to Settings > Phone and tap Blocked Contacts. Or, you can go to Settings > FaceTime, and under Calls, tap Blocked Contacts.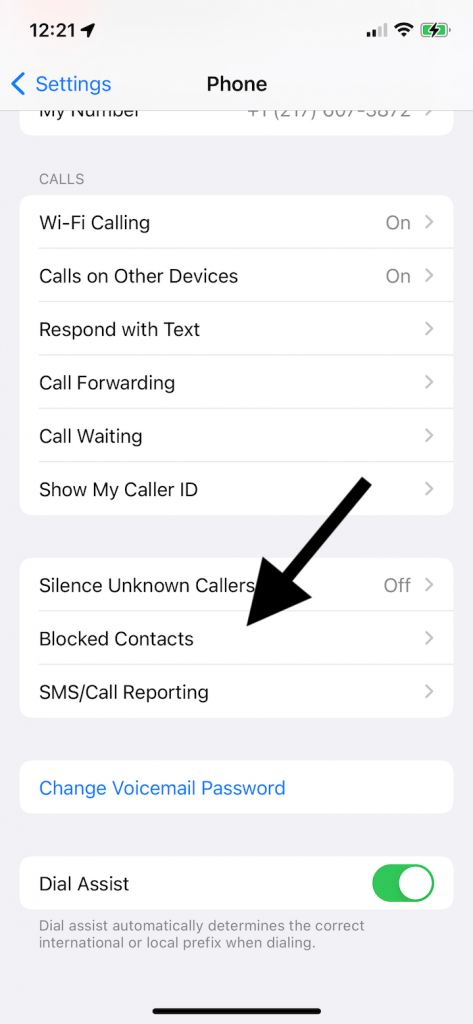 Locate the blocked number or contact name that can still call or text you. We will temporarily unblock this number (or name). If this is a number, tap the number and tap Create New Contact to create a contact for this blocked number by saving it on your device. If this was already a contact, go to the next step.
Tap the Edit button located at the top-right corner of your screen. Tap the red Remove (-) button next to the number. Then tap the red Unblock button.
Now restart your device. The easiest way is to go to Settings > General and scroll all the way down and tap Shut Down. Drag the Power Off slider. Wait for your device to turn off. Then, to turn on your device, press and hold the Top or Side button until you see the Apple logo.
Now again go to Settings > Phone and tap Blocked Contacts or Settings > FaceTime > Blocked Contacts.
Tap Add New…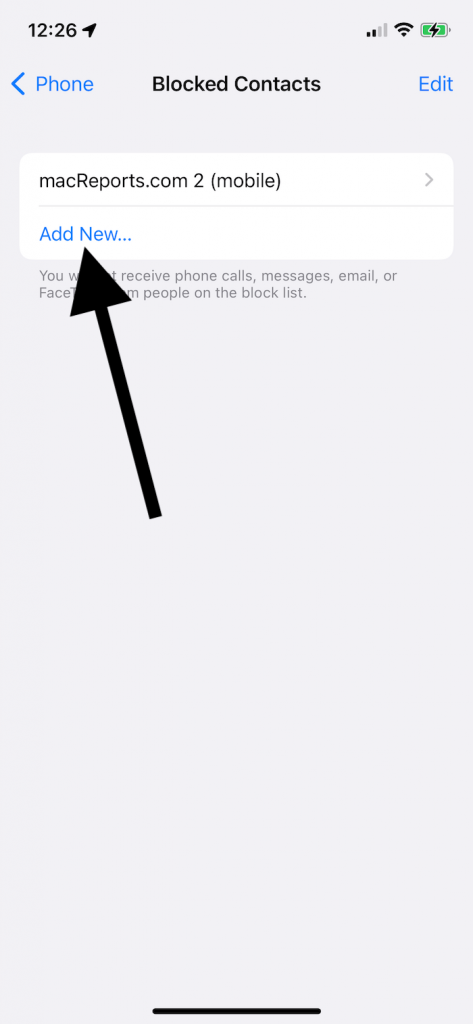 This will open your Contacts. Find the contact you just unblocked. Then tap on the contact name. Now you have blocked it again. This problem shouldn't happen again. If it does, see the Other notes section below.
Other notes
If you still receive voicemails from your blocked contacts, this is normal behavior. Blocked contacts will still be able to leave voicemails even after they are blocked.
It is possible that you may be getting texts or calls not from the same number but from a number that looks very similar. Block this number too.
The same person may still FaceTime you using their Apple ID. Ensure that their Apple ID is blocked too.
Some spammers may spoof the Caller ID. It is possible that they are not calling from a real number. If they are disguising their identity by falsifying the caller ID information, this is called caller ID spoofing. Read this Apple documentation to handle these types of calls.
If nothing works, you should also contact your carrier. They can block numbers for you on the carrier level.
Related articles