What is Scheduled Summary on iPhone?
Since the introduction of iOS/iPadOS 15, you can schedule summaries for notifications on your iPhone or iPad. The notifications summary allows you to view your notifications when you choose, not when the notifications come in. This helps you focus by preventing the distraction of receiving not-so-urgent notifications at any time. And, being able to view all of your notifications at once means you won't miss notifications that might have otherwise come and gone. Scheduled Summary is customizable and so if you still want to receive certain kinds of notifications as they come in, you can; you will just set up your other notifications to be viewed in the summary.
How to schedule a notification summary
Open Settings and select Notifications, then tap on Scheduled Summary.
Toggle the switch next to Scheduled Summary to turn it on.
You'll see a screen describing some of the features of the notification summary. Click Continue.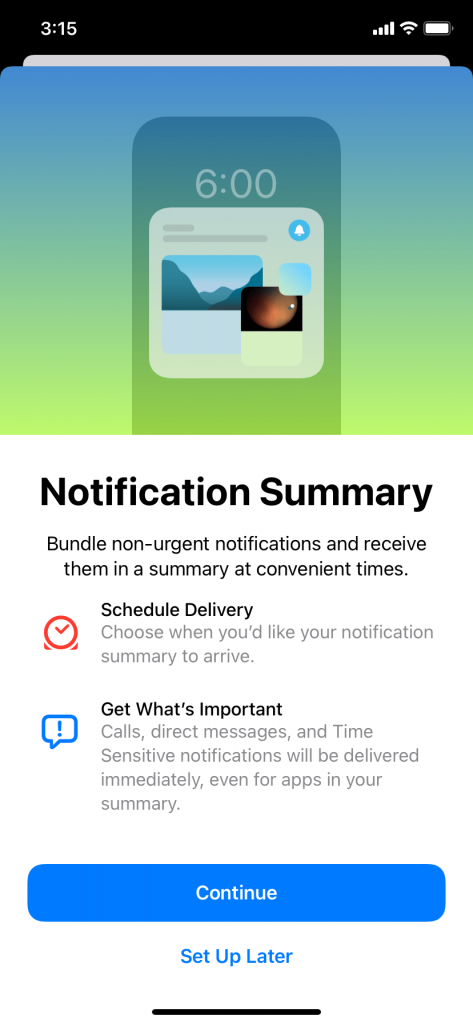 Choose apps for your summary.

You'll see here that direct messages are not included in the summary and will always be delivered immediately.
The list you see is ordered by how often you receive notifications from the app.
Click on Show More to see other apps you can add to your summary.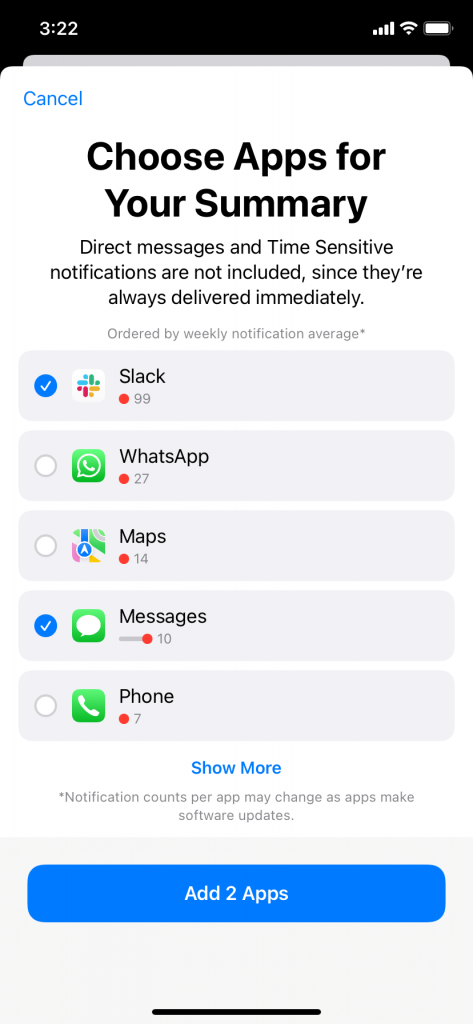 After you have selected your apps, click on Add [#] Apps.
Set a schedule for your summaries. You can choose one or more times during the day to receive a notification summary.

Tap on the time to change it.
Tap on the Add Summary button to add another scheduled summary time.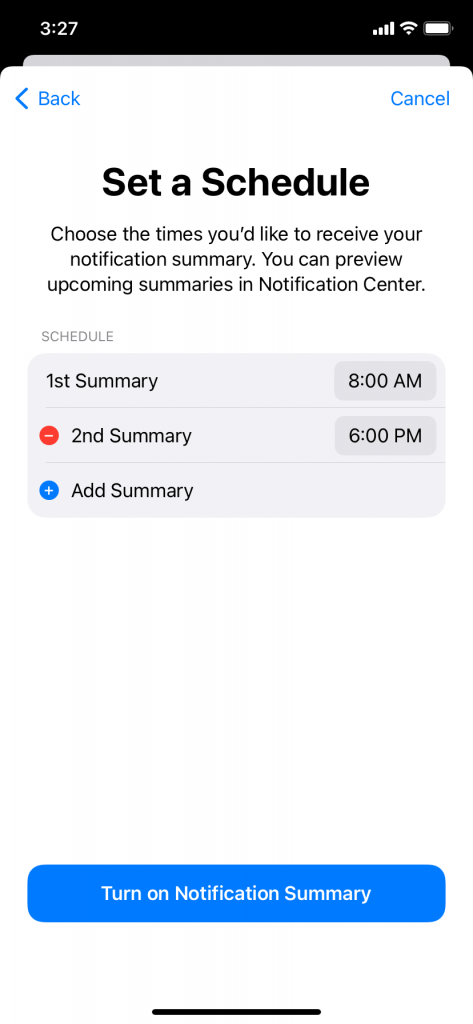 Tap Turn on Notification Summary.
Now your schedule will show up on the Scheduled Summary page in Settings. If you want to be able to preview your summaries, toggle the switch next to Show Next Summary, then you can view them anytime by going to the Notification Center. You can access the Notification Center in two ways:
From the Lock Screen: Swipe up from the middle of the screen.
From other screens: Swipe down from the top-center of the screen.
You can make changes to your summaries anytime by returning to Settings > Notifications > Scheduled Summary. You can change the summary times or add or delete apps from the summary.
Turn off notifications for certain apps
You can also control if you receive notifications at all from your apps. The easiest way to turn off (or on) notifications for your apps is to go to Settings > Notifications and tap on Siri Suggestions. From the Siri Suggestions page, all you have to do is toggle the switch next to any app to turn off (or on) notifications for that app.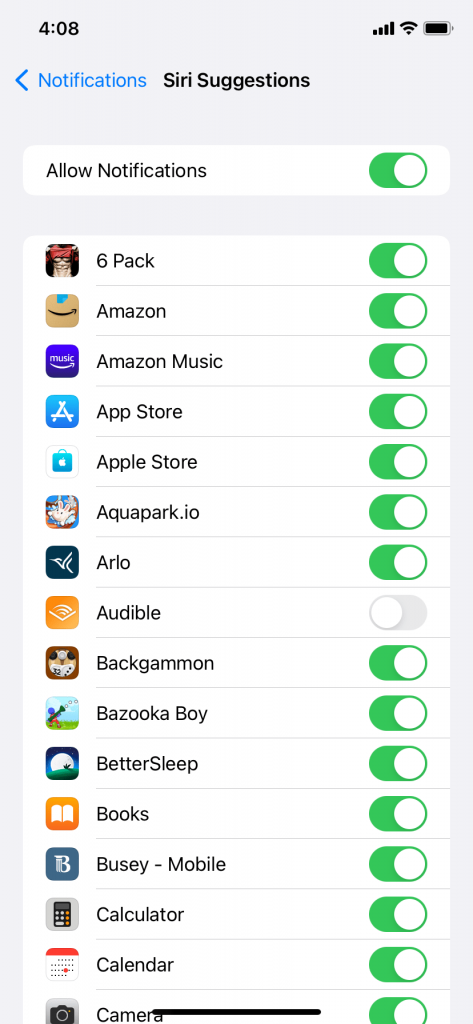 Related articles