Why Can't I Delete Apps on iPhone or iPad?
Are you trying to get rid of some of your apps but are unable to do so? Deleting apps is usually a very easy process. You may want to delete apps for various reasons, including:
You want to free up storage.
Your iPhone or iPad is too crowded with apps, and you want to declutter your device.
You may have apps you no longer use or need.
Some apps you may need to delete as they can cause issues. For example, some apps may cause performance issues.
Deleting is the process of uninstalling apps. Deleting an app from your device is straightforward. Still, occasionally, you may encounter apps that refuse to be removed.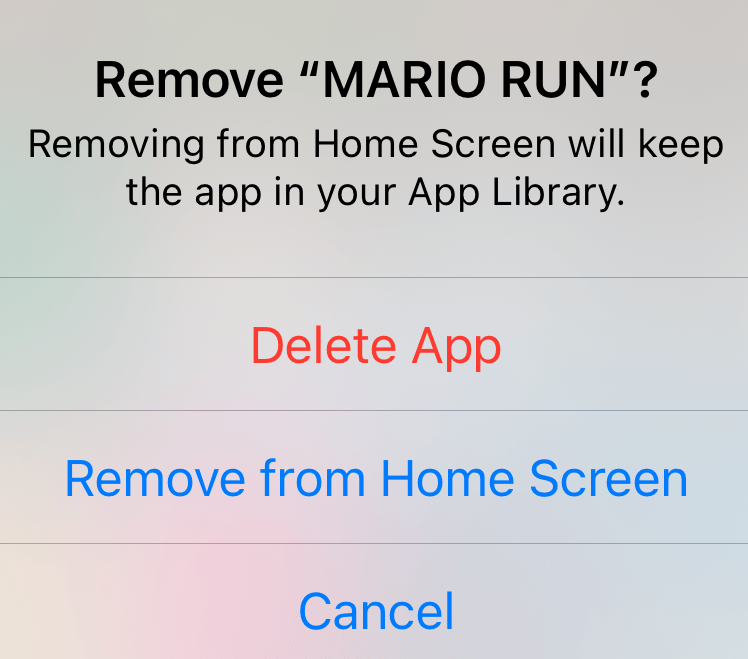 You can always re-download the uninstalled apps if you change your mind later. So, it is a harmless process. But, you should know that deleting an app may cause you to lose its data and documents.
If you can't delete apps, this is usually due to one of a few simple reasons. In this article, I will cover these reasons and what you can do to address them.
Can't delete apps on iPhone or iPad
1. You do not see the option to delete an app
If you only see the Remove from Home Screen option instead of the Delete App option, this could be due to one of two reasons:
The first reason is that parental controls (Screen Time) are active on your device, preventing apps from being deleted. To check this, go to Settings > Screen Time > Content & Privacy Restrictions (enter your passcode if asked) > iTunes & App Store Purchases. Check the Deleting Apps option. Is this set to Allow or Don't Allow? If it is set to Don't Allow, you won't be able to delete apps. Change this to Allow to start uninstalling apps.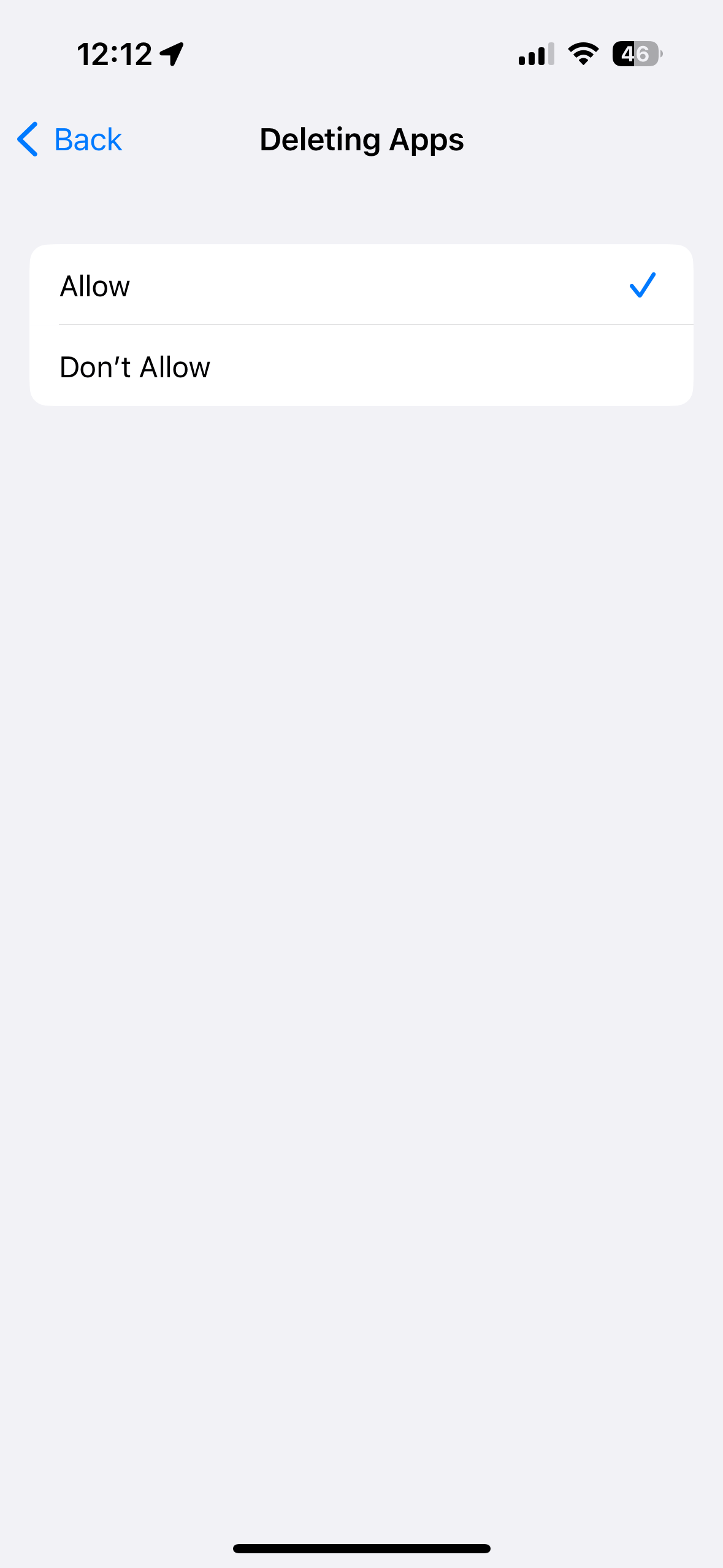 The second reason is that you cannot delete some of the built-in apps. Apple does not allow it. If an app is not deletable, the Delete option will not appear. The following built-in apps are deletable:
Activity
Apple Books
Apple TV
Calculator
Calendar
Clock
Compass
Contacts
FaceTime
Files
Find My
Health
Home
iTunes Store
Mail
Maps
Measure
Music
News
Notes
Podcasts
Reminders
Shortcuts
Stocks
Tips
Translate
TV
Voice Memos
Wallet
Watch app
Weather
2. Is your iPhone or iPad unresponsive?
There are two ways to delete an app:
You touch and hold the app, select the Remove App option and then select Delete App.
The other way is to touch and hold an empty place on the screen until all of the apps jiggle and show a Remove (-) button, as you can see below. Tap Remove (-) and then Delete App.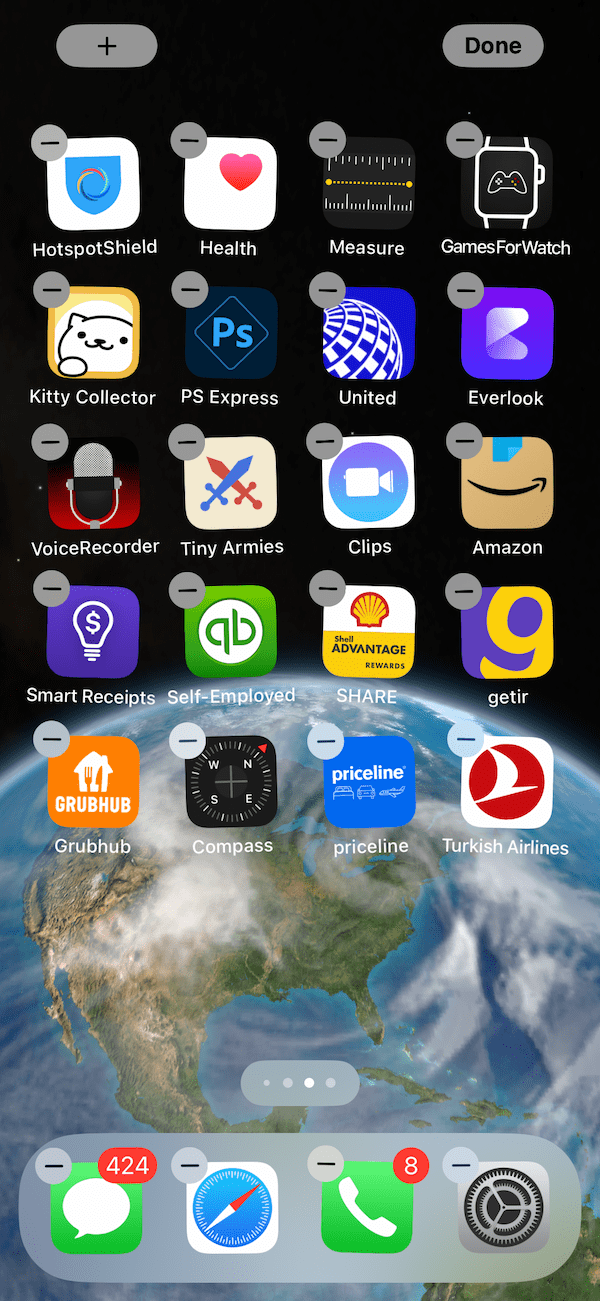 If nothing happens when you touch and hold the app, this may be due to your device being unresponsive. There are two things you can do:
If the Settings app is responsive, follow these steps: On your device, go to Settings > General > iPhone or iPad Storage, then select an app to delete and tap Delete App.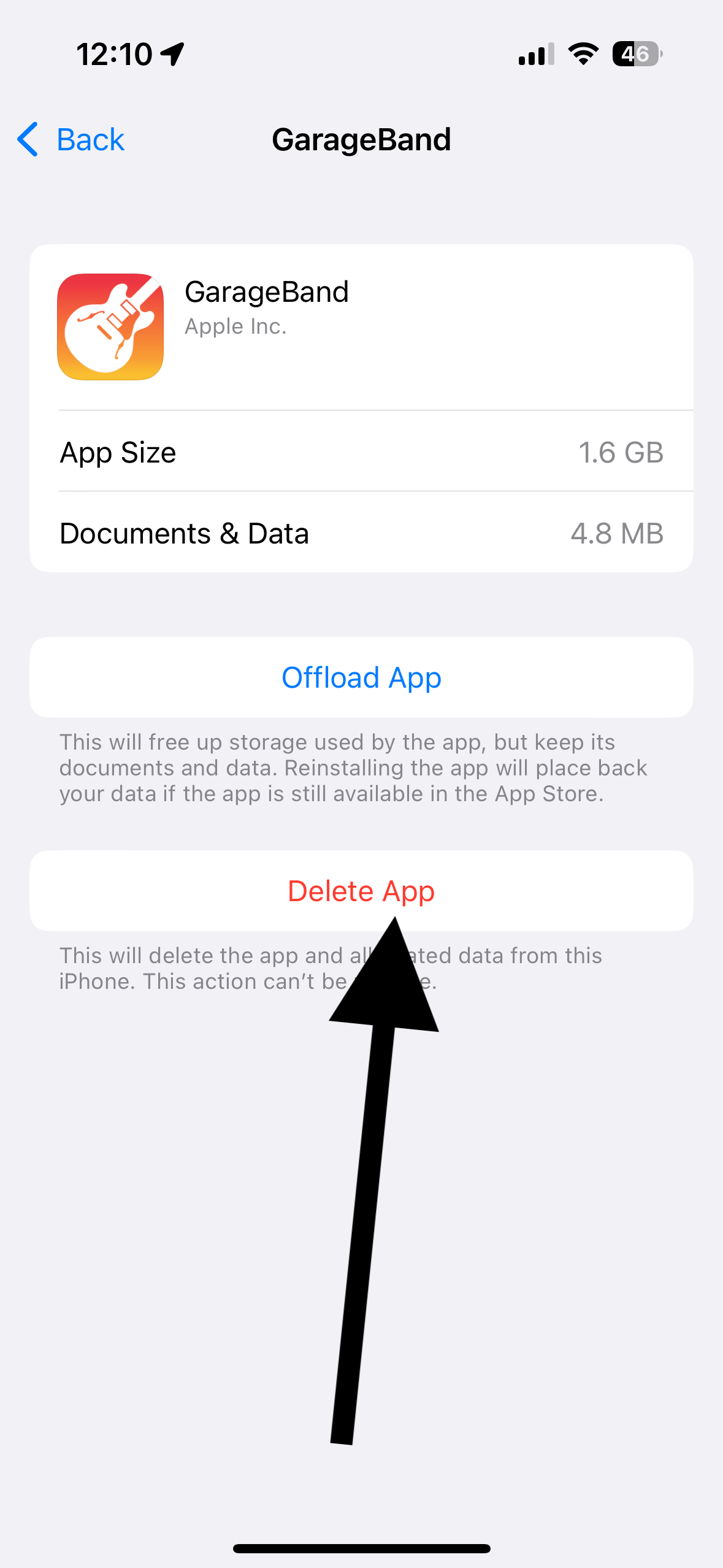 If the above option is not doable, then try to restart your iPad or iPhone. After restarting, try to delete the app.
Related articles