Can't Redeem Your 3-Month Free Trial of Apple TV+? Here Is What to Do
You can get 3 months of Apple TV+ for free when you buy a new iPhone, iPad, Apple TV, or Mac from Apple or an authorized seller. You can redeem this offer within 90 days of activating your new device. If you do not set up your device within the 90 days, your free Apple TV+ opportunity is gone. Apple offers this so that you can evaluate Apple TV+ in the hope that you can become a paying customer after the 90 days. Some users have said that they can't redeem the free trial of Apple TV+.
Apple's free trial period is currently 3 months. But in the past, Apple has also offered 1-year free trials as well.
How to redeem your free Apple TV+ offer
This deal will automatically show up on your device if you are eligible.
After receiving your new Apple device, sign in with your Apple ID. If you are new to Apple devices, here is how you can sign in:

Sign in on your iPhone or iPad: Tap Settings and then Sign in to your iPhone or iPad.
Sign in on your Mac: Click the Apple menu (which is located on the top-left corner of the screen), then select System Settings. Now, sign in.

Open the Apple TV app. You will see the offer prompt on the screen. If you do not see it, tap the Apple TV+ tab.
Then, you can accept or reject the offer. Simply follow the onscreen instructions.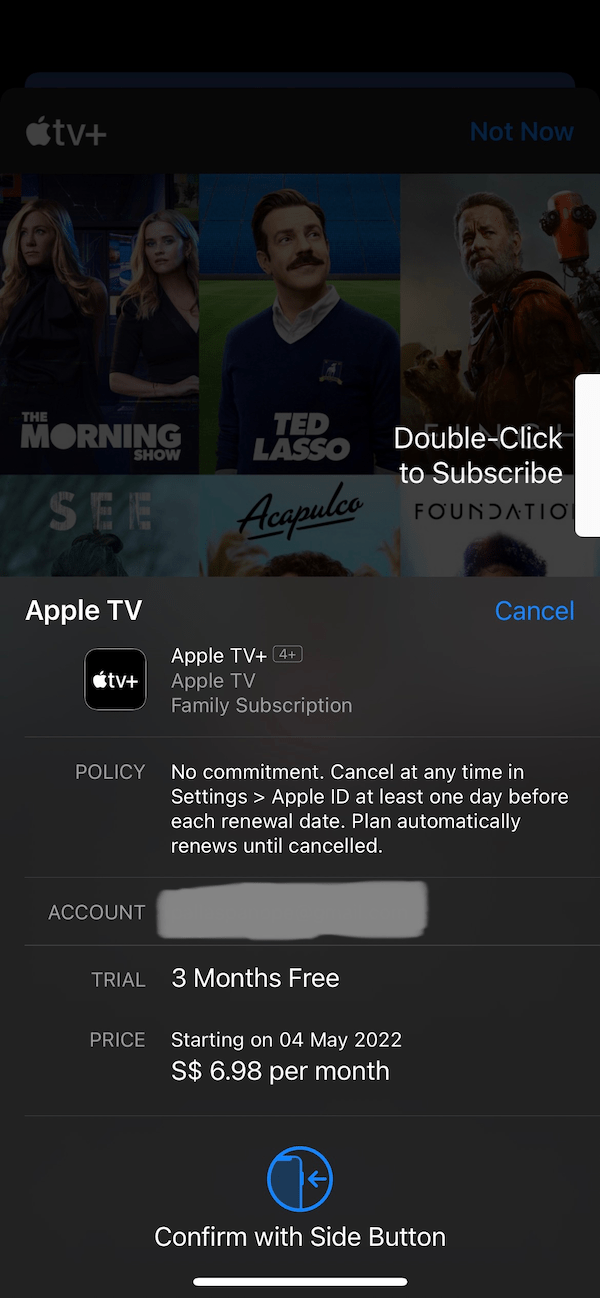 Apple may send you notifications even before you receive your new device if you already have an Apple device. These usually appear in Settings and say, "Apple TV+ free for 3 months."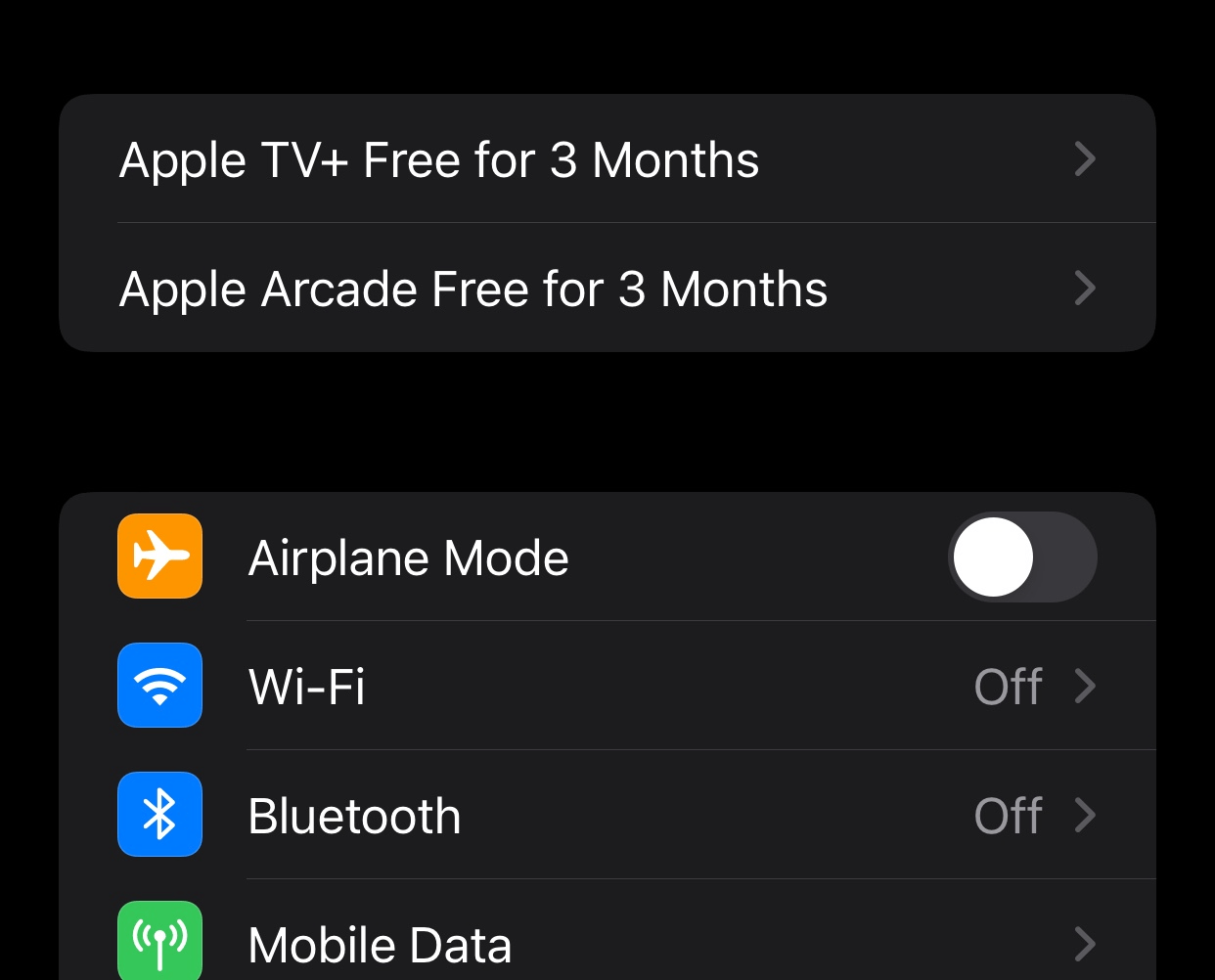 You should know that after the 3 month period, by accepting this offer, you agree to become a paying subscriber after the trial ends. This means that you will be charged the regular subscription fee unless you cancel it before the free trial ends. If you want to cancel it, check out this article: How To Cancel Apple Subscriptions.
Can't take advantage of the offer?
If you are not seeing the offer or if you get an error message when you try to redeem, this can be for various reasons. Look at the list below to see if any apply to you.
Double check that you are signed in with your Apple ID.
Ensure that this new Apple device has been purchased from Apple or an authorized seller.
If you have redeemed this offer before, you cannot redeem it again. You only get one offer per Apple ID.
If you are part of a family, the family organizer should claim this. Again, only one offer per Family Sharing group, even if multiple devices are purchased by the Family.
If you did not redeem it within 3 months, you cannot redeem it unless you buy another Apple device. This 3 month period starts as soon as you sign in to your device with your Apple ID. It does not start from the purchase date.
Ensure that your device is running the latest iOS, iPadOS, macOS or tvOS.
If you think you are seeing an error message by mistake, restart your device and try again.
Related articles