Why Some Apps are Disappearing; How to Disable 'Offload Unused Apps'
iOS 11 introduced the ability to offload unused apps to help users who are running low on storage. By default, your iPhone or iPad will automatically offload unused apps to save storage. When an app is offloaded, the app will be deleted, but the app data and settings associated with the app will be kept on your device. Thus if you have noticed that some of your apps are disappearing on your iPhone or iPad, the simple explanation is that your iPhone or iPad is offloading them.
You may have some apps that are very important to you, but you may use them rarely; you may not want them to disappear from your device. This article explains how you can change your device's settings so that your apps don't disappear.
What happens when you offload an app
Offloading is similar to deleting. For example, an app may take up to a GB of storage, but its settings and data may only be a few KBs. Sometimes you may keep an app just so that you do not lose your settings. Offloading is designed to address this problem. You can safely remove your apps without losing your data. For example, if you offload a game on your iPad, you can reinstall it later. When you reinstall, your gaming data, such as your earned level, purchases, diamonds, etc., will be there.
Many people wonder what happens if they offload a messaging app like Snapchat, Instagram or WhatsApp. To test this, I offloaded the Snapchat app and then reinstalled it. When I opened it, it was like it was never offloaded. I did not need to login in again or anything like that. All my chats and settings were intact, so I did not see any difference.
This can also be used as a great troubleshooting step: When an app is not working properly, offload it instead of deleting it, then reinstall it.
How to turn off automatic app offloading
On your device, go to Settings > App Store.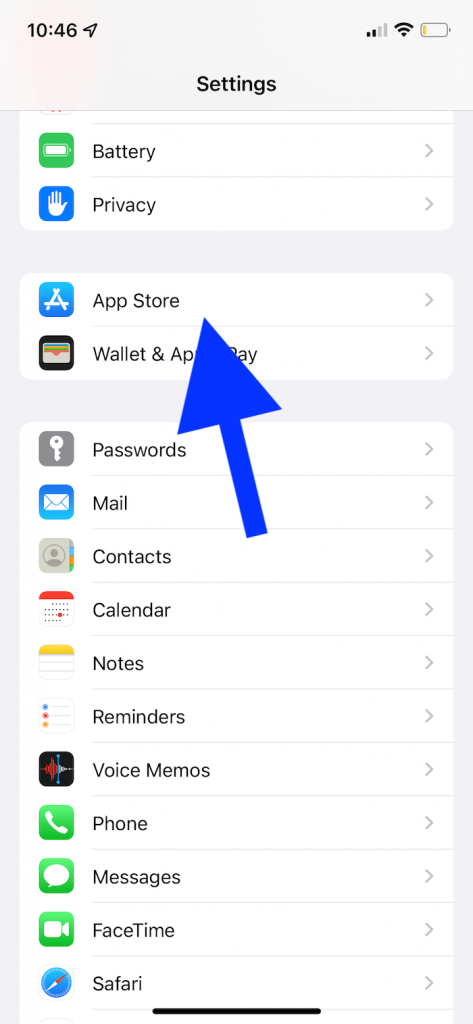 Scroll down and find the Offload Unused Apps option. Toggle the switch off.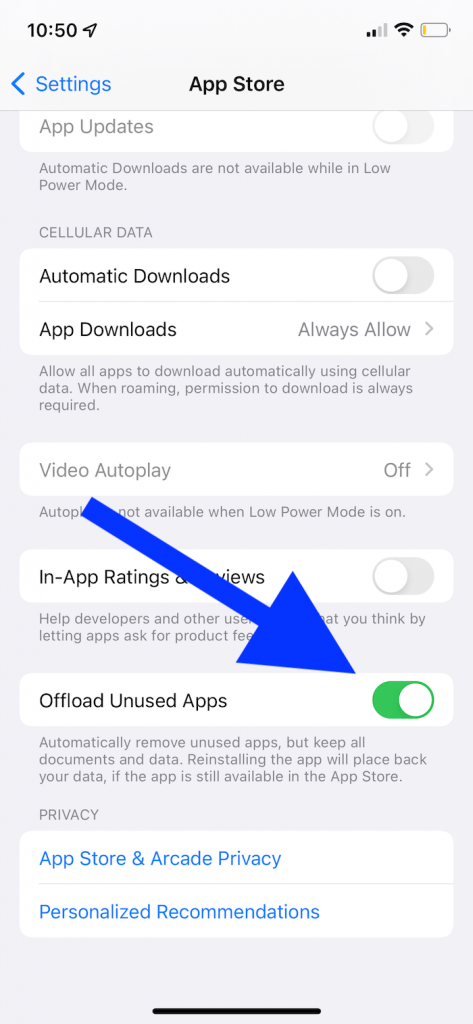 Now, your iPhone or iPad will stop removing your apps. As I said above, offloading is different than deleting. You can reinstall the app later, and it will work just as it did before. When you reinstall it, you won't have to configure it from scratch. Plus, the app's icon will still be visible on your Home Screen. When you click the icon, the app will be reinstalled again easily.
Should you disable this offloading feature?
If your device has a low amount of internal storage, like 32GB, you may want to keep this setting on. As we have written about before, there are ways to increase your device's storage. Keeping Offload Unused Apps on will save you a lot of space. This feature only removes unused apps. Probably, you won't even notice that your apps are no longer there. If this is not an ideal solution for you, but you also have limited storage space on your device, you can manually offload apps. That will allow you to keep this feature disabled.
How to manually offload unused apps on an iPhone or iPad
You can also manually offload any app you want. If you have a large app that you rarely use, you may want to do this. This can be an alternative to the turning on Offload Unused Apps. Here is how to manually offload an app:
On your iPhone or iPad, go to Settings > General > iPhone Storage or iPad Storage. You will see a list of apps that are installed on your device.
Select the one you want to offload. Then tap Offload App. A popup will appear telling you, "Offloading 'app name' will delete the app but keep its documents and data." Tap Offload App again to confirm.
Now you will see that the Offload App button is gone, and a new Reinstall App button has appeared. If you want to reinstall the app you can tap this button. The app's icon will still be on your Home Screen, and you can also tap the icon to reinstall your app. It may take a few minutes to reinstall.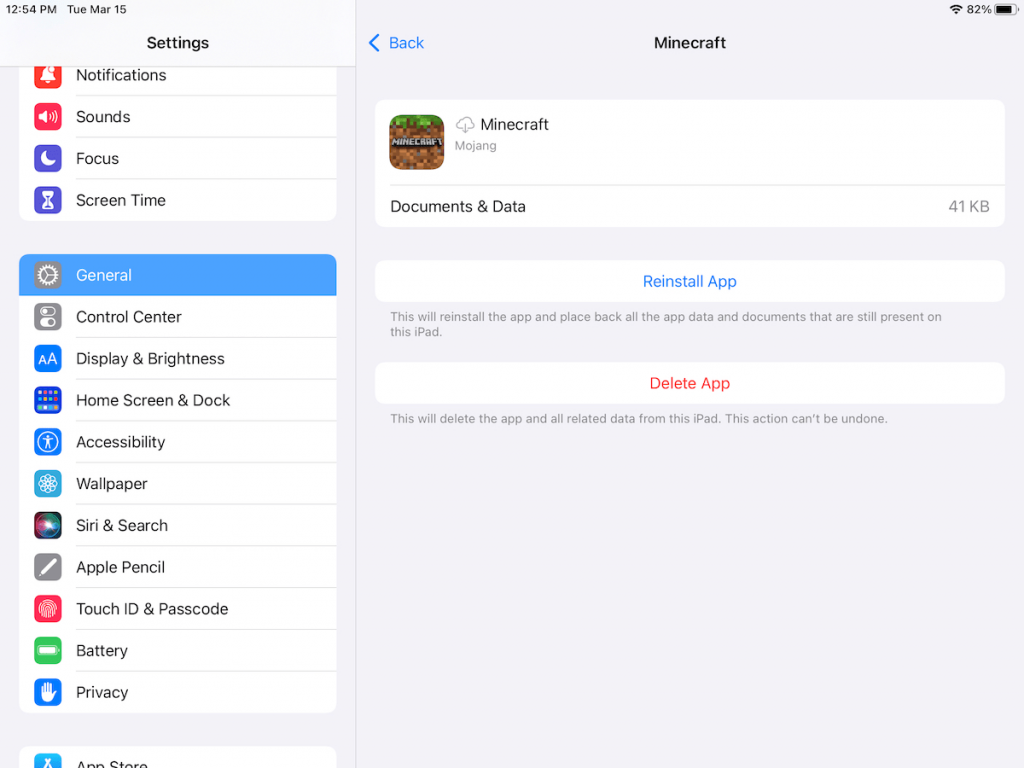 Related articles