How To Change Your Default Browser in macOS
This article explains how you can set a browser of your choice as your default browser on your Mac.
Safari is the default browser unless you change it. However, you can change this easily if you have other browsers (Chrome, Edge, Opera, Firefox, etc) installed on your Mac.
See also: Safari Cannot Open The Page Because Too Many Redirects Occurred
Your default browser will be opened when you click any links in text messages or emails. You should set your preferred browser as default.
See also:
When you download and install a new browser on your Mac, it will ask you to make it your default browser when you open it. A lot of times users do this and set this new browser as the default but then they want to re-change it back to Safari. Some of these browsers are sneaky. They may make themselves the default. This article also explains how can you undo this.
Follow the steps below to change your default browser in macOS:
1. Open System Preferences. You can open System Preferences by choosing Apple menu > System Preferences. Alternatively, you can click the System Preferences icon in the Dock.
2. Click General. This will open your General preferences. These settings will let you change the overall look of macOS.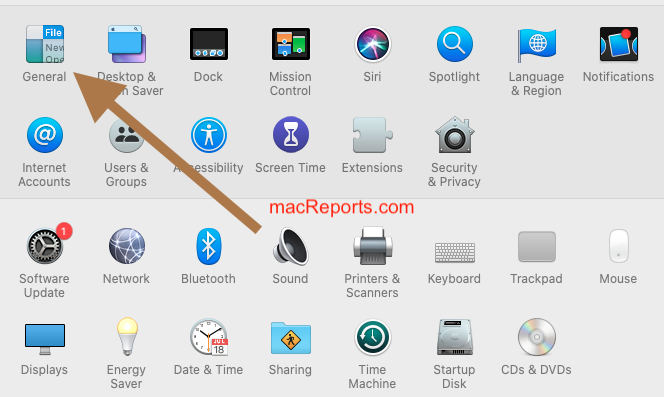 3. Find the Default Web Browser option. Here is you can choose whichever browser you want to use.
4. Select your default browser. Open the down down menu and choose the new browser in the menu that opens up.
5. Exit System Preferences. You are now done. You can close System Preferences. If you decide to change default browsers again, simply repeat these steps.
See also: What you can do if Safari keeps crashing or freezing.