A Complete List Of Stores That Accept Apple Pay [2023 Updated]
This article lists retailers and stores that are currently accepting Apple Pay. Apple Pay lets you pay online or make contactless payments with your iPhone, iPad, or Apple Watch.
A lot of users want the ability to make purchases with Apple Pay. Because it is safe, private, and secure, it is also convenient. You don't have to have your credit card details on hand when you want to buy something.
See also: How To Use Your Apple Card Where Apple Pay Is Not Accepted
So you want to use Apple Pay, and you are wondering where you can use your Apple device.
The good news is that more and more stores are starting to accept Apple Pay. In fact, some of the world's biggest companies have begun accepting Apple Pay. So where is Apple Pay is accepted? We are updating this article frequently to add new retailers to the list.
See also: Apple Pay Not Working?
Please note that some stores do not accept Apple Pay because they have their own competing mobile payment systems.
Please also note that this list only includes major companies. There are a lot of smaller participating vendors. See also: How to Find Places That Accept Apple Pay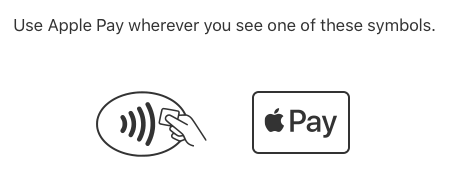 Brick-and-mortar stores and retailers that accept Apple Pay
Grocery, drug, computer and other types of stores:
Ace Hardware
Acme Markets
Albertsons
ALDI (details)
Apple
Babies R Us
Bashas'
Best Buy (details)
BI-LO
Costco (details)
Cub Foods
CVS
Dan's Fresh Market
Davis Food & Drug
Dick's Fresh Market
Duane Reade
Family Dollar
Farm Fresh Food & Pharmacy
FoodMaxx
Hannaford
Harveys Supermarket
Hornbacher's
Hy-Vee
Jewel-Osco
Lego
Lin's Fresh Market
Lucky
Macys
Meijer
Office Depot
Petco
PetSmart
Raley's
Rite Aid
Safeway
Save Mart Supermarkets
Schnucks
Shaws
Shop 'n Save
Shoppers Food & Pharmacy
Sprouts Farmers Market
Staples
Star Market
Stater Bros.
SuperValu
Target (details)
Toys R Us
T-Mobile
Trader Joe's
Ulta Beauty
United Supermarkets
Unleashed
Walgreens (details)
Wegmans
Whole Foods Market (details)
Winn-Dixie
Big retailers that do not accept Apple Pay
Dick's Sporting Goods
Hobby Lobby
Home Depot
Kmart
Kroger (You can use Kroger Pay)
Lowe's
Sam's Club
Walmart (You can use Walmart Pay)
Gordon Food Service
Fashion and style places that accept Apple Pay
Adidas
American Eagle Outfitters
Bed Bath & Beyond
Bloomingdale's
Crate & Barrel
Disney Store
Foot Locker
Footaction
Forever 21
GAP
House of Hoops
J.Crew
JCPenney
Kids Foot Locker
KOHL'S (details)
Lady Foot Locker
Levi's
Macy's
Nike
Run by Footlocker
Shop Disney
Urban Outfitters
Food and drink places that accept Apple Pay
Au Bon Pain
Auntie Anne's
Baskin-Robbins
Ben & Jerry's
Buffalo Wild Wings
Burger King
Checkers
Chick-fil-A
Chili's
Chipotle
Cold Stone
Culver's
Dairy Queen
Denny's
Domino's
Dunkin'
El Pollo Loco
Firehouse Subs
Five Guys
Fuddruckers
Golden Corral
Hardee's
Hooters
iHOP
In-N-Out Burger
Jack In The Box
Jamba Juice
Jersey Mike's Subs
Jimmy John's
Johnny Rockets
KFC
Krispy Kreme
Little Caesars
Luby's
McDonald's
Moe's
Olive Garden
Outback Steakhouse
Panda Express
Panera Bread
Papa John's
Peet's Coffee
Pizza Hut
Pollo Tropical
Popeyes
Qdoba
Rubio's
Shake Shack
Smoothie King
Sonic
Starbucks
Subway
Taco Bell
Texas Roadhouse
Waffle House
Whataburger
White Castle
Wingstop
Restaurant or fast food chains that do not accept Apple Pay
Applebee's
Arby's
Black Bear Diner
Boston Market
Carl's Jr.
Cheesecake Factory
Cook Out
Red Lobster
Red Robin
Wendy's
Gas stations that accept Apple Pay
The following gas stations accept Apple Pay, but please note that Apple Pay may not be available at all locations.
7 Eleven
ARCO
BP/Amoco
Casey's General Stores
Chevron
Chevron Extra Mile
Circle K
Citgo
Conoco
Costco Gas Station
Cumberland Farms
Delta Sonic
Exxon Mobil
Family Express
Love's Travel Stops
Marathon
Phillips 66
RaceTrac
RaceWay
Shell
Speedway
Sunoco
Texaco
Travel Centers of America
Valero
Wawa
Entertainment, travel (including airlines) and hotels that accept Apple Pay
Carmike Cinemas
Delta
Expedia
Golden State Warriors
JetBlue
Marriott
Orlando Magic
Phoenix Suns
Regal Cinemas
Renaissance Hotels
Southwest Airlines
UNITED (details)
Walt Disney World
Public transport that takes Apple Pay
Loyalty / rewards programs that you can use with Apple Pay
CAVA's CAVA Rewards
Coca-Cola's Vending Pass
Dave & Buster's Power Card
Jimmy John's Freaky Fast Rewards
Kohl's Rewards
Maverik's Adventure Club
Panera Bread's MyPanera
Quiznos' Toasty Points
Redbox's Redbox Perks
Walgreens' Balance Rewards
Yogurtland's Real Rewards
Charities that take Apple Pay
Apple Pay supports instant donations to nonprofits and charities.
(RED)
American Cancer Society
American Heart Association
American Red Cross
CARE
charity: water
Children's Miracle Network Hospitals
COPD Foundation
Crohn's & Colitis Foundation of America (CCFA)
Doctors Without Borders/Médecins Sans Frontières (MSF)
Feeding America
GoFundMe
GlobalGiving
International Rescue Committee
PBS and its local stations
Save the Children
St. Jude Children's Research Hospital
The Nature Conservancy
The Water Project
UNICEF
United Ways
WWF (World Wildlife Fund)
Websites and apps that accept Apple Pay
Airbnb
Apple Store and other Apple services
Chick-fil-A
Chipotle
ClassPass
Disney Store
DoorDash
Dunkin'
Etsy
Expedia
Exxon Mobil Rewards+
Fandango
Groupon
Grubhub
Hotels.com
Hotwire
Houzz
Instacart
Jet
Jimmy John's Sandwiches
Kickstarter
Kohl's
Lyft
Macy's
MLB
NFL
Omaha Steaks
OpenTable
Orbitz
Panera Bread
PayRange
Pinterest
Postmates
Priceline
Ray-Ban
Seamless
Staples
Starbucks
Target
Taxfyle
Ticketmaster
Turbotax
Uber
Under Armour
United Airlines
White Castle
Xfinity My Account
ZARA
E-Commerce platforms that accept Apple Pay
If you are a developer or own an online store, the following platforms let you integrate and use Apple Pay:
BigCommerce
Commerce
GoDaddy
IBM
Miva
neto
Salesforce
Shopify
Squarespace
Symphony
Volusion
WooCommerce
Apple Pay banks
There are many Apple Pay participating banks around word. Please see this Apple documentation for a full list: https://support.apple.com/en-us/HT204916
See also: How To View And Download Apple Credit Card PDF Statements
Article history:
Updated: April 17, 2023. New stores added.
This article was updated on April 12, 2022:

New stores are added, broken links are fixed.