How To View And Download Apple Credit Card PDF Statements
A credit card statement is one of the commonly requested documents. You may also need your Apple Card statement for various reasons. For example, you may want to check your expenses to find any unauthorized charges or billing errors. If you can find these errors in a timely manner, you can contact Apple to report these and get refunds. Because, if you do not, errors or fraudulent charges could cost you.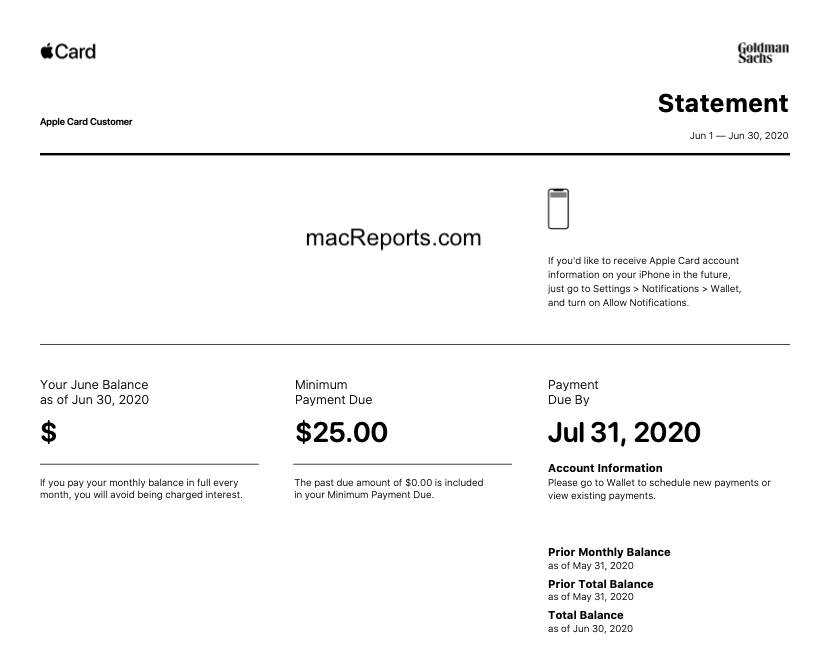 You get monthly credit card statements with all the information you need to know about your Apple card account. Your Apple Card statement includes a summary of how you've used your card. Your statement lists all the purchases and payments within the billing cycle. As stated above, Apple issues your billing statement about once a month.
You may want to carefully check your Apple Card to be able to make wise financial decisions.
See also: How To Use Your Apple Card Where Apple Pay Is Not Accepted
There are two ways to download your statements:
1. Online
It is possible to download your PDF statements online at card.apple.com. Follow the steps below:
1. On your device (iOS, iPadOS or macOS device or PC ), open Safari, or your browser of choice.
2. Enter card.apple.com as the URL address. Sign in with your Apple ID and password.
3. From the left menu, choose Statements.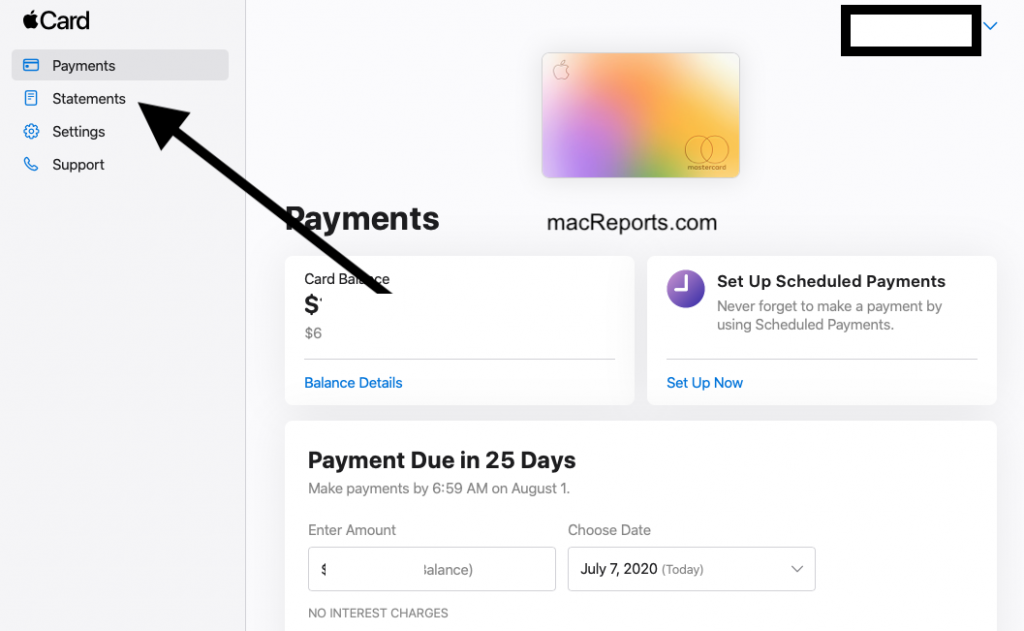 4. A new page will open. This page lists your statements chronologically.
5. Find a statement you want to view and click the download icon. A PDF version of the statement will download. You can view it in PDF format then you can choose to save. email or print the statement.
See also: How To Increase Your Apple Card Credit Limit
2. iPhone
Do you have an iPhone? The Wallet app on your iPhone lets you view and download your statements also. Follow the steps below:
1. Open the Wallet app on your iPhone.
2. Tap your Apple Card. And tap your Card Balance.
3. Scroll down and find the Statements section. Find a statement you want and tap.
4. Then tap the "Download PDF statement" button.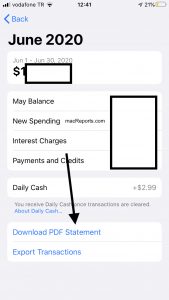 A big advantage of using the Wallet app is that you can also export your statement as a .CSV, .OFX, .QFX, or .QBO file.
See also: How To Cancel Your Apple Credit Card
Understanding Your Monthly Apple Credit Card Statement
Your statement includes:
Your current and previous balance.
The minimum payment due.
The payment due date.
Minimum payment warning, explaining what would happen if you only pay the minimum.
A list of payments, purchases, and other transactions.
Your Apple Daily Cash details.
Contact information for Apple Card.
Interest charged if applicable.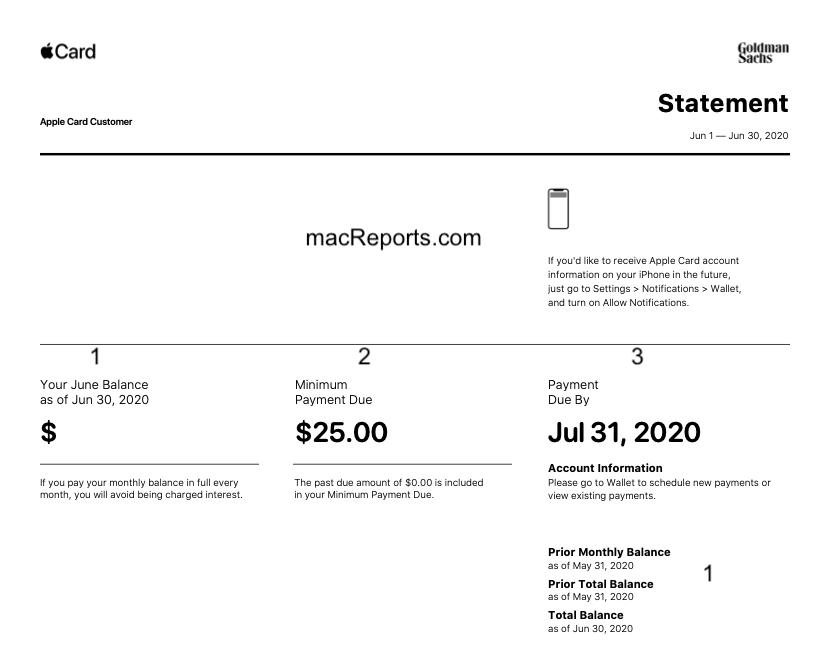 See also: