'App Has Been Able to Access Your Entire Photo Library' Popup on iPhone
If you have recently upgraded to iOS 17, you may have encountered this popup. It says, "'App' has been able to access your entire photo library for 6 months. Do you want to continue to allow full access?" It then warns you that photos can contain data such as location, depth information, captions and audio. You are given the choice to Limit Access or Allow Full Access. In this article, we will discuss this popup and what it means to choose Limit Access or Allow Full Access.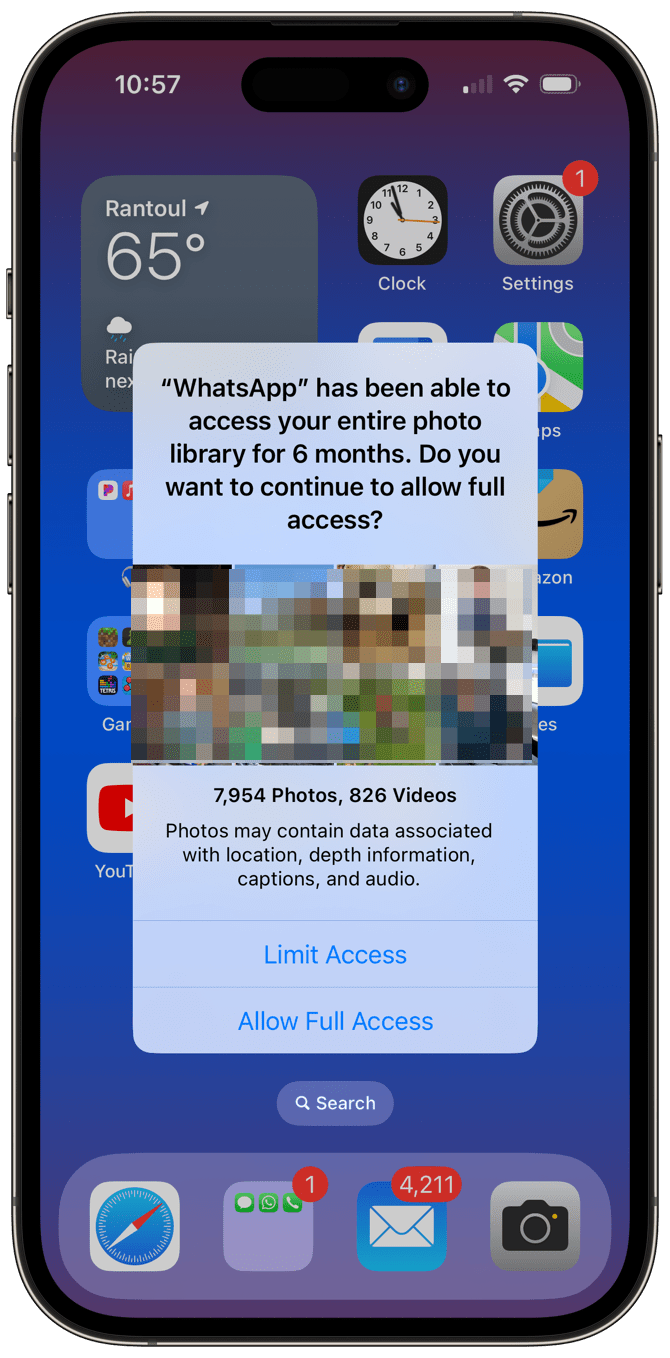 The "'App' has been able to access your entire photo library" popup
What does it mean to limit access or allow full access?
You can also see these choices in Settings.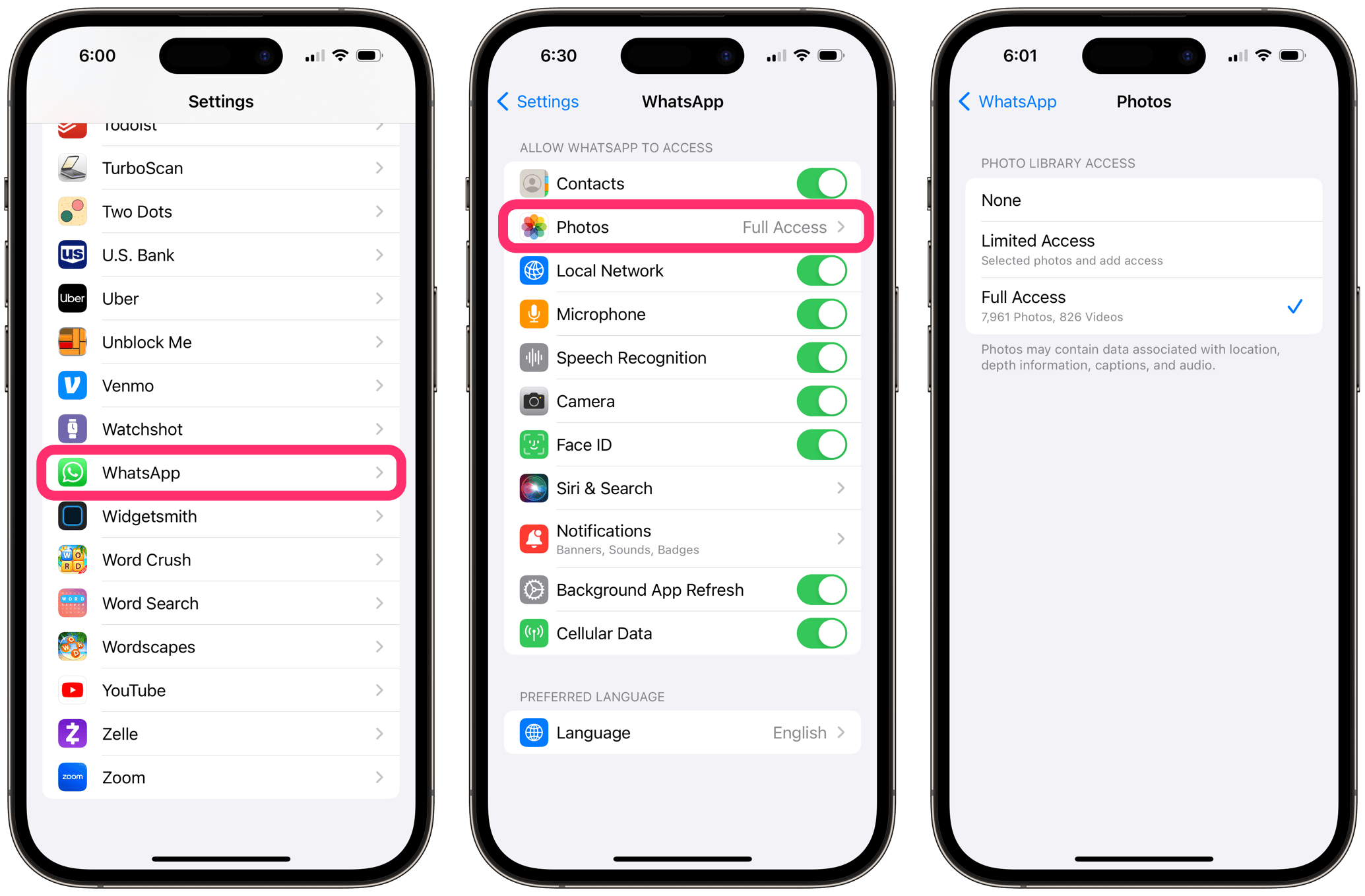 Open Settings on your iPhone.
Scroll down until you find the app named in the popup. For me, this is WhatsApp.
Tap on the app, then tap on Photos.
You can see the options None, Limited Access and Full Access.
Full Access
Getting the popup means that the app already had full access to your Photos library. This allows the app to see all of your photos and videos and the information associated with them, such as location information, captions you may have added, and the audio from your videos.
If you do not worry about the app named in the popup, you can continue to allow full access. If you are at all worried about what that particular app may do with the data from your photos and videos, you may want to limit the app's access.
Limited Access
If you choose Limit Access in the popup (Limited Access in Settings), the app can only access photos you select in your Library and can also add photos to the Library. If you choose this option, you will have to manually add photos to the list of allowed photos for that app. If you often use the app to send photos or videos from your Photos Library, this will be a little extra work every time you want to send a new photo or video.
With Limited Access selected, you have to select individual photos and videos to allow.
From Settings, find and tap on the app name.
Choose Photos, then tap on Edit Selected Photos.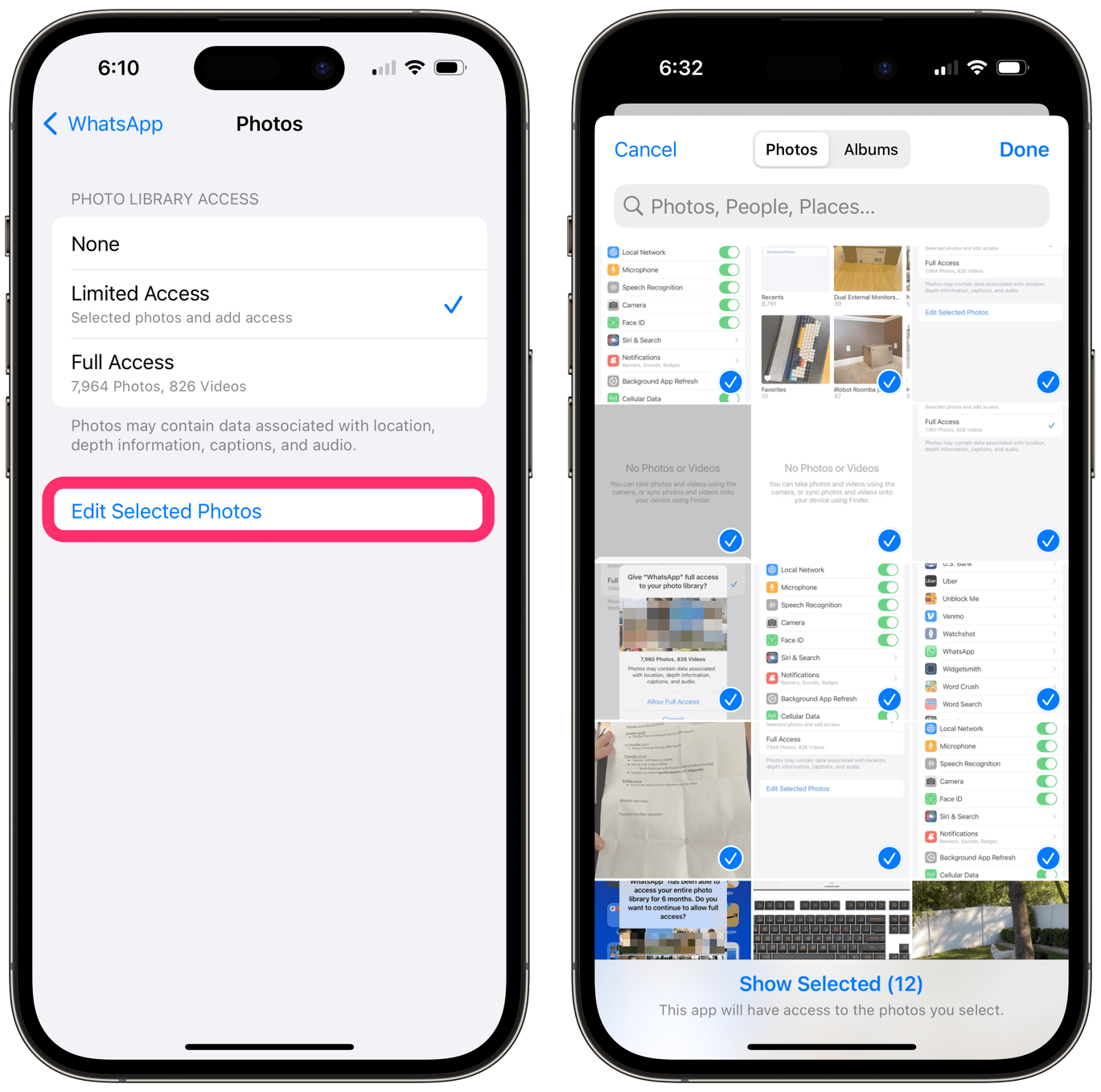 Here, you can choose individual photos or select from albums by tapping on the Albums tab.

Unfortunately, you can not select entire albums to add.
To select multiple photos with one gesture, you can slide your finger left-to-right across a row of photos and then down to select multiple rows at once.
Related articles