How to Disable 'App' Would Like to Paste from 'App' Popups on iPhone
You can copy and paste between apps on your iPhone. You may come across a permission request popup when attempting to paste something into an app from another app. For example, if you want to copy a number from the Messages app and paste it in the Slack app, you may see a popup message saying, "[App Name] would like to paste from [App Name]. Do you want to allow this? " with two options: Don't Allow Paste and Allow Paste. You can see the screenshot of the popup below: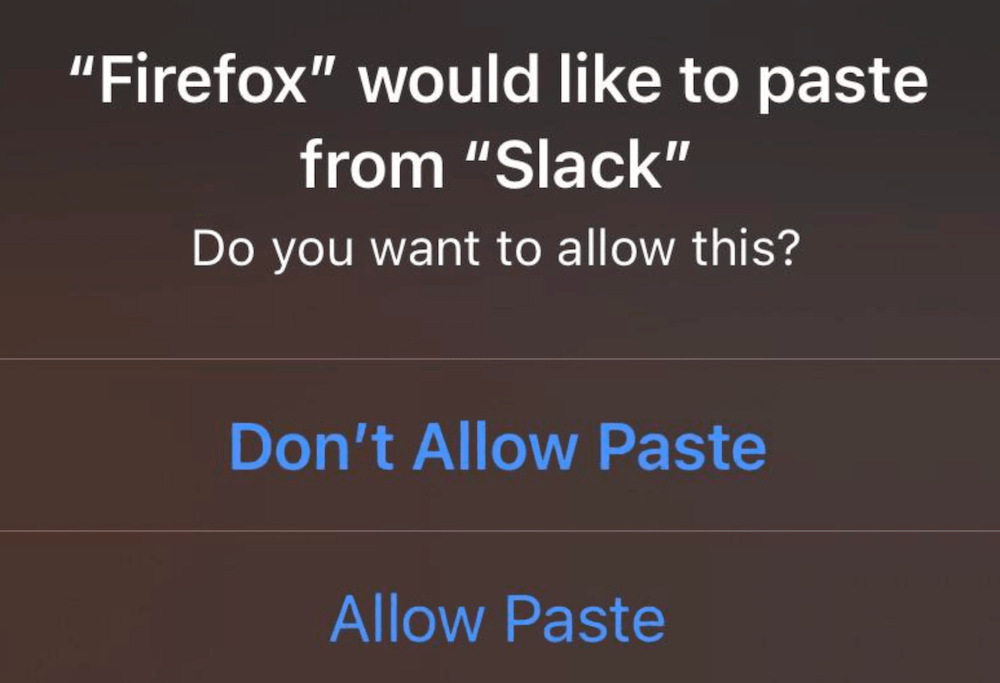 It seems that a lot of users are annoyed by this popup appearing constantly and want to disable it. The good news is that you can paste directly without being asked to give permission.
What is Paste from other apps on iPhone
Apple introduced a privacy feature with iOS 16. According to Apple, a copy-paste permission popup appears if an app is trying to access the iPhone's clipboard directly. The clipboard is where your iPhone temporarily stores your copied texts. This is a privacy and security feature to ensure that you know that the app is reading your clipboard. This became a feature after a number of apps were discovered to be secretly reading the content that had been copied from other apps. To prevent this from happening further, Apple tightened the copy-paste permissions.
The copy-paste permission prompt bug
If you haven't updated your iPhone since installing iOS 16, you'll want to. There was a bug in the early versions of iOS 16 that caused the copy-paste permission prompt to appear too often. Go to Settings > General > Software Update.
Change the copy-and-paste permission prompts
There will be a "Paste from Other Apps" menu setting for apps that have previously asked for permission to paste copied content from another iPhone app. To get rid of this popup message, you can adjust your settings. First, identify the app that gives this message. If more than one app gives this, you will need to repeat these steps for each app.
Open Settings.
Scroll down and find the app that gives this notification. Tap the app to open its settings.
Tap Paste from Other Apps.
You will see three options. Select one:

Ask: If you select this, this popup will continue to ask permission to paste content from other apps. This is probably already selected since you are seeing the popup.
Deny: If you select this, the popup will not appear, but this setting will also disable pasting from other apps.
Allow: Select this to get rid of the permission request. If you select this, you can paste without the app asking for permission again. In other words, you will be able to paste without seeing this popup.
Related articles