App Store Keeps Asking For Credit Card Info? Fix
You can get free apps without a credit card. You want to purchase a free app but still your device; iPhone, iPad or Mac; is asking you to update your credit card info. You may ask yourself, if it is a free app, why does Apple need your credit card details? Because since it is free, you are not supposed to pay anything.
See also: 
Can I Unlock My Device From a Previous Owner's Apple ID?
Fix:
This happens because your credit card in your Apple account has changed. This means that you already entered your credit card details previously (perhaps because you bought a paid app?). And your credit card info has modified / changed. For example, your credit card has expired or your address has changed or your credit card number has changed etc.
There are two things that you can do to resolve this issue:
Simply update your card info. This is a good option, if you frequently buy paid apps: Simply update your details. If you are trying yo get a free app, you will not be charged. If your card expired, it just will not work. So if you want to use your credit card in the future, try this option.
Change your Apple ID settings and remove your credit card details as explained below. Please note that you can create your Apple ID without a credit card and thus you can get free apps, books without a credit card. If you have already associated a credit card with your account, you can remove it easily. Here is how:
How to remove your credit card details
iOS devices
Go to Settings > iTunes & App Stores > your name  (Apple ID) > View Apple ID. You may need to enter your password or use Touch ID.
Account Settings will open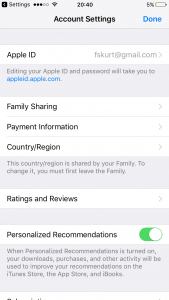 Tap Payment Information and select None. If you do not see the None option, this may mean a few things:

this may mean you have a unpaid balance. Pay your balance.
this may mean that you have a active subscription. Cancel this.
this may mean that you are using Family Sharing.

Tap Done
macOS or PC
Launch iTunes
Sign in
Select Account > then View my Account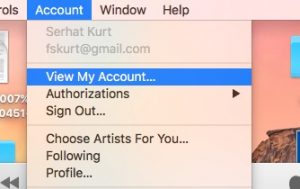 Enter your password, if you are asked.
Go to the Payment Type section and click Edit
Select None. See above, if you do not see the None option.
Click Done.
See also: