Apple Pencil Not Working, Fix
This article explains what you can do when your Apple Pencil is not working properly, meaning your Apple Pencil becomes unresponsive.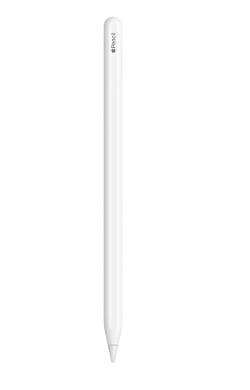 Why is my Apple Pencil not working? There can be several reasons that can cause the Apple Pencil to stop working. It can be a hardware problem,  a problem with your Bluetooth settings or your device.
We list steps below in order of most common to cause this issue:
Try each tip until your problem is fixed.
Loose tip/nib: A common issue is that the tip/nib of your pencil can become loose and then stop working. Simply tighten the nib.

Restart your iPad Pro: Power off your iPad by pressing and holding the Top button or by going to Settings > General> Shut Down then power on by pressing and holding the Top button until the Apple logo appears.
Make sure that Bluetooth is turned on. On your iPad, go to Settings > Bluetooth and check this. Are you unable to turn on Bluetooth?
Recharge. Is your Pencil charged? Because if it is not, your Pencil may not be able to work until there is a minimum charge in the battery. When your Pencil's battery is low, you will receive low battery warnings. To charge your Pencil, remove the cap, and then connect your Apple Pencil's Lightning connector to your iPad or iPad Pro's Lightning port.
Reset your iPad Pro. This is also called fore restart. Do not worry, this does not erase the content of your iPad. To do this, first click and then immediately release the Volume Up button, second, click and then immediately release the Volume Down button and then third, click and hold the Power button (on/off button) until you see the Apple logo.
Repair. Unpair and then repair your Apple Pencil from your iPad Pro. To do this, on your iPad Pro, go to Settings > Bluetooth > and tap the (i) info icon to the right of Apple Pencil (under My Devices), and tap Forget. To repair, connect your Apple Pencil to your iPad Pro by plugging into the Lightning port and then tap Pair.
Restart the app. Are your having issues with a specific app (Notes etc) when you are using your Apple Pencil. Try force closing this app and then relaunch it. To do this, from the Home screen, swipe up and this action will bring up the fast app switcher.Find the app screen you want to quit (app that you are having Apple Pencil problems with). And swipe up on the app. And then retry.
The list of steps above will likely help you resolve your issue when you are unable to get your Apple Pencil and iPad Pro working together. If not you may want to contact Apple, or leave feedback.