Apple Watch Ultra Keeps Disconnecting from Cellular Data, How to Fix
Several Apple Watch Ultra users have said their Apple Watch Ultra keeps losing cellular data, leaving users with no network connection. A cellular network allows Apple Watch Ultra to make calls, send messages, use walkie-talkie, stream podcasts and more. If you are having this problem, then you may get "Call Failed" or "Message Failed" types of errors. It appears that this issue occurs after returning to an area with cellular coverage from an area without cellular coverage. In this article, I explain what you can do if you are having this issue.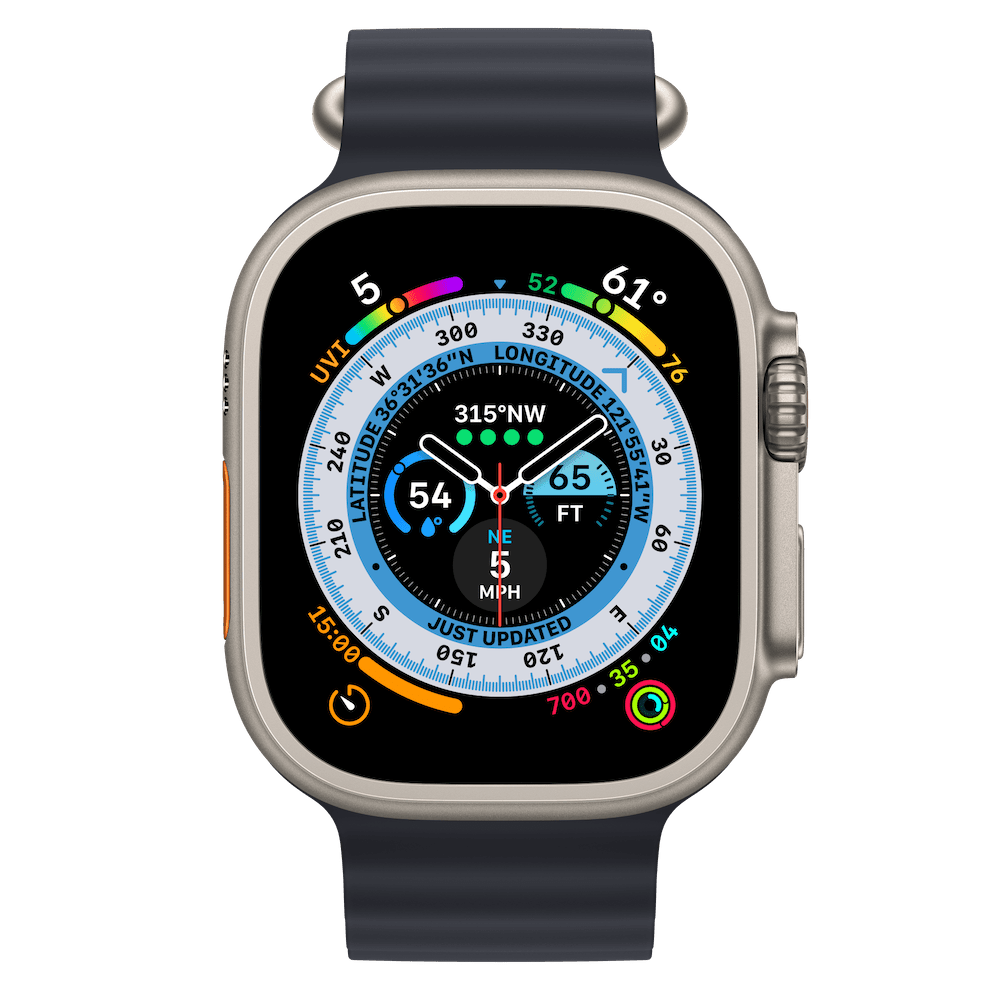 If your Apple Watch Ultra cellular connection keeps dropping, this can be irritating and mysterious. Often, this issue can randomly occur, making it difficult to find the cause. It can be a hardware or software-related problem. The steps below cover all possible causes.
See also: Cellular Data Not Working, Fix
How to check your cellular connection and signal strength
The first step is to see if you have a cellular connection. This is easy. Open the Control Panel on your watch. If the cellular button is green, then you have a cellular connection. You will also see bars. They show the cellular signal strength. The more bars, the better the connection. If the cellular button is not green, your watch may have been experiencing connection problems. Follow the steps below to fix it.
Update
This may be a bug that creates problems with your cellular connections. Ensure that your Apple Watch has the latest version of watchOS. Furthermore, ensure your paired iPhone also has the latest iOS version.
First, on your paired iPhone, go to Settings > General > Software Update and if there is an update, update your iPhone.
Then, connect your watch to Wi-Fi and on your watch, go to Settings > General > Software Update. Alternatively, you can update your watch using your iPhone. On your iPhone, open the Apple Watch app and go to My Watch > General > Software Update.
See also: An Update is Required to Use Cellular Data on this iPhone, Fix
VPN on iPhone
If you are using VPN on your iPhone, disable it to see if that is causing the issue. Some VPN services may interfere with some of the Watch functions. Thus, to figure out the cause of the problem, first, disable the VPN on your iPhone to see if that makes any difference. If disabling VPN fixes your problem, then your options are:
Keep VPN disabled for good.
If you need VPN, contact its developer and tell them your problem. They may release an update to fix it.
You may also consider getting a different VPN if your current one is causing this problem.
You are having cellular outages
There may be nothing wrong with your watch, but the issue can be with the cellular company. Local cellular outages are known to happen. A storm may have damaged the cell towers near you, for example. Contact your service provider (AT&T etc.) to learn more. It is also possible that you may have an issue with your account. For example, your service provider may have suspended your account due to an outstanding balance. Again, only your service provider can help if this is the issue.
Turn cellular off and on
Try turning off and then on cellular on your Apple Watch Ultra:
Open Control Center. You can do so by swiping up from the watch face, or you can touch and hold the bottom of the screen and swipe up from other screens.
Tap the cellular button to turn it off.
Wait a few seconds and tap the cellular button again to turn it on.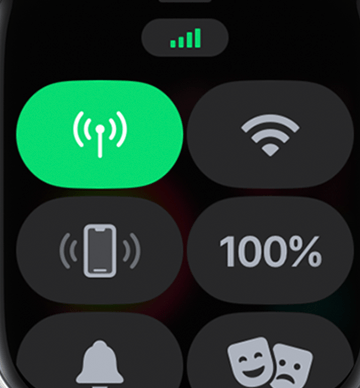 Restart your Apple Watch
Restart your Apple Watch to fix your cellular problem. Here is how:
Press and hold the Side button until you see the power button in the upper-right corner of your screen.
Tap the onscreen power button.
Drag the onscreen Power-Off slider.
Wait for your watch to turn off completely.
Then press and hold the Side button until you see the Apple logo.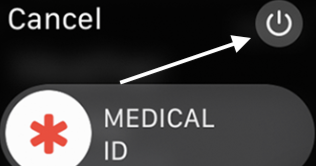 Unpair, erase and then re-pair
If your issue continues, erase all content and settings on your watch. This is also called "unpairing." This will erase everything. A backup will automatically be created, and you can use it to restore from during the re-pairing process. Here is how:
Bring your watch nearby and ensure that your watch and iPhone are close.
On your iPhone, open the Watch app.
Go to My Watch > All Watches.
Tap the (i) info button next to the watch that drops the connection.
Tap Unpair Apple Watch and tap Unpair [watch name].
Since this is a cellular model, when asked, select to keep your plan. Do not remove it.
Follow the onscreen instructions.
Then you can set up your watch again by following these steps.
Nothing worked?
You have tried everything, and nothing worked? It is time to contact Apple Support. If there is a hardware problem, Apple may replace your device or fix the issue.
Related articles