How to Change the Color of your Mouse Pointer on your Mac
Did you know that you can make your mouse pointer more visible by changing the color? macOS lets you do this; if you want to have a red, yellow, or green cursor, you can. We have previously written about making the mouse pointer larger and you may also want to do this, again, to make your cursor easier to see.
Your Mac's accessibility features are what enable you to do this. You may want to change your mouse pointer for various reasons:
To make it easy to see on your computer screen.
To customize it to match the color of your desktop.
Depending on where you point, your cursor changes its appearance:
Most frequently you will see an arrow.
You will see a hand pointer if you move your cursor over a hyperlink.
You will see an I-beam if you can select and insert text.
If you decide to change the color, you should know that the color of all of these different styles of pointers will change too. For example, I changed the color of my pointer on my Mac, and here is how it looks: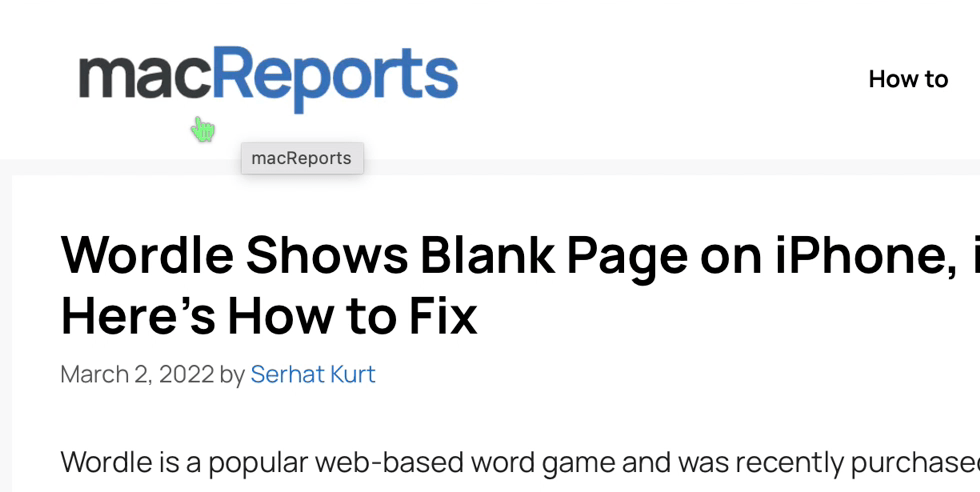 By default, your pointer consists of two colors. The outline color is white and the inside-fill color is black.
Change the color of your Mac mouse cursor
From the menu bar at the top, click Apple  menu, then System Preferences.
Click on the Accessibility icon.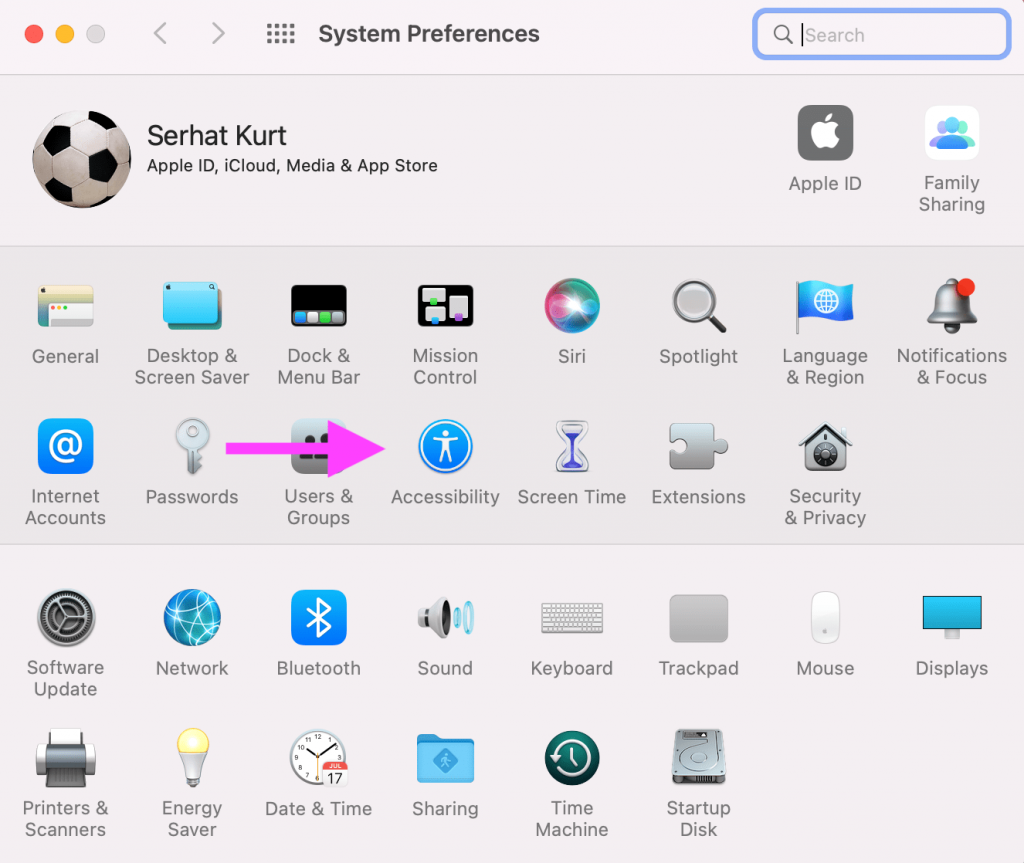 From the left sidebar, select Display and click on the Pointer tab.
You will see two options: pointer outline color and pointer fill color. If you want to change both colors, you can do so by setting a color each individually. When you click on the colored rectangle next to Pointer outline color or Pointer fill color, the Color Picker popup will appear. This is Mac's standard color panel. It lets you choose any color you want. Choose your own color from the palette. You can choose from combinations like:

Black with a white border: This is the default option.
White with a black border.
Colored: You can pick custom colors. The color panel provides many color selection modes. It is easy to pick the color you prefer.
When you are done selecting your colors, close System Preferences. If you change your mind later, you can easily revert back to the default colors (which are Black and White) by clicking the Reset button.
Related articles